Elly Glossop is a Scottish-born, Australian-raised artist who lives and works in Copenhagen. After completing a BA at the Royal Danish Art Academy in Bornholm, Elly received her MA in 2020 from the Royal College of Art in London. During her studies, she was awarded several prizes, including a scholarship from the prestigious Queen Elizabeth Scholarship Trust (QEST) which allowed her to take an external plaster mould-making course with Ed Bently in Stoke on Trent. In 2020 Elly was an artist in residence at Guldagergaard International Research Center, where she focused on wood firing. Elly has exhibited widely in Denmark, London, New York and Taiwan and has received several awards including the RJ Washington Prize (London) and the Franz Rising Award (Taiwan, Second Prize). She was also a finalist in the Officine Saffi Award in Italy in 2021. Elly's work is held in several prestigious collections, and in 2023 she will have her first solo exhibition with Koppe Contemporary Objects in Denmark, where she lives and works.
During my time at the Royal College of Art I developed a unique process of making called "increment forming' where I have reinvented the traditional technique of slip casting. Utilizing plaster and clay in liquid form, I use this technique to express geological visions through waves of fluid movement. With haptic knowledge and understanding the relationship between gesture and fluidity, each layer is fixed, collapsing natural attrition into minutes rather than centuries.
"Increment forming is a challenging technique, mainly due to the fragile nature of the work it produces, as well as the fact that the inner surfaces cannot be touched. This in turn makes the survival rate of pieces quite low, but allows for other bodies of work to flow from discarded work, creating a circular process of making."
Visit Elly Glossop's website and Instagram page.
Featured work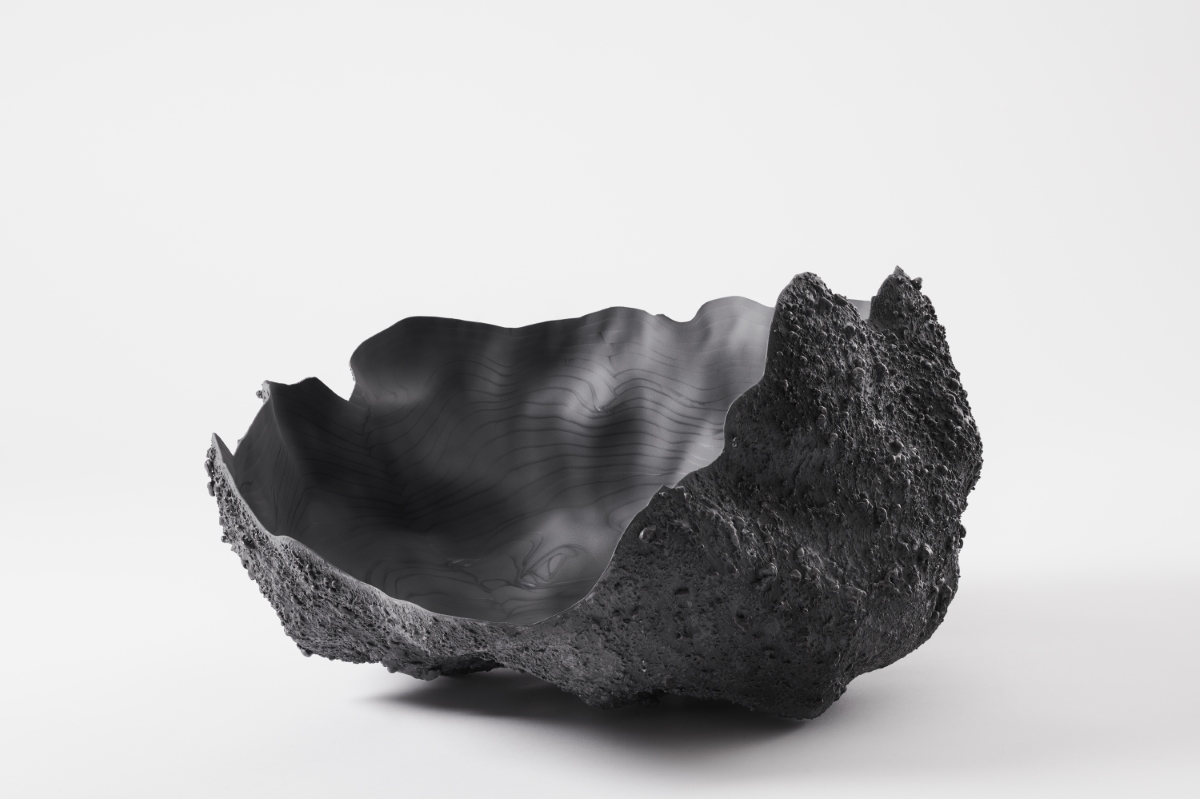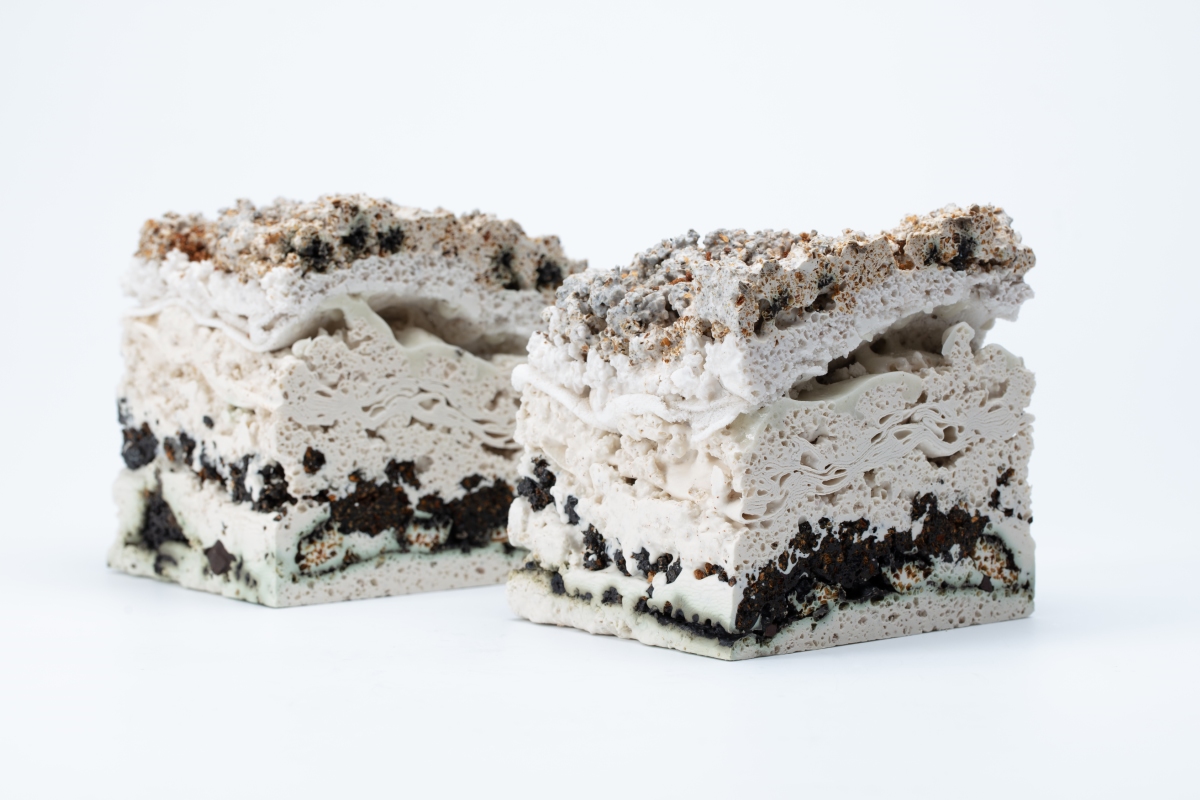 ---
Blurring the boundaries between perceptions of the psyche (memory/dream/imagination), Elly's work explores the sublime and almost ethereal qualities of clay, through which a universe materialises based on formations found throughout the natural world. By simulating and recreating these textural elements imprinted in her subconscious, they manifest into otherworldly forms and artefacts. Bodies of work are constructed around a particular theme, or technique of making, and are often inspired by geological formations or phenomena. Foremost these forms are a visual exploration of time and the temporal nature of existence. Using the fluidity of porcelain slip in a range of states Elly is able to explore the relationships between surface and substance, what is real – and what is imagined in a series of dream-like scapes of textures and compositions. Working intuitively with the serendipitous nature of the material, she reinvents traditional techniques of making, which form a distinctive and unique material language. Elly's practice is currently studio based, which acts as a laboratory where she experiments and pushes her practice forward.