Jane Norbury is a british artist who studied ceramics and sculpture in the UK and in France. In 1986 she set up her first studio in an old suitcase factory in London – Unit 7 Studios. In the 1990's she bought a ruin in France to store her large installation piece 'Têtes Brûlées', first exhibited for the opening of Canary Wharf in the east end of London in 1991. L'Atelier des Neuf Portes – the 'studio of the nine doors' – situated in rural Burgundy, has been her workplace and her home ever since.
Her works have been exhibited widely in France and Britain, and also in Germany, Switzerland, Spain, Japan, Canada, Belgium, Hong Kong, Australia and the USA. She is a member if the International Academy of Ceramics.
Visit Jane Norbury's website and Instagram page.
Featured work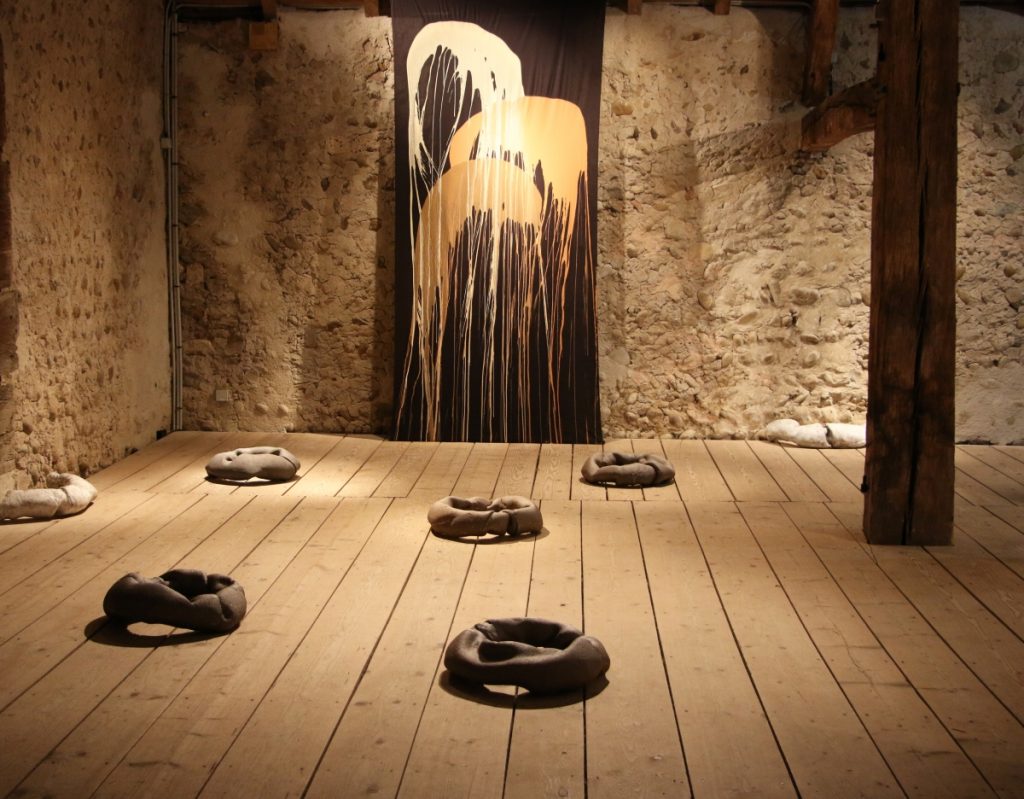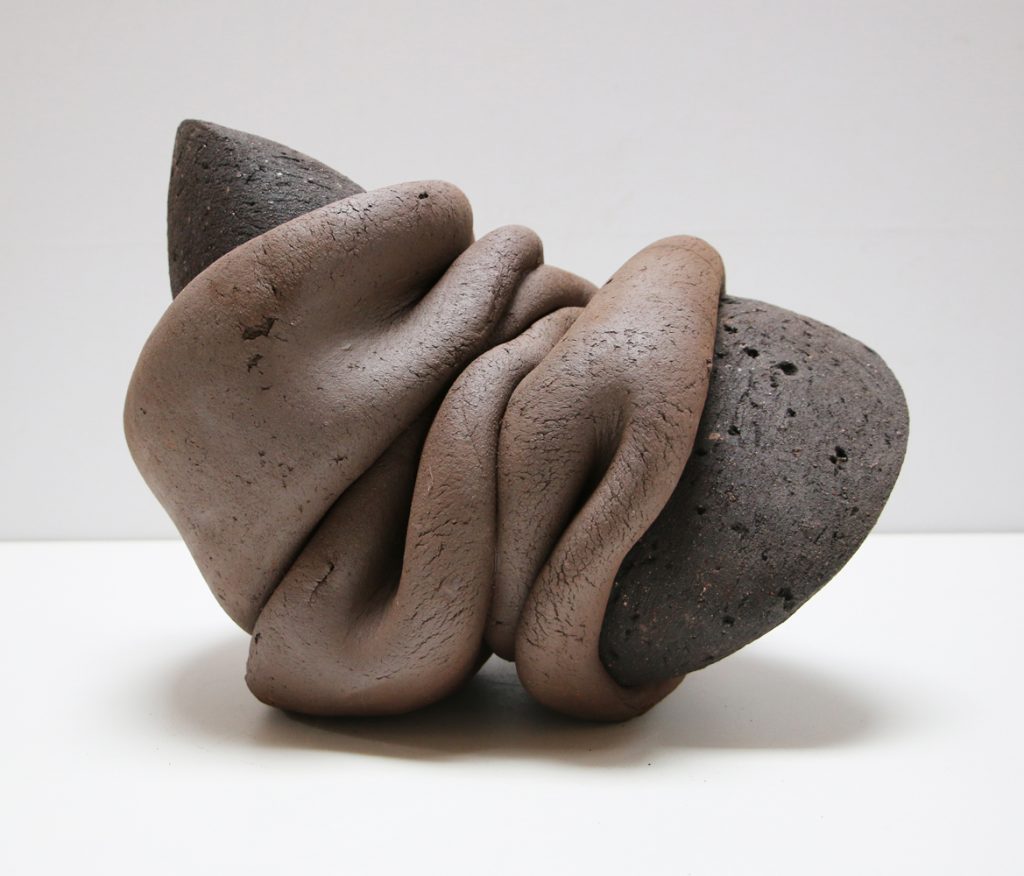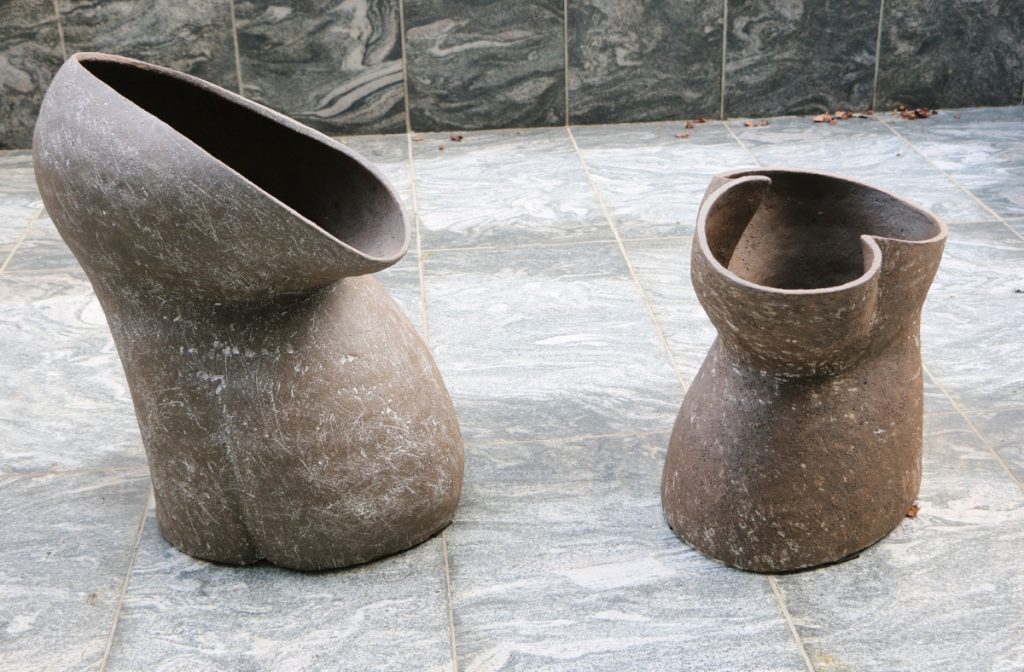 ---
My ceramic sculptures deal with movement in space, the body's displacement and the materiality of clay. I seek to reach something quite archaic, unnameable perhaps, a reminder that we once emerged from the sea and are still mostly liquid, that we are fluid beings and remain in constant motion. Almost all living organisms require the movement of liquid to grow, however minimal that might appear from the outside.

My relationship with clay is very physical; lifting, pushing, and folding the clay, working from the inside out, so the walls become skins and the forms, while remaining abstract, appear to have an inner life at once familiar and strange. The act of making is a dialogue with the clay, where neither the maker nor the matter is completely in control; the hand does not often leave its mark, it's the energy of the movement that rests. Worked when the clay is wet and malleable, the pieces retain an appearance of softness and fluidity; however I have often seen people involuntarily touch them to confirm that they are indeed transformed by fire to stoneware.

My work encompasses sculpture, site specific installation, and performance, using found earth and fired clay alike. It explores a physical relationship with space, and often has a strong relationship to nature.