Maria Bosch is a ceramic artist who lives and works in Sabadell, Catalonia. She received her Art History degree from the Universitat Autònoma of Barcelona and studied ceramic design at Escola d'Art i Superior de Disseny Pau Gargallo. Bosch's works have been exhibited nationally and internationally at the European Pottery Festival in St. Quentin-la-Poterie (FR), International Ceramic Art Symposium Landcape (LV), Jakarta Contemporary Ceramic Biennale (ID), National Museum of Fine Arts in Quebec MNABQ (CA), International Ceramics Symposium in Römhild (DE), among others. Her works are part of private collections around the world.
Visit Maria Bosch's website and Instagram profile.
Featured work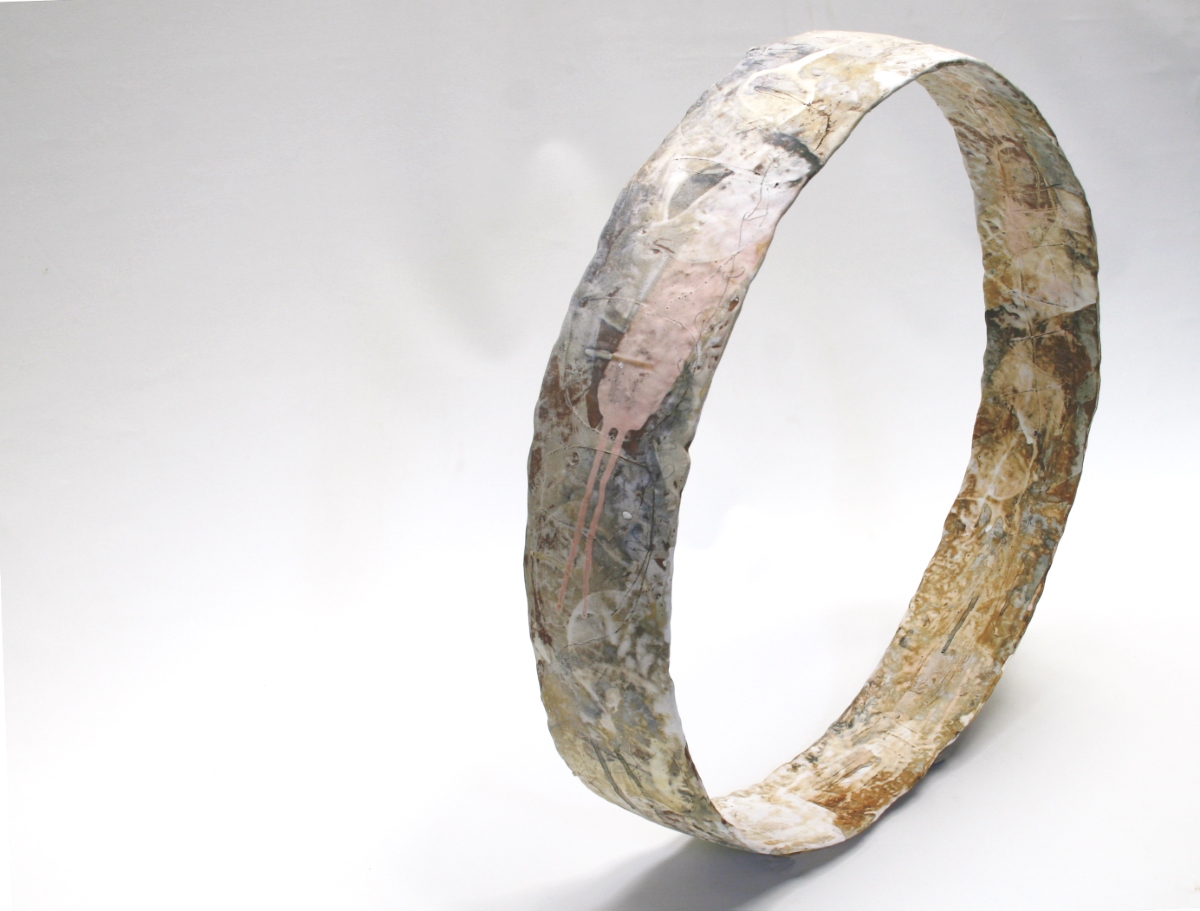 ---
My work comes from the most ancient pottery tradition in my country and at the same time from a common object in all cultures, the jar or vase.

During my career as a potter and ceramist my vessels have changed in size and volume, shape and colour, but they have always kept the particularity of being containers, receptacles in which to keep inner thoughts and considerations.

At present, my pottery has remarkably irregular forms, as their shape is engendered capriciously. It has begun to shift towards a more sculptural direction as well as towards a more open concept in its conception. Change is the only constant movement, and reflection is vital in order to create a new language.

My last work during the last year and since 2018 is in the process of change since it is more aimed at a concept and a new look towards ceramics. It has been in this last exhibition at the Terracotta Museum, CYCLES that I have been able to express my emotions and thoughts in a more open way.

Actually, the most predominant colour is white. It is obtained by layers of vitrified porcelain and stoneware engobes. The intention is to create a kind of depth that invites the viewer to plunge into the artwork and travel around it. All the while, in the background, there is always some very subtle graphic work, almost like small calligraphy.

This is the path that I would like to follow and keep investigating. Exploring and learning from the particularities of clays and researching into creating engobes and glazes; a research which is equally important in my work.