Mette Maya Gregersen is a ceramic artist who lives in Sminge, Denmark. She received her BA in Ceramics from the Camberwell College of Arts, London, in 1999, and her MA in Art Psychotherapy from the Sheffield University in 2003. Gregersen exhibited her works nationally and internationally, and participated in numerous residencies over the years. She is also a member of the International Academy of Ceramics.
Visit Mette Maya Gregersen's website, Instagram and Facebook pages.
Featured work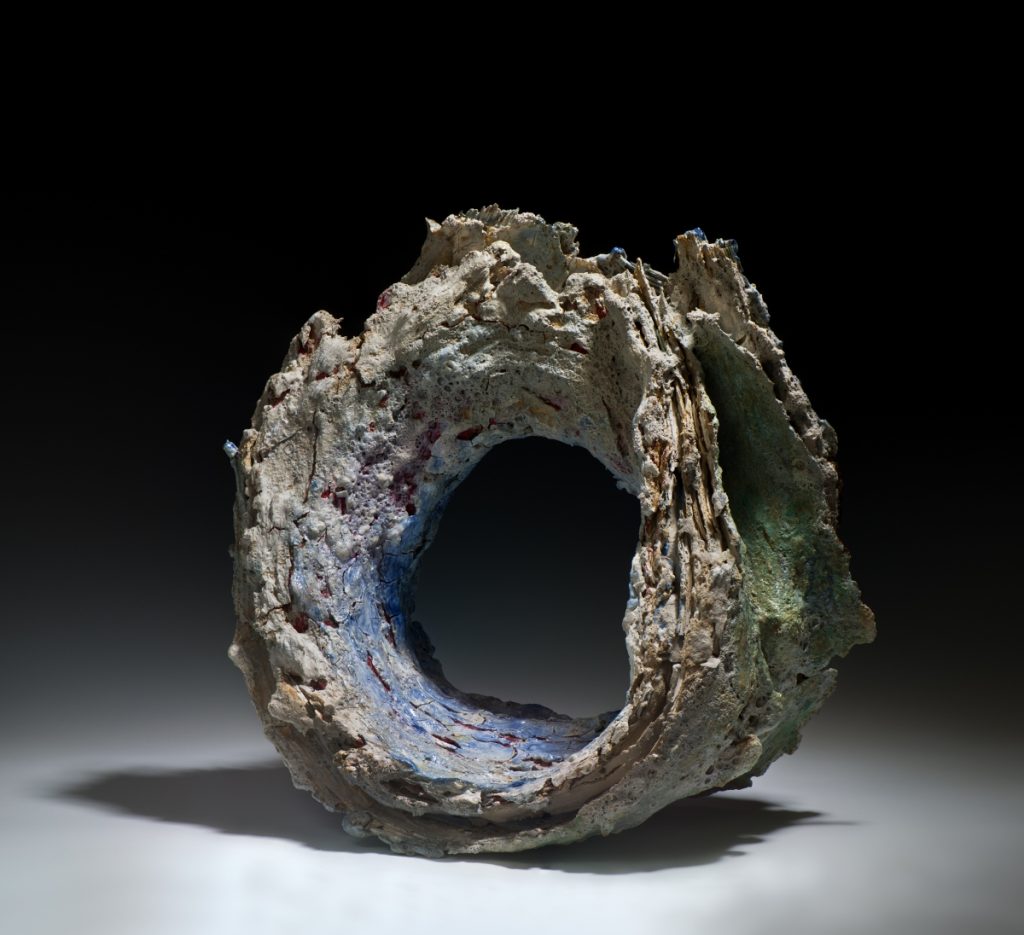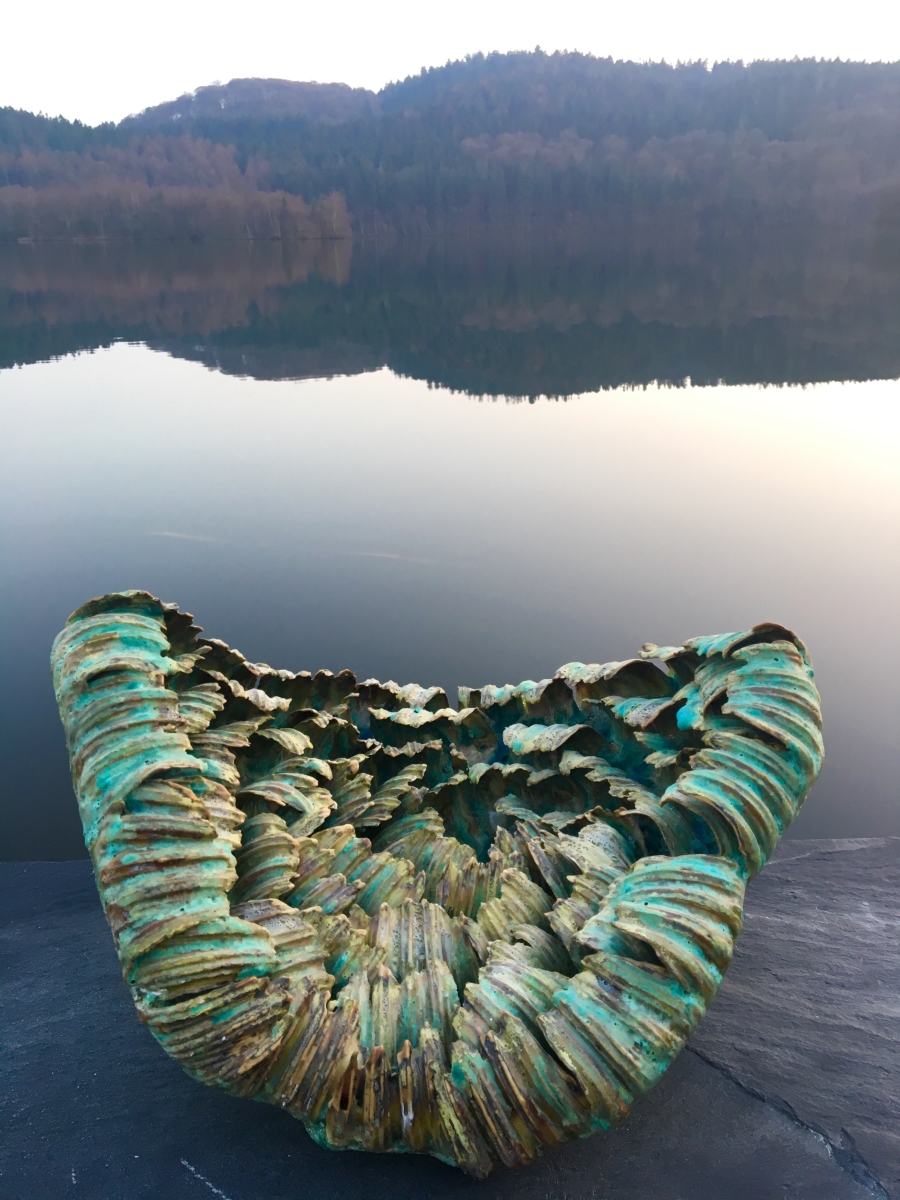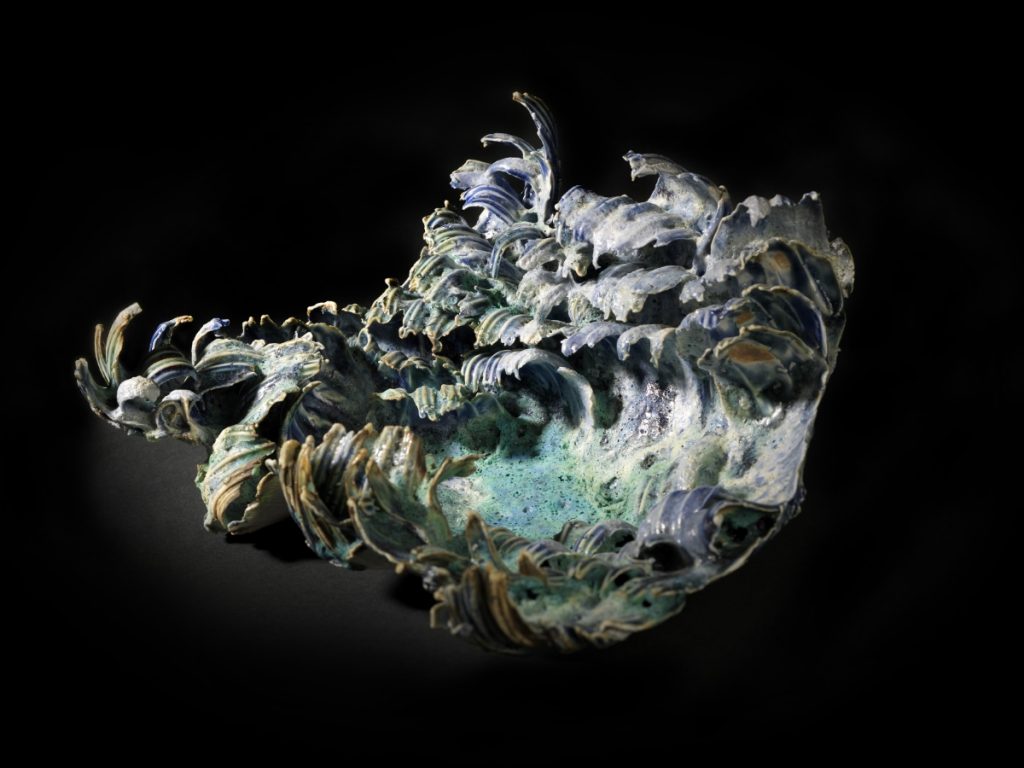 ---
Working with clay is a necessity for me. From an early age clay has been a material that informs and reaffirms my identity. I have never felt like I belong anywhere and so the making process has become both a search for, and an escape from, my environment. I think this is why my work has developed in two distinct directions: the result of conflicts and questions that resolve themselves in forms that embody a sense of balance and unity.

I work in two quite different ways. One is the making of waves and the other is constructing. One is loose and wild, the other is fine and measured – similar to how I live my life, drifting off and trying to disappear in response to staying strong and building my home.

The work is also an investigation into social identity as I represent a small part of human behaviour. It can be a question of how our response to emotional situations changes and influences us. At the end of the day it all makes sense – a little piece of history with each piece marking a milestone from the past. They have all been a subject of change and a question of defining time. What happens in between is the inspiration. I work to find balance between my spontaneous nature and the responsibility of being an artist and a mother.