Monika Debus is a ceramic artist born in Siegen, Germany in 1961 and trained as a potter at the S. Hagemann pottery in Oldenburg before attending the State College of Ceramic Design in Höhr-Grenzhausen. She now lives and works in the Westerwald region of Germany, best known for its clay deposits and especially the saltfiring-technique, which has existed for centuries till today.
Debus uses an old firing technique with a slight modification to achieve subtle, distinctive surfaces that transfer the ceramic into the contemporary aesthetic of art and design. Painting on clay is her passion. It is not the functional aspect of a ceramic object that interests her, but the artistic expression. Therefore her work mainly includes abstract vessel shapes, sculptures and wall objects. She also works on limited editions of functional ware such as vases, bowls and mugs.
Monika Debus won several prizes and her art is represented in museums and private collections worldwide.
Visit Monika Debus' website and Instagram profile.
Featured work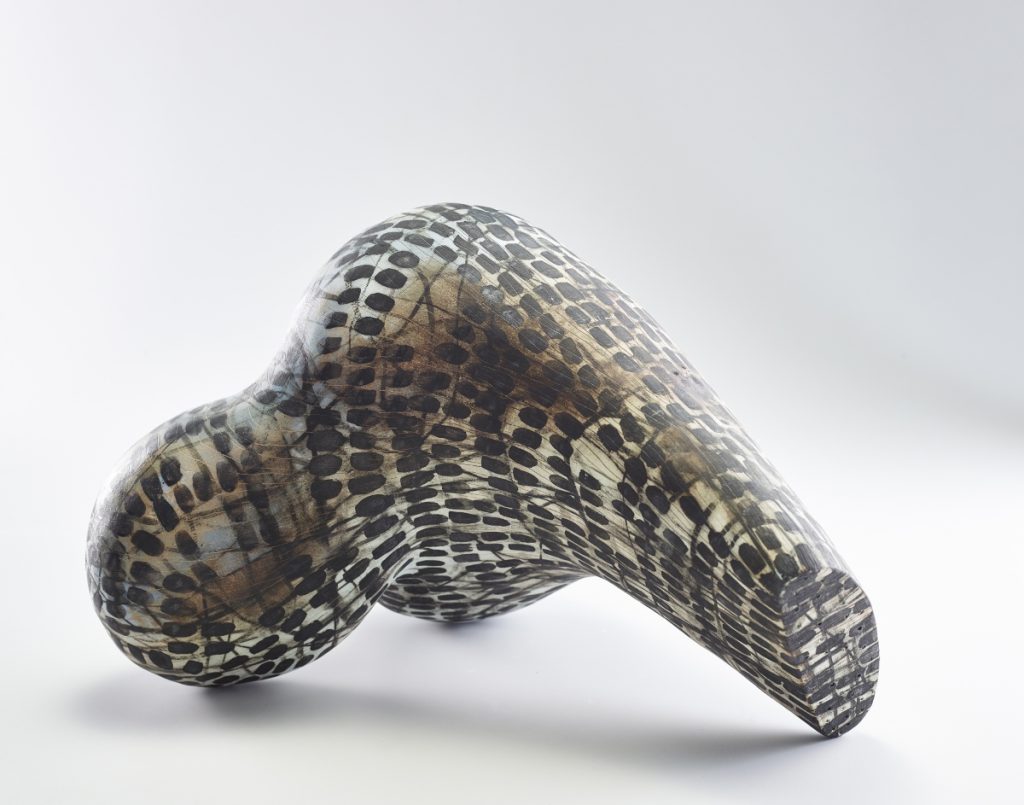 ---
My work moves silently between abstraction and representation while balancing on the cusp of painting.

Their primary strength lies in a basic universal vocabulary. Combinations of simple forms, spontaneously painted with elementary signs evoke a multitude of associations as individual entities.

A special saltglaze finish gives the surface of the works a subtle depth which enhances their originality as well as their mystical aura. The pieces unveil a private cosmos to the viewer while remaining reminders of instinctive bodily movements.