Shozo Michikawa was born on the northernmost island in Japan, Hokkaido, in 1953. He initially had a career in business after graduating from Aoyama Gakuin University but took up evening classes in art where he discovered his talent and passion for pottery. A few years later, Michikawa decided to give up his life in business and focus on creating ceramics.
In July 2005, he was given the honor of being the first Japanese artist to have a solo exhibition of his art in The Forbidden City, Beijing, China. Michikawa's ceramics have been widely exhibited in Japan and around the world, including China, the United States, Canada, France, Germany, Switzerland, Belgium, the Philippines, Mongolia, and the UK. His works are now in collections at museums such as the Victoria and Albert Museum in London, the International Museum of Ceramics in Faenza, the Philadelphia Museum of Art in Pennsylvania, the Los Angeles County Museum of Art, among others.
Visit Shozo Michikawa's website and Instagram page.
Featured work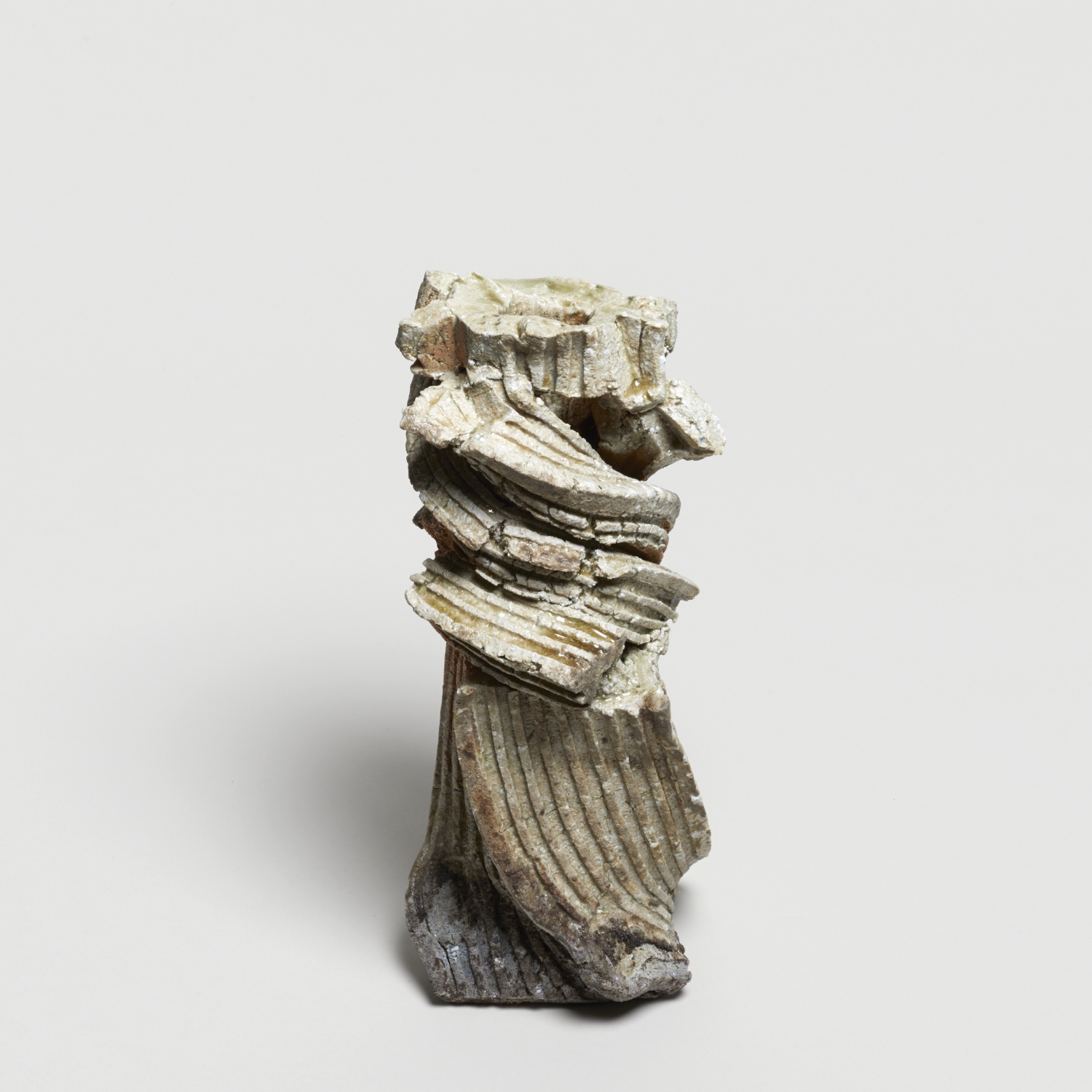 ---
The theme of my works is "Nature into Art". The place where I grew up is at the foot of the Mt. Usu volcano, Hokkaido, which is still active to this day, so the mental images from my youth are still reflected in my works.

Rather than making pottery, I'm having a conversation with clay. I try to assist the way clay wants to go.

My faceted and twisted forms are hand-built and sculpted but most of my works are created on the wheel. However, I do not 'throw' my vessels in any conventional sense; rather their energy comes from the twisting of fractured planes on an internal axis. It is a different understanding of my materials, to do with cutting and paring down, rather than expanding from a ball of clay.

The energy of nature is truly immense. No matter how much our sciences and civilization might evolve, the power of human beings is inconsequential in the face of natural threats such as typhoons, earthquakes, tsunamis, and erupting volcanoes.

My own creative activities have been inspired by various phenomena in the natural world. I hope that when I gain something from nature, people will be able to feel and enjoy that as well when they feel the energy in my works.