Simcha Even-Chen is a ceramic artist who lives and works in Rehovot, Israel. For 22 years she was a Senior Scientist at the Medical School of the Hebrew University, Jerusalem, and in parallel worked as a ceramicist since 1996. In 2013, after resigning from her academic position, she decided to devote herself entirely to ceramic art.
In 2011, Simcha became a member of the International Academy of Ceramics (IAC). During her artistic activity, she received numerous international awards and her ceramic artworks have been selected and exhibited all over the world. Her works are part of prestigious collections in museums, galleries, and private estates. Recently, she was a Jury Member of several international ceramic competitions.
Visit Simcha Even-Chen's website and Instagram profile.
Featured work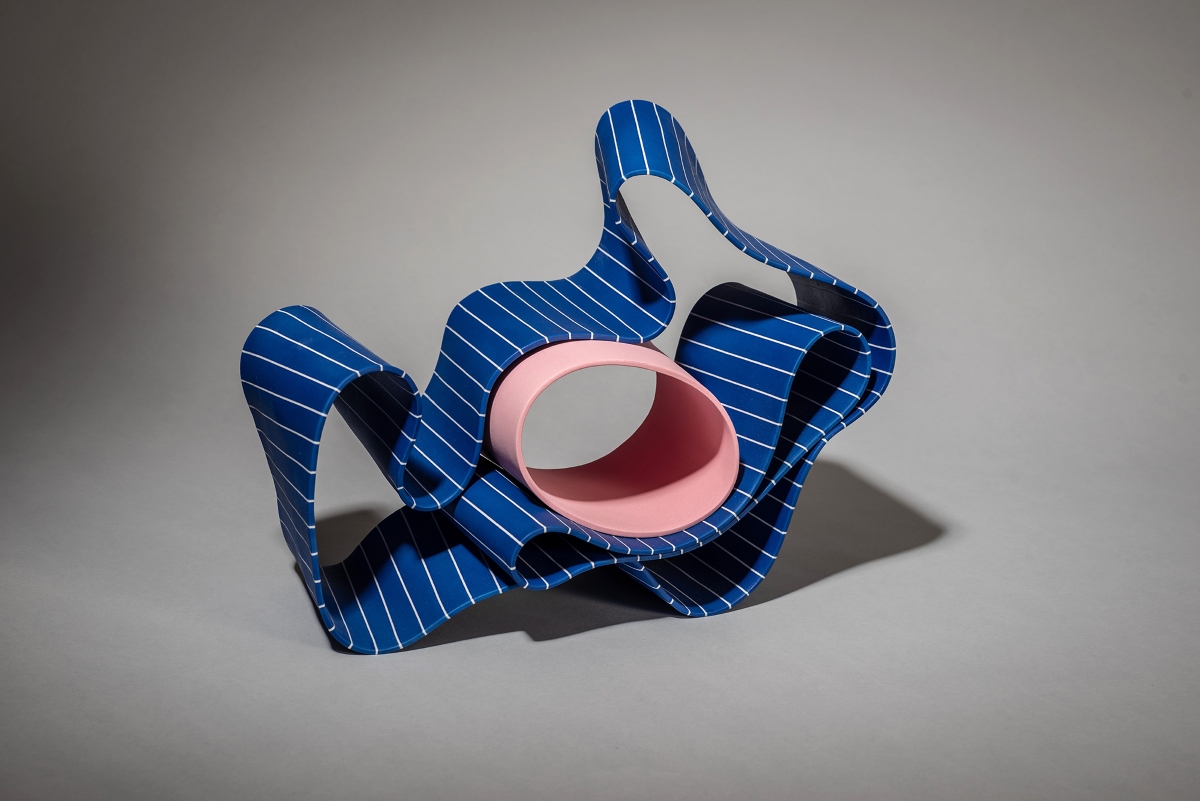 ---
This series of artworks "Folding in Motion" focuses on investigating the relationship between "free" three-dimensional space and two-dimensional graphic designed surfaces, giving visual meaning without restricting the movements.

The artworks are challenging at material and visual levels. By utilizing the porcelain property to collapse, it enables achieving organic and amorphic forms that cannot be planned or foreseen.

There is no searching for thinness, fragility, transparency, and whiteness characteristics of the porcelain.

The artworks are dealing with the question of new inter-space (void image) created by the natural folding as a result of the porcelain collapse, color, patterns, motion, and fluidity.

There is a strong tension between the precise geometric patterns and the organic amorphic shapes. The grid-like pattern uses frequently in the artworks is borrowed from the graphic millimeter sheets that were used in the past for presenting scientific results, offering a precise pattern result that is in harmony with the movement and collapse. Vertical or horizontal lines that are part of the grid-like pattern are used as well.

The color combination used in these sculptures activates the subconscious and the viewer's emotions individually.

On the visual level – since the abstract sculptures are autonomous objects that stand independent of narrative or objectification, they challenge the viewer to follow his imagination to understand or interpreted what he sees.