YehRim Lee was born in Seoul, South Korea. The way she interacts with her work is directly connected to her background in ceramics. She earned her B.F.A in ceramics from Korea National University of Cultural Heritage (2013). In 2014, she continued her studies at the California State University Long Beach as Post-Baccalaureate in Ceramic Arts (2014-2015).
She received her MFA in Ceramic Art at Alfred University (2017). She has shown in exhibitions nationally and internationally. Lee was the resident artist at the university of Georgia in the ceramics department (2017-2018), University of the Arts and the Clay Studio in Philadelphia. She is currently a long term resident artist at the Archie Bray Foundation.
Visit YehRim Lee's website and Instagram profile.
Featured work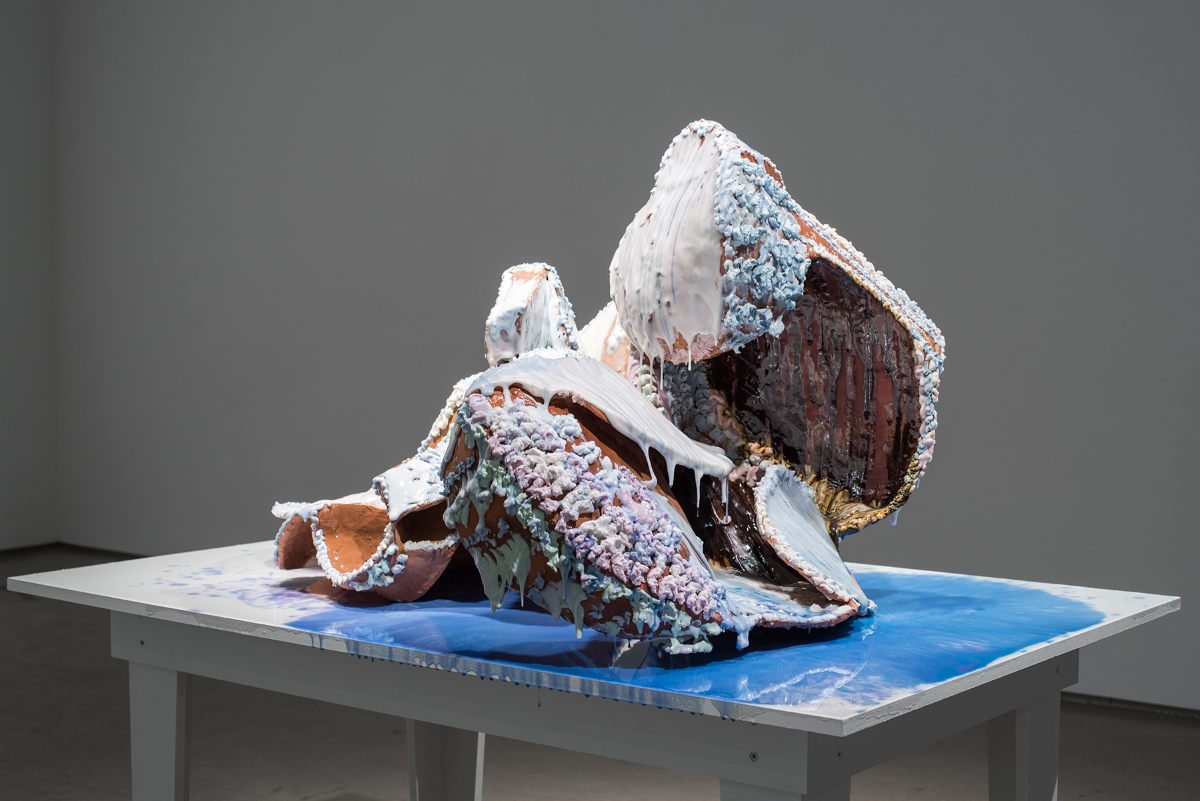 ---
I build bridges. I build bridges between the masculine and feminine, between East and West, between decorative and functional, eternal and the ephemeral. The bridges suspend (often in the air) decay, ambiguity, and sensuality. Taut, fibrous stings of emotional labor welcome the viewer across the chasm. Through colors and glaze, I explore luxury and decadence with surfaces that crystallize, facet, fragment, blur and cause noise.

My process mirrors the obsessive repetitions of late-stage capitalism. I fire and re-fire, introducing glazes each cycle, stopping only when the material starts to crack and warp. Even after firing, the layering continues until I achieve a "vibrancy of too muchness": pink on sweet sweaty blues, narcissistic yellows on avaricious greens.

As I bridge seas, I have a foot on two shores. In Korea, my mother made ceramic work while I was in her womb, and my father is an Onggi potter. In Jingdezhen, China, I experienced collective culture, which later in the USA was contrasted by American individualism. Through the clash of borderlands, my work negotiated new identities.

I want people to travel across my bridges. In the middle of the bridges, I hope that we might share moments of awareness, empathy, and shared human yearnings.