Anna Hepler is a sculptor based in Greenfield, MA. In 2016 she was awarded a fellowship by United States Artists, in 2018 received a grant from the Harpo Foundation, and in 2019 received a Nancy Graves Foundation grant. A former Henry Luce Foundation fellow in South Korea, she has completed residencies at MacDowell, the Roswell Artist-in-Residence Program, the Tamarind Institute, the Nova Scotia College of Art and Design, and the Archie Bray Foundation. Hepler has exhibited widely, and her work can be found in the collections of the National Gallery of Art in Washington, D.C., the Tate Modern in London, England, and the Portland Museum of Art in Portland, Maine, amongst others.
Visit Anna Hepler's website and Instagram profile.
Featured work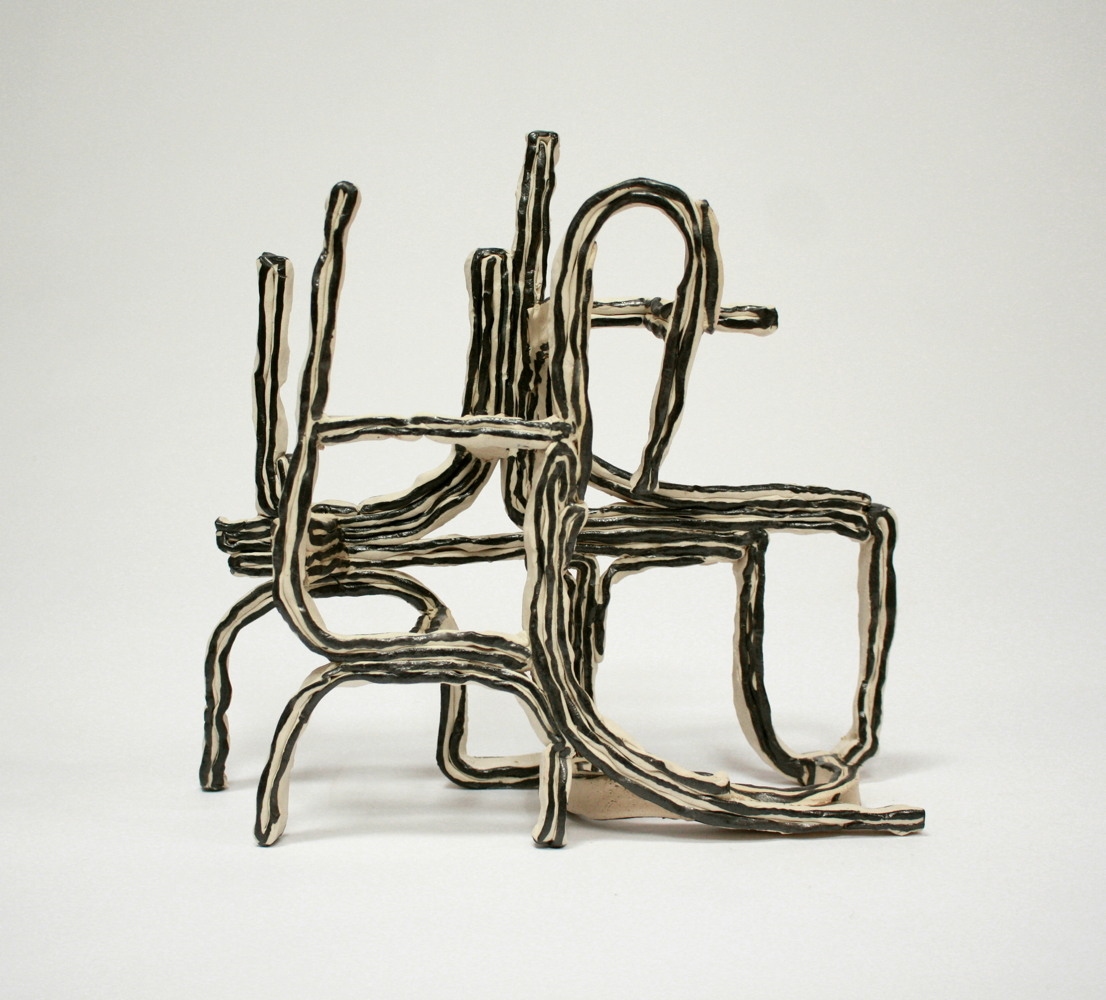 ---
I build sculptures as a way to draw, each line wrought from some material, and cantilevered into space like a structure of thought, floating, hanging, slumping, standing. The drawings are pinched, squeezed, sawed, sewn, scratched, bent, stapled, taped, and cut into being. It is a physical way of thinking.

In the best instances, this work is thought made evident; a mysterious synthesis of the hand, mind, and eye, colliding with a gesture, an emotion — a blurry and unpredictable choreography away from what is familiar. A woodcut becomes the blueprint for a large free-standing sculpture. A ceramic form becomes the subject for a series of drawings. An ink drawing is cut from plywood to stand alone. Disembodied polymer lines, like extended broom sticks, list and arch against the wall. From 2D to 3D and back again, each material exerting its specific behavior. The work cycles restlessly, capturing nothing but the dizzying in-between, suggesting that perception itself is fragile.