Anne-Sophie Gilloen is a ceramic artist born in 1971 who lives and works in the North of France, near the Belgian border. Self-taught for over twenty years, she took numerous trainings through internships. Her works have been exhibited nationally and internationally and are part of prestigious collections worldwide.
Visit Anne-Sophie Gilloen's website and Instagram profile.
Featured work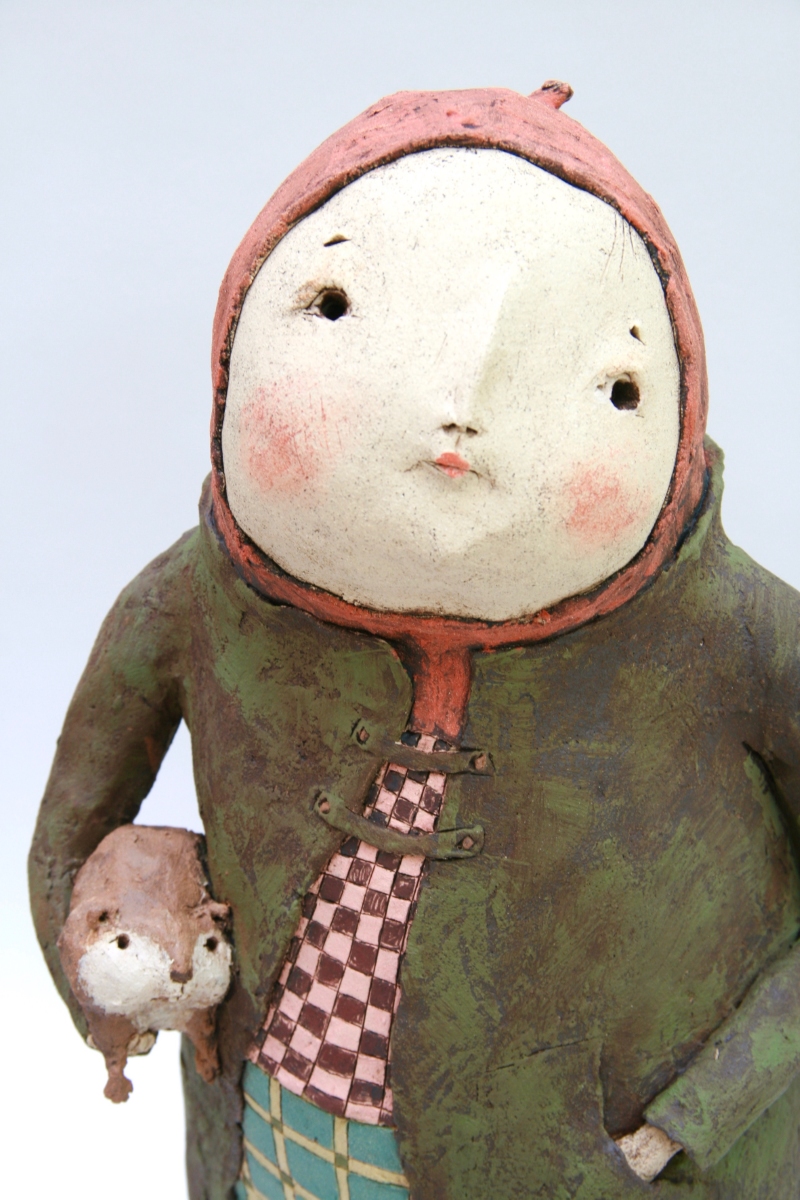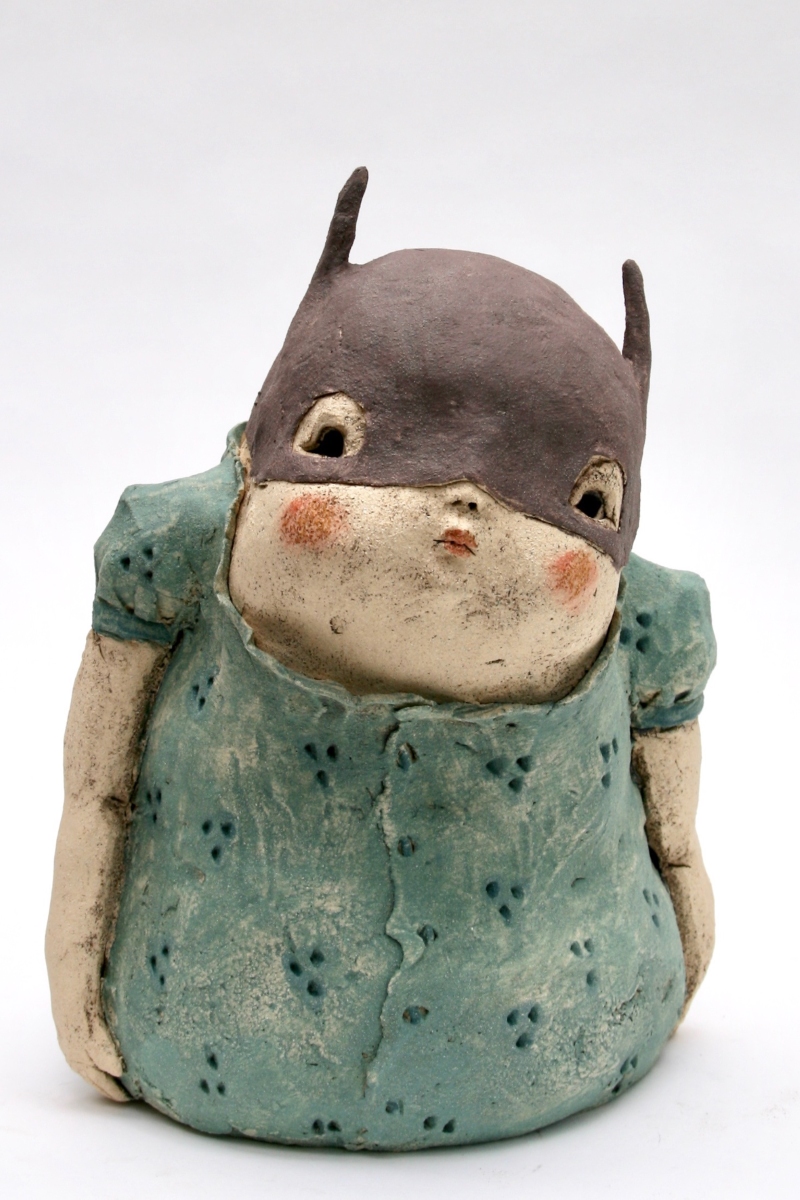 ---
Clay has been with me throughout my childhood. Very quickly it became for me a way of telling. I like stories, stories told, stories played, stories drawn …

I love stories …
Immediately they arouse in me images and sensations which are themselves nourished by my imagination.
Thus, over the course of my creations, the figurative expression has imposed itself in a very natural way and especially the modeled characters.

The way of working the land also tells. The slowness of the modeling with the coils, the round and soft shapes that emerge from it, the textures of the sandstone, the pastel and matt colors of the slip, are all assets to suggest and give to the viewer the beginnings of his history. That's why I love molded characters, for their ability to tell without words and sometimes overwhelm us with emotions.

Here is the keyword of my work, emotion.
I also add humor, fantasy, reverie, poetry.
Words that have always accompanied me to look at life differently.

No need for great epics, people, everyday life, the little things in life are my inspirations, so rich. As when you are a child and look from where you are, slightly offbeat, the world of adults.
I am trying to regain this child's ability to observe and see things through another lens.

It is in this gap that poetry can be born. Show that sometimes things that don't seem to matter matter a lot. Make you want to stop and contemplate like these clay figures hanging in their thoughts. Remind the world that sometimes you have to tell stories and listen to yourself to get a better taste of life.