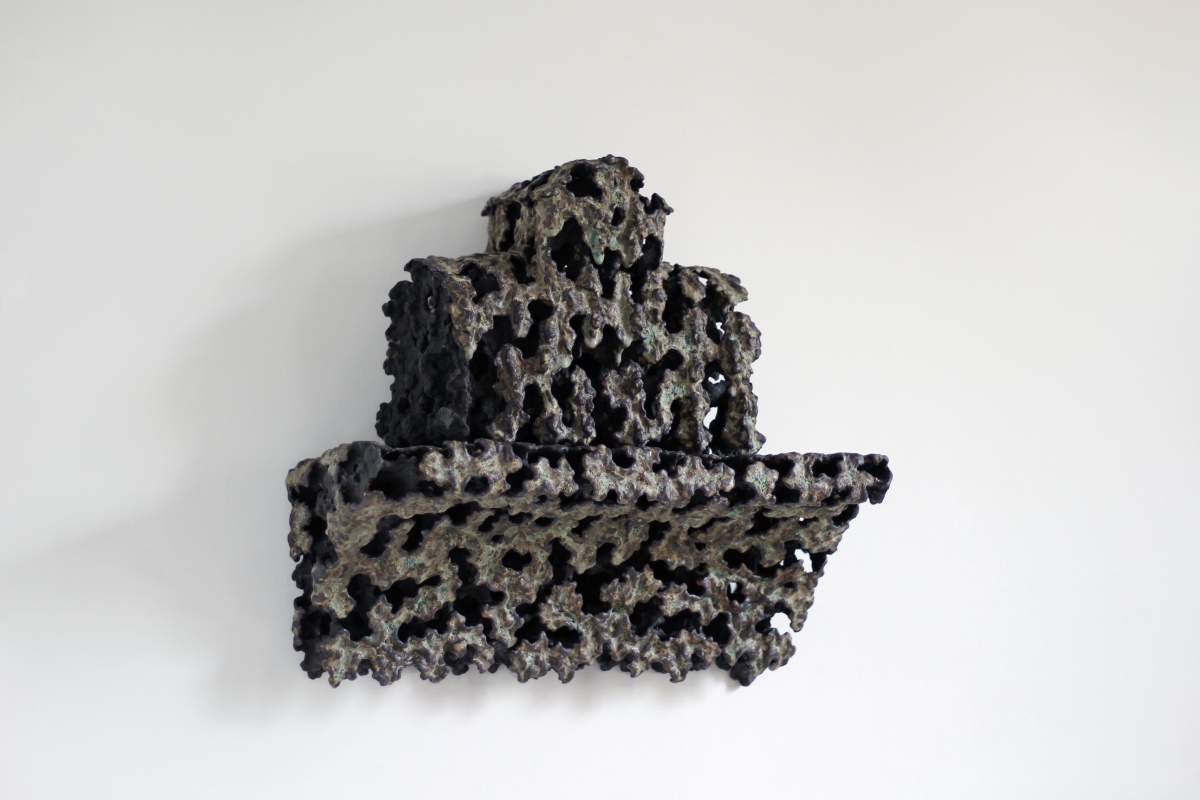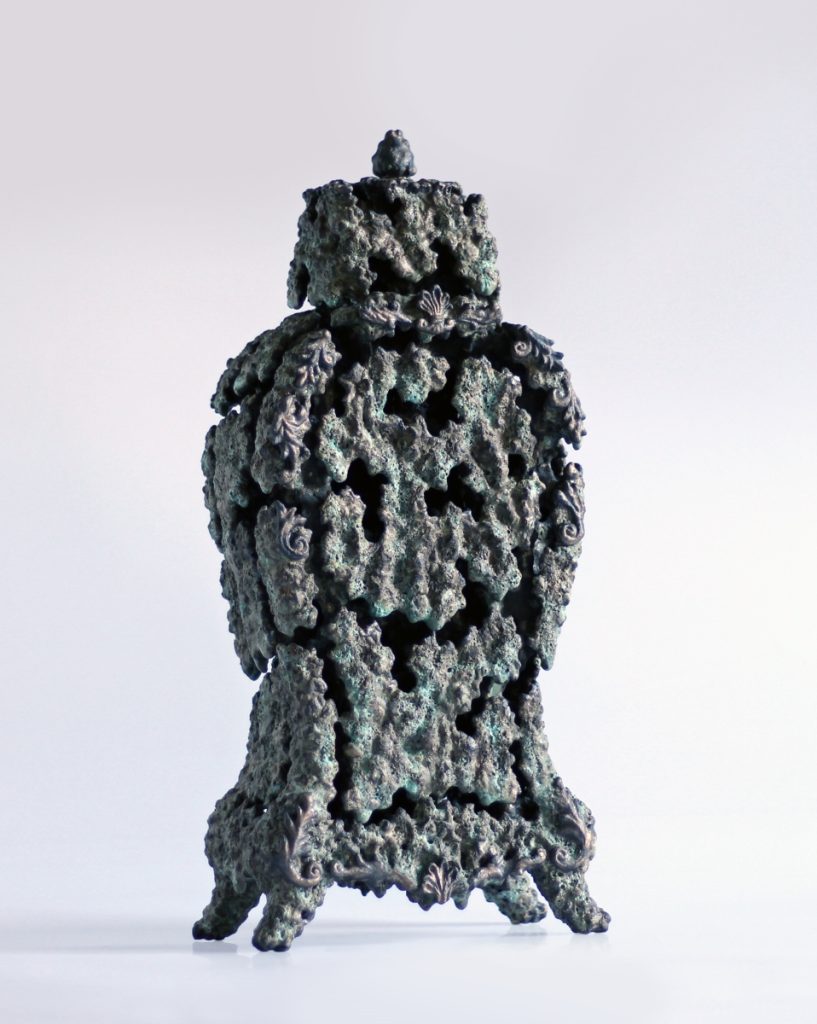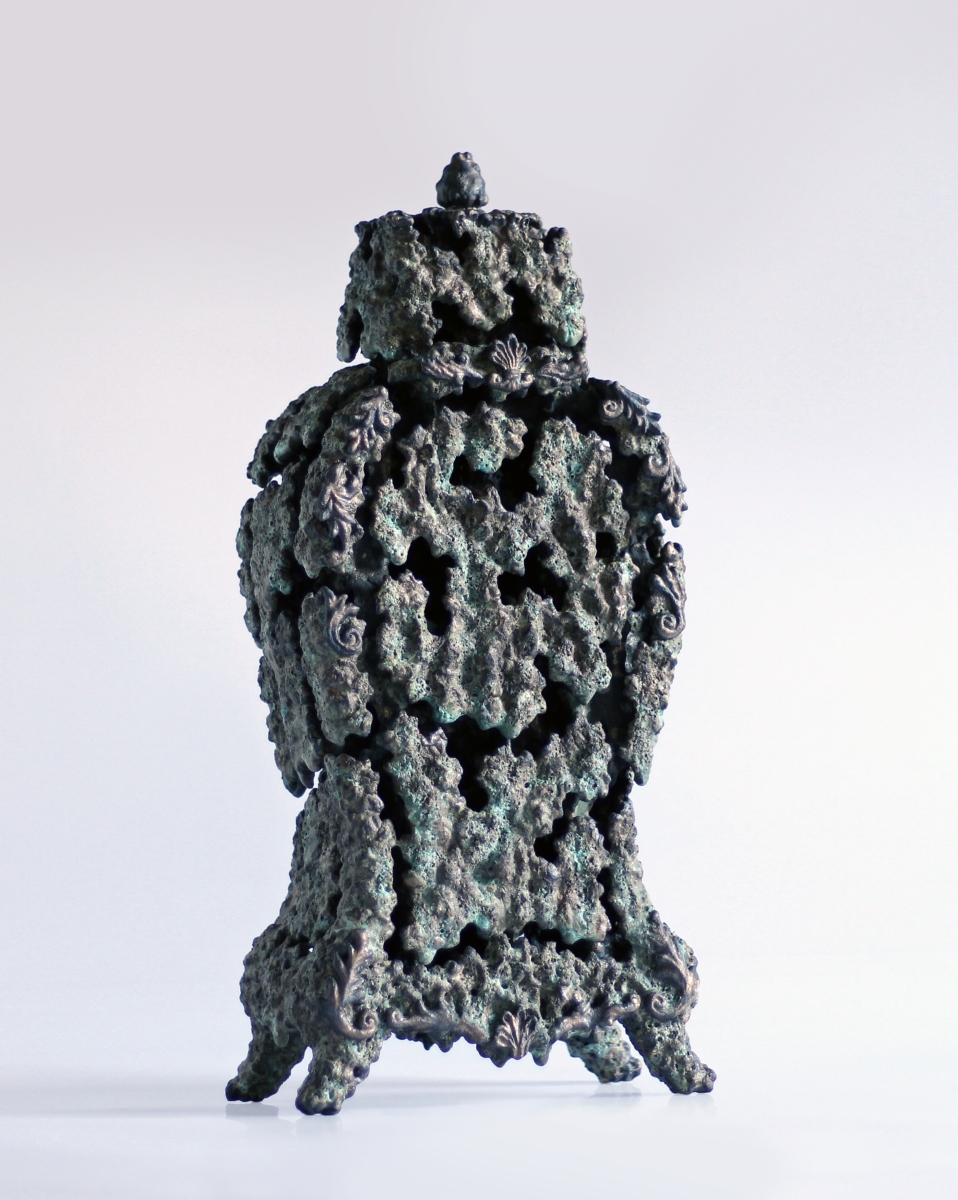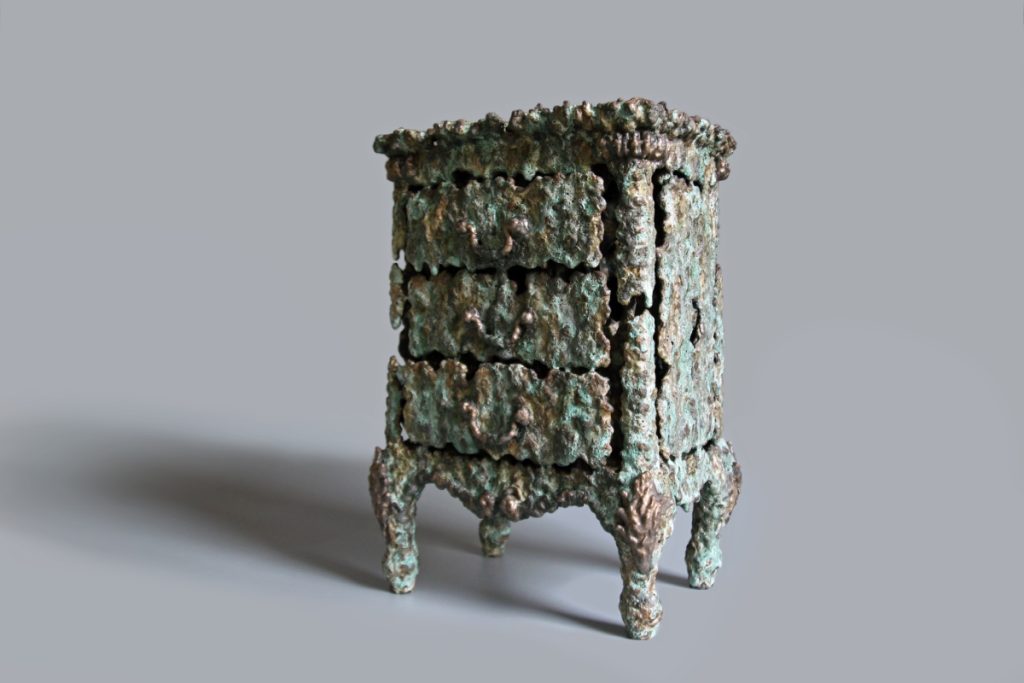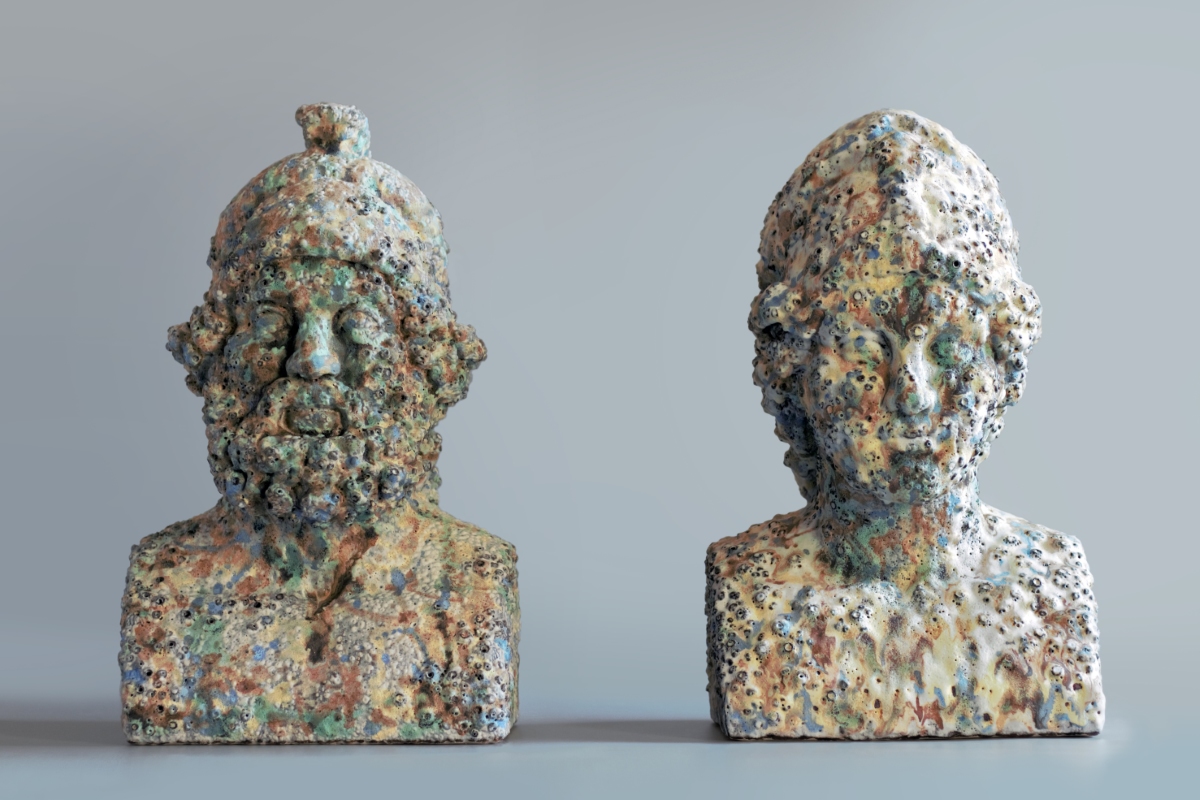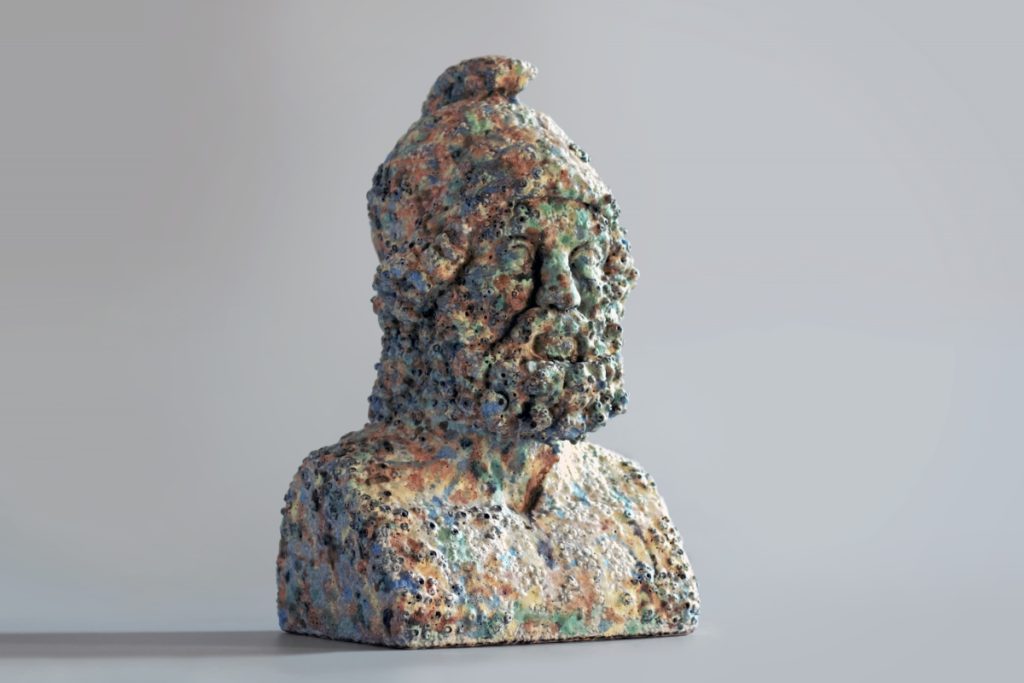 Sunbin Lim: Selected works, 2018-2023
Destroyed buildings, old ruins, and nature inspire me. The architecture of my hometown (Cheolwon, South Korea), destroyed during the Korean War, the traces of old ruins (for example, the remains of ancient Rome and the Moroccan clay castles), and the forests of Germany all inspired me. I was able to find exciting elements through them; these are open structures, internal spaces, and surface textures. I have been working hard on this. I can also feel imperfect beauty through them. These elements are an important basis of my work.
I've been working with clay for a long time. I have worked with materials such as wood, metal, plaster, stone, paper, polyester, and clay. But clay is, for me, the best material to work with. I can work with clay easier and faster than with other materials, and if I want to improve my work, it is easier than with metal or wood. Clay is a very soft material, so it is easier for me to achieve different surfaces with clay, and the malleability of the clay as a material is a great advantage. I can easily model with clay; after firing, clay becomes very hard, like a stone. This magic fascinates me.
If I glaze my work after modeling with clay, I can get different natural colors and surfaces after firing, and it can also look like other materials.
I am concerned with the various possibilities of ceramics as an artistic material and am constantly developing the possibilities.
The colors in architecture and nature have inspired me spiritually. I first saw the interesting colors in Hangzhou's Chinese architecture, which made a deep impression on me. Afterward, I was able to let the different colors in nature and architecture affect me while traveling the world. Attractive colors influence my work, so I use different colors. I prefer ceramic colors and glazes in my work, as these look more precious, natural and deeper than other colors. I continue to develop ceramic colors to make my work even better. I am working on the abovementioned elements and reinterpreting interesting objects in my artistic language.
Captions
Burnt House, 2023, Stoneware, Glaze, 50(W)x28(D)x50(H) cm
Clock A, 2022, Stoneware, Glaze, 24(W)x15(D)x50(H) cm
Clock B(1), 2022, Stoneware, Glaze, 29(W)x78(D)x49(H) cm
Clock B(2), 2022, Stoneware, Glaze, 29(W)x78(D)x49(H) cm
Commode A, 2018, Stoneware, Glaze, 25(W)x15(D)x34(H) cm
Commode B, 2019, Stoneware, Glaze, 32(W)x22(D)x44(H) cm
Commode C, 2021, Stoneware, Glaze, 38(W)x25(D)x48(H) cm
Night Table (1), 2020, Stoneware, Glaze, 36(W)x27(D)x50(H) cm
Night Table (2), 2020, Stoneware, Glaze, 36(W)x27(D)x50(H) cm
Schrank, 2018, Stoneware, Glaze,b29(W)x18(D)x40(H) cm
Sofa, 2018, Stoneware, Glaze, 47(W)x26(D)x37(H) cm
Two Busts (1), 2022, Stoneware, Glaze, 32(W)x30(D)x55(H) cm
Two Busts (2), 2022, Stoneware, Glaze, 32(W)x30(D)x55(H) cm
Two Busts (3), 2022, Stoneware, Glaze, 32(W)x30(D)x55(H) cm