Cecil Kemperink is a ceramic artist that lives and works on the island of Texel, NL.
As a curious and sensitive child/teenager she followed many art and dance classes and fter one year at the fashion academy, she switched to visual arts, where the love to explore different materials was encouraged. After her graduation, she started wheel throwing; the beginning of a deep understanding and eagerness to 'talk' with clay, to understand, investigate and explore. From the wheel, the circles grow from small decorations to huge installations and autonomous abstract objects.
Her sculptures are clear connections between her varied passions: textile, clay, dance, fashion and sculpture. She explores space and plays with rhythm, shape/form, movement, energy and sound. Listen, see, feel and experience what happens when the sculptures move and enjoy the moment.
Her professional practice has taken her to exhibitions, performances and catwalk shows. Kemperink has exhibited in South Korea, Japan (Mino), France (Vallauris), Italy (Milan & Mondovì) and many other museums and galleries. Cecil Kemperink's work can be found in the collections of: Korea Ceramic Foundation (KOCEF collection), Museo della ceramica Mondovi (I), Ceramics museum De Tiendschuur, CODA museum (NL), The Foundation for Contemporary Ceramic Arts Kecskemét (HU) and private collections.
Visit Cecil Kemperink's website and follow her on Instagram, Facebook, Pinterest and Steller.
Featured work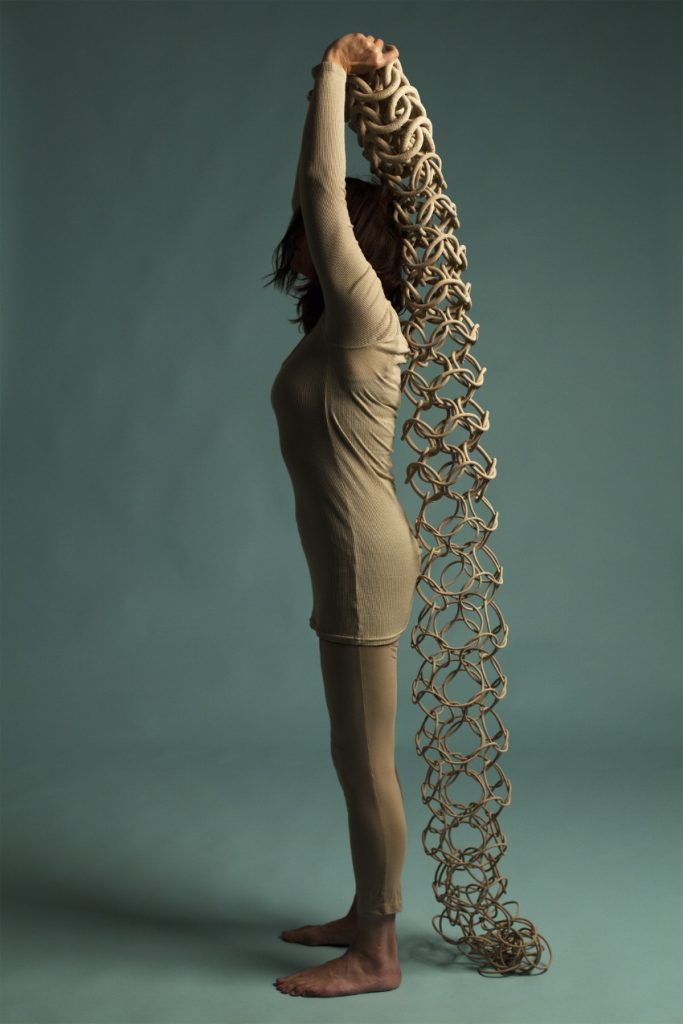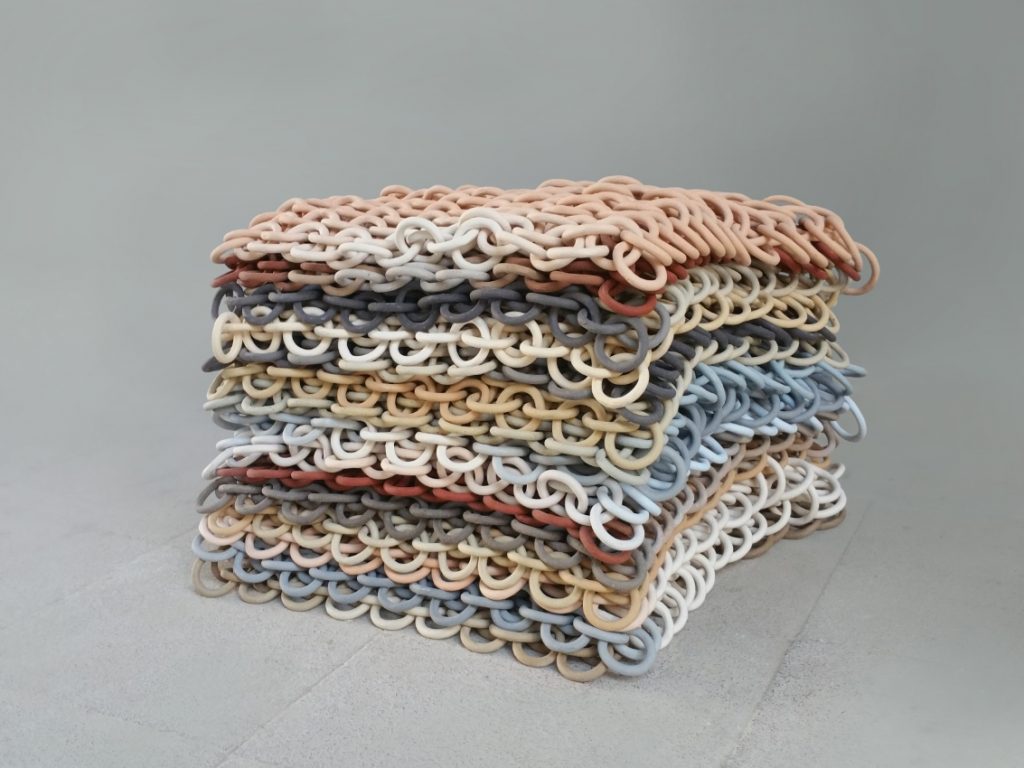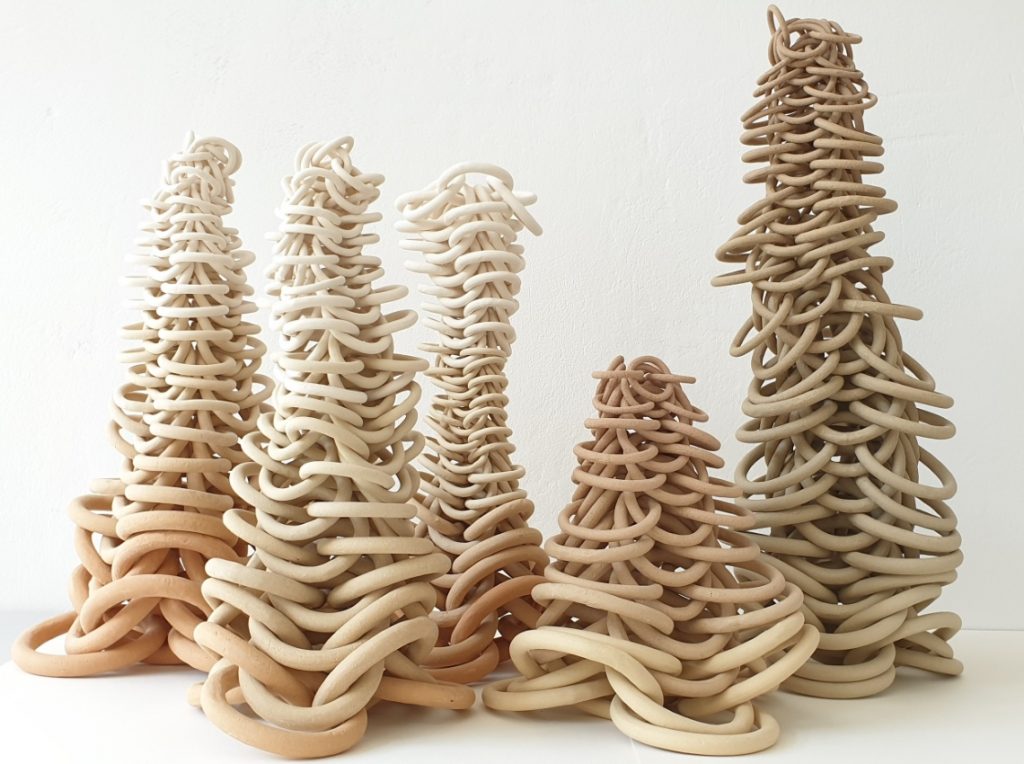 ---
The work of Cecil Kemperink, visual artist and explorer, challenges you to expand and enrich your senses. With a multi-faceted background in dance and fashion, her sculptures show the connection between her various passions. She investigates space and plays with rhythm, form, movement and energy.
Motion is a key part of the expressiveness of my sculptures. The movements show the importance of each circle of the object. Every ring is essential and influences the other; they are all connected, they are all one. Every link wears the symbolism of a circle: connected, power, endlessness, an always ongoing movement. Working with utmost attention in an instinctive, labour-intensive way with the earthly clay, I embrace time, rhythm, colour and shape.