Christopher Russell was introduced to clay in 1988 when his wife took a pottery class. At the time he thought of himself as a painter and draftsman, but he was immediately drawn to the pleasures and possibilities of clay, and it has been his principal medium ever since.
Over the decades Russell has been absorbed in different ceramic formats. At first, he worked primarily in tiles, incorporating drawing and painting. Later he mostly made detailed hand-built sculpture. And more recently his focus has been decorated vessels.
Originally from Massachusetts, Russell moved to New York City in 1985 where he continues to live and work. He exhibited at and was represented by Julie Saul Gallery for over 10 years, and recently joined Todd Merrill Studio, NYC.
Russell has had residencies at the Kohler Art Center in Wisconsin, and at Watershed Center for the Ceramic Arts in Maine. His work has been presented in solo shows at the Everson Museum and the Daum Museum of Contemporary Art, and has been exhibited widely in group shows and fair exhibitions, including at The Bernardaud Foundation in Limoges, France, Royal West Academy in Bristol, England, Deutsche Bank in New York City, Paul Robeson Gallery at Rutgers University, and WaveHill, the public gardens in The Bronx, New York. His work is owned by Longhouse Reserve: The Jack Lenor Larsen Estate, and is in numerous other private collections.
A particularly exciting project was a commission by the Metropolitan Transit Authority's Office of Art and Design to produce a program of bronze sculpture, based on Russell's ceramic "beework" series, for a historic New York City subway station in Sunset Park, Brooklyn.
Visit Christopher Russell's website and Instagram page.
Featured work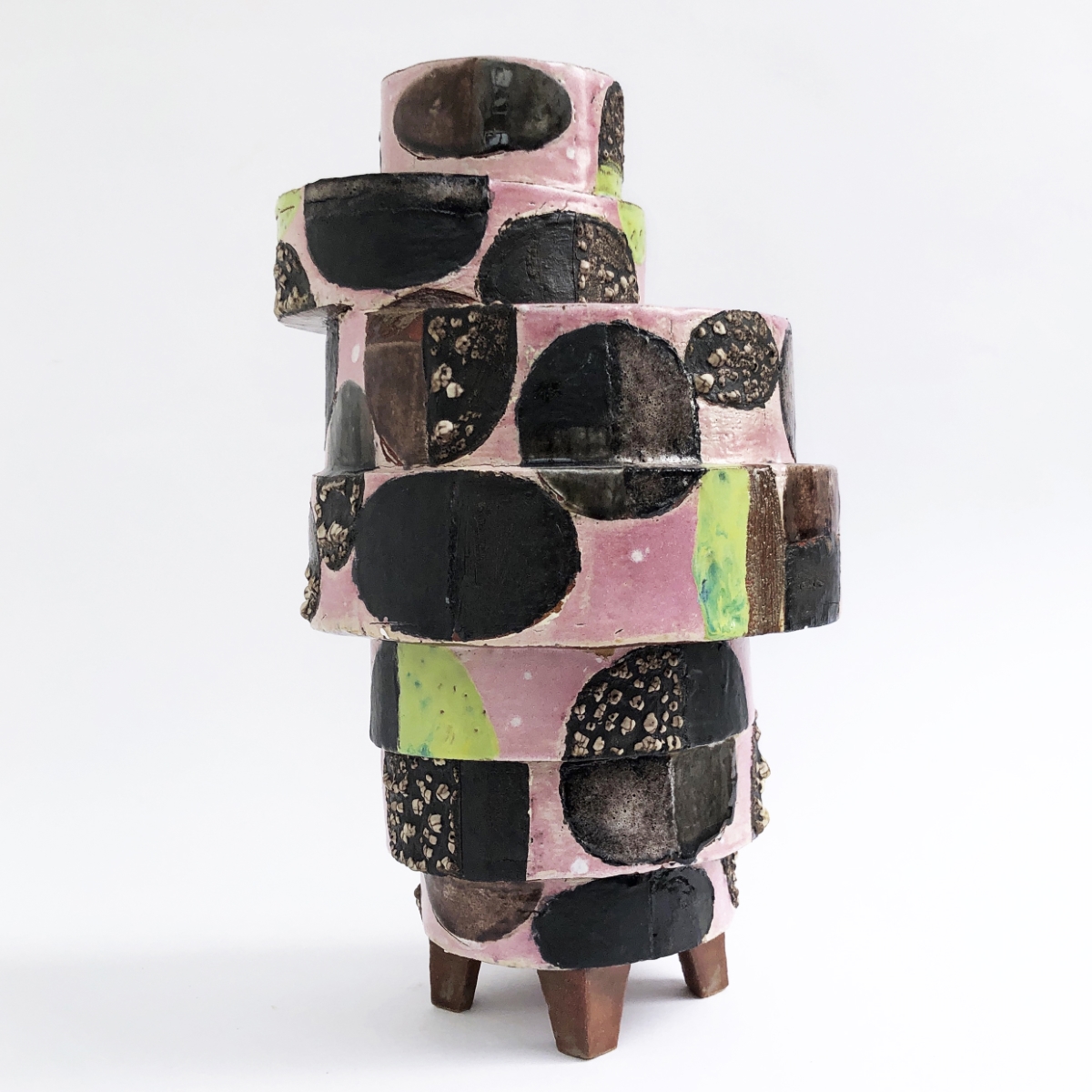 ---
I have always made things.

Over the 35 years that I've been working in clay, I've gone through various periods, with my work taking on different styles. But the foundation of what I do has always been to make things, to make the ideas in my head become part of "the real world."

Clay works well for this. It can be made into just about anything. It is the epitome of malleable.

After 15 years of working almost exclusively with sculpture, I've come back to the vessel form. They're a pleasure to make.