Since earning her MFA from the University of Cincinnati, Christy Wittmer has taught and utilized residencies to create artwork in dialog with locations around the world. In 2016-17 she was awarded a Fulbright grant to research historic and contemporary ceramic sculpture in Jingdezhen, China. In 2015-2016 she was an artist in residence at the Lawrence Arts Center in Lawrence, KS and at the Banff Centre in Alberta, Canada. In 2018 she was a visiting artist at Australia National University and cast brass sculptures in the foundry at the Kohler Company's Arts/Industry Residency. She has been awarded the NCECA International Residency to CRETA Rome for 2021. Wittmer currently teaches Ceramics at Phoenix College and Chandler-Gilbert Community College. She has been a member of Eye Lounge collective in Phoenix, AZ since 2019.
Visit Christy Wittmer's website and Instagram profile.
Featured work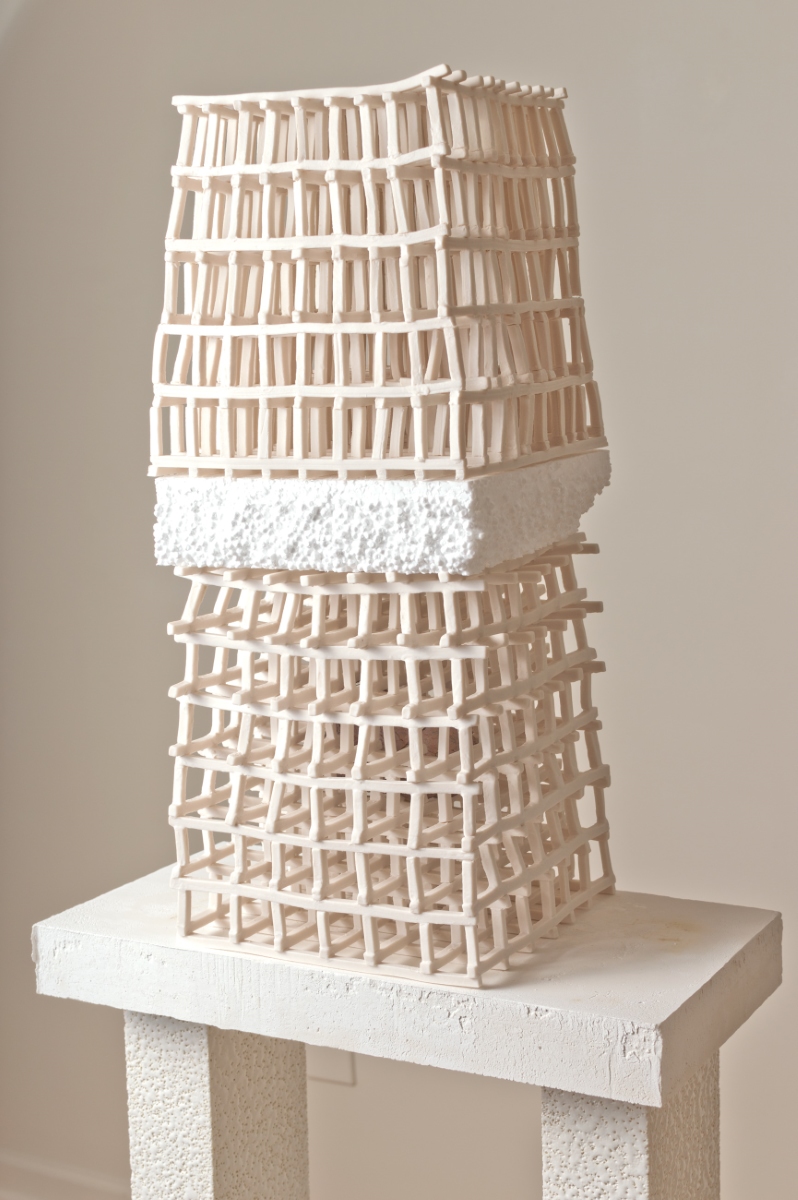 ---
Balancing experimentation with skilled craft I create sculptures that challenge expectations of function and notions of stability.

My intricate porcelain forms are records of time, skill and the process of making. Broken objects are repaired because they are needed or valued. Found objects are inconsequential debris that are collected and given purpose. The time spent in making, repairing and finding becomes an act of caring embedded in the work.

Then I arrange, assemble and stacks these materials, which are held together by the weight of one object supporting another. As these precarious compositions are navigated, the observer becomes hyperaware of their own body in the space and anxiety increases. The tenuous stability of the work acknowledges the temporary equilibrium of the present moment.