Daisuke Iguchi is an artist born in 1975 in Tochigi, Japan. He graduated in Arts from the Tohoku University of Arts and Design in Yamagata and was an apprentice in Masayuki Uraguchi's studio.
His works have been shown in numerous exhibitions in Japan and abroad and are in the collections of the Mashiko Museum of Ceramic Art, the Ibaraki Ceramic Art Museum, Paramita Collection, and Arkansas Arts Center. Some of his recent exhibitions at Joan B Mirviss New York, Pierre Marie Giraud Brussels and Sokyo Gallery Kyoto were very successful.
Daisuke Iguchi was awarded the Special Jury Prize at the Mashiko Ceramic Art Exhibition in 2008, and the Governor of Tokyo Prize at the 54th Eastern Japan Traditional Art Crafts Exhibition in 2014.
Visit Daisuke Iguchi's website and Instagram page.
Featured work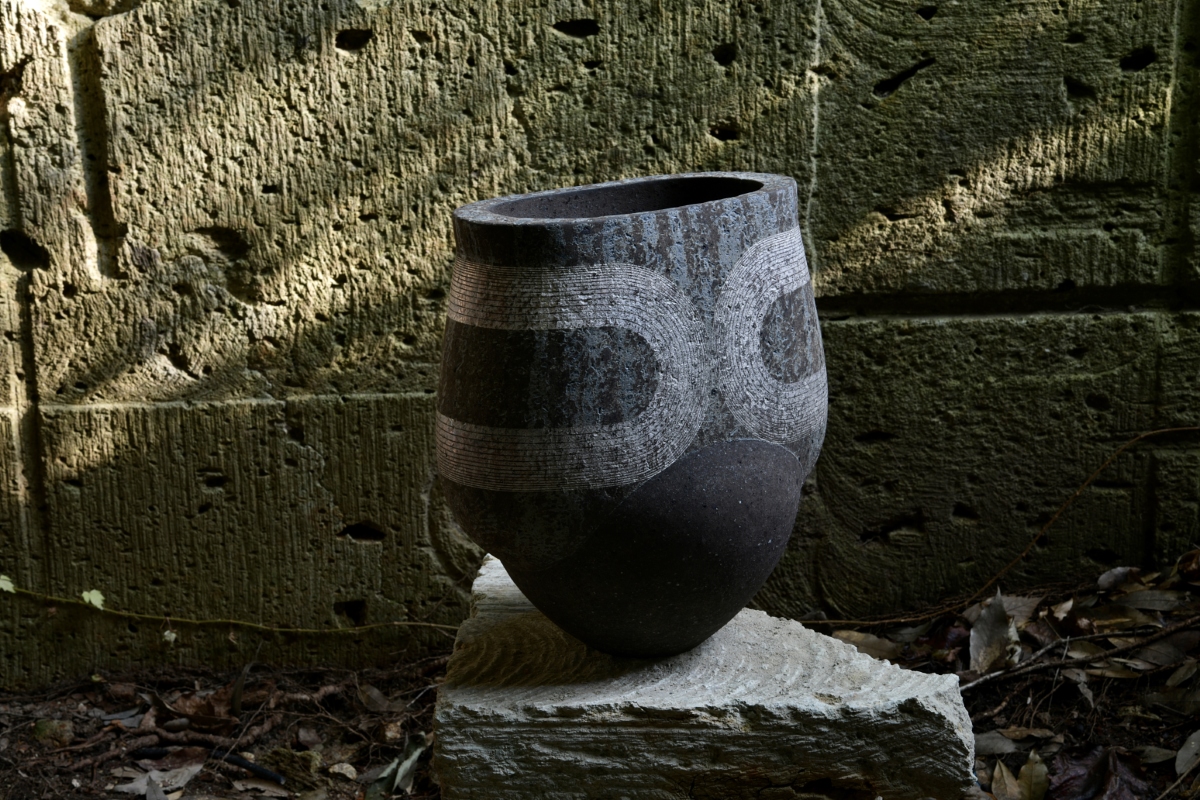 ---
I have always been attracted by the expression of beauty and strength that nature produces when it covers stones with moss, or patinates iron with rust; effects that I wanted to reproduce in my work.

To do so, I sprinkle the exterior surface with ashes made from rice husks, and, after firing, I rub and polish this surface to bring out the desired effect. I assemble each vessel by hand, from clay coils, knocking repeatedly against the interior surface.

As the earth remembers my work, I build strong inside and outside parts and take great care that the lines which connect them and the shape and texture of the piece won't be distorted during firing.

I impress silver lines with a brush to highlight the texture of my vessels but behind the contemporary style brought by these decorative motives, I wish people would see much more.