Elina Titane was born in Rīga in 1978. She studied at the Rīga Secondary School for Design and Fine Arts (1998-2002). In 2008, Titane gained a master's degree from the Ceramics Department of the Art Academy of Latvia, having been admitted into the Latvian Artists' Union in 2007. Titane has exhibited her work in group shows in Latvia and abroad since 2003. So far, she has held more than 20 solo exhibitions and participated in several ceramic art symposiums and Art residencies in Latvia, Italy, Denmark, Germany, Belarus, Poland, Tunisia, Egypt, Finland, Russia, Thailand, Sweeden, Lithuania, Romania, Turkey, Estonia, China, Cyprus, Moldova, and Croatia.
Her style is abstract sculpture – aesthetics close to nature in various structural and plastic objects in ceramic materials, from miniatures to large-scale works. However, nature has an indirect meaning- the works do not indicate the specific but the universal.
Visit Elina Titane's Instagram and Facebook pages.
Featured work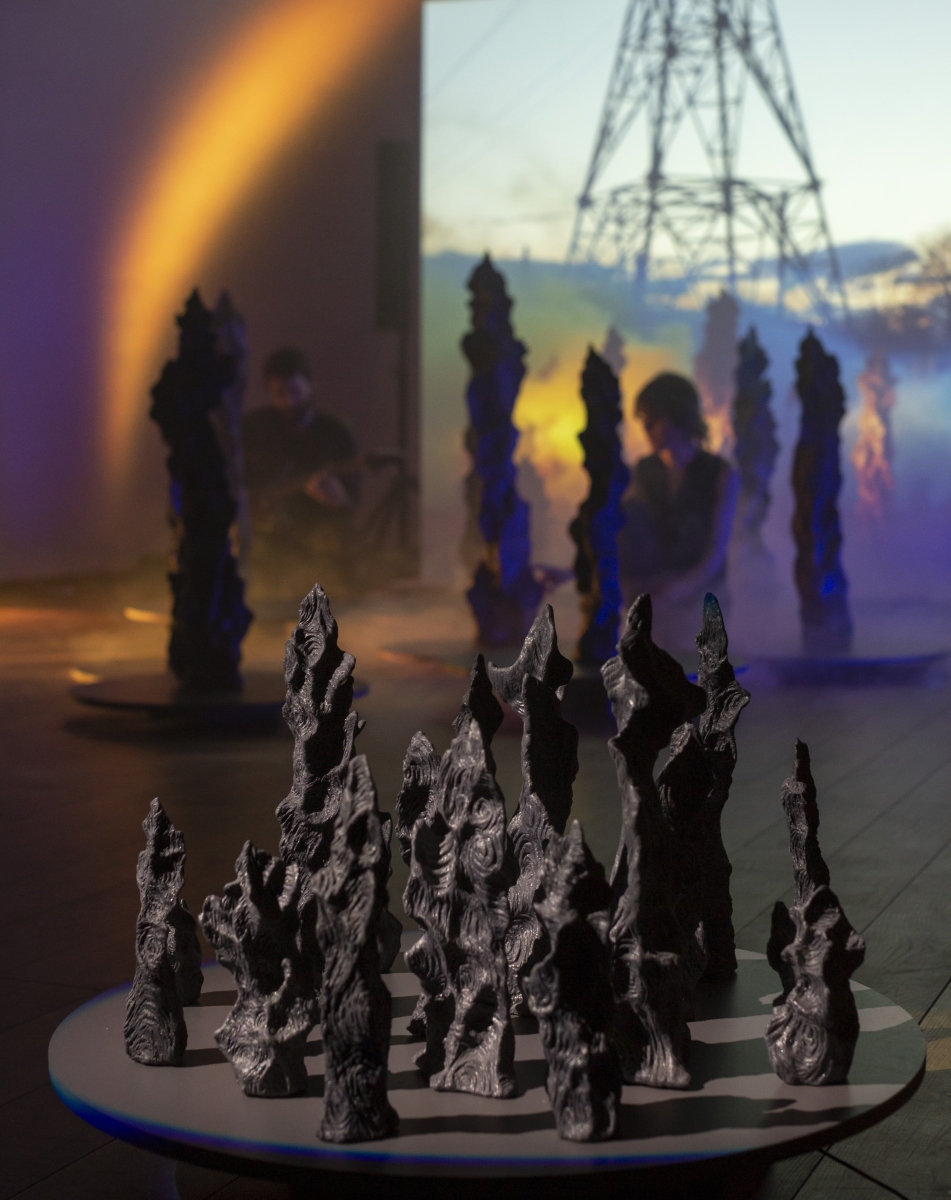 ---
For me, art is not an idea or a concept but an expression of inspiration in material. I am not trying to articulate but to discover the world of images – the joy of discovery and creativity.

The interaction of fingers and plastic material is like a miracle and magic simultaneously – the creation of works is a mystery that involves an infinite range of possibilities for creation and changes.

The parallels between material, expression, intuitive perception and mental insights are my joy, enthusiasm, and motivation for work. As long as you are an innovator and a joy of creativity, it allows growth to continue.

In ceramics, momentum impulses take the form of another time, where patience involves the secret of time. But the miracle does not pass in time either. These are my efforts to capture the elusive.

Creative work has a sense of sacred importance – the pursuit of the individual and the personal to the universal and unifying as if progressively moving towards one's consciousness center. This direction, a sense of freedom and clarity, is central to my creative work.