Elke Sada graduated with a MA from the Royal College of in London (UK) in 2005. Her work has immediately won the attraction of the ceramic scene and has been exhibited internationally. Elke Sada has been invited artist at ceramic festivals in Japan, Quebec, Wales and France. Her art can be found in private and public collections like The International Design Museum (Munich), Museum of Art and Design (Hamburg), Jorge Pérez Collection (Miami), and at the permanent collection of KOCEF (Icheon). Among the numerous awards her work was short-listed for the Loewe Craft Prize 2019 (Madrid) and the XXIVeme Biennale Internationale, Vallauris; received the Grassipreis from the Carl und Anneliese Goerdeler Foundation (Leipzig), and the Prix David Miller from Le Printemps des Potiers, (Bandol). Elke Sada lives and works in Leipzig, Germany.
Visit Elke Sada's website.
Featured work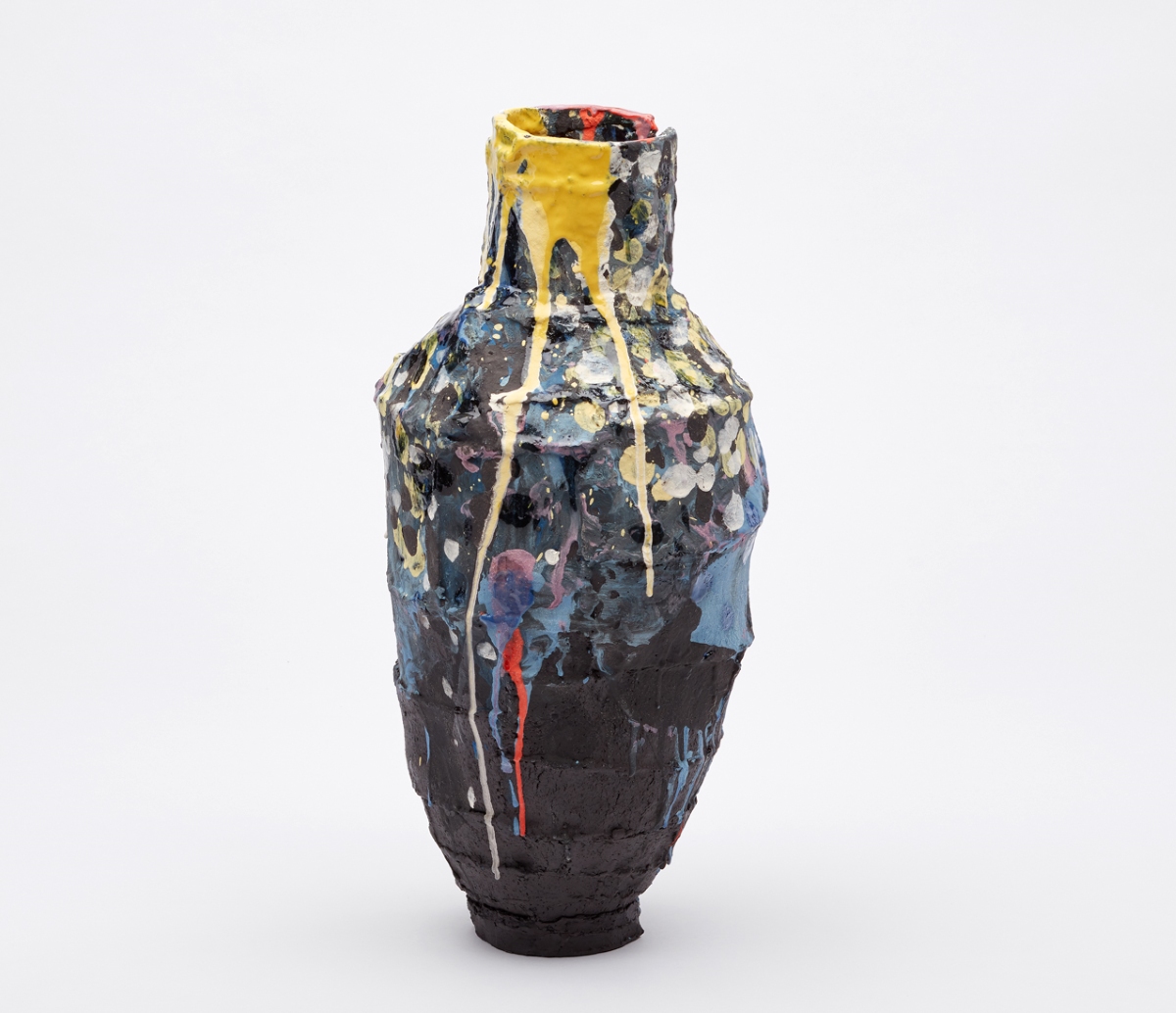 ---
What is fascinating and striking about Elke Sada's ceramic art is not only the radiance of movement of her design, but also the boldness of her magnificent play of colors. In her work series NEST stripes and lines balance themselves seemingly effortlessly into fragile structures. Hallstattpieces are rough, half-meter-high vases that puff up their bodies in exploding colors. Abstract picture compositions boldly transform into the cylindrical forms Capriccio. In a playful and unconventional way, she dances back and forth between usable artifact and sculpture.