Emily Irvin asks ceramic questions, observing their body in relation to the tangible world. They received a BS in 2015 and a BFA in 2016 from the Ohio State University. In 2021, they received an MFA from the University of Colorado, Boulder. Emily Irvin's work has been exhibited internationally in Italy, Mexico, and USA. Their writing of poetry and feminist theories has also been published in Italy, Iran, and the US.
Visit Emily Irvin's website and Instagram page.
Featured work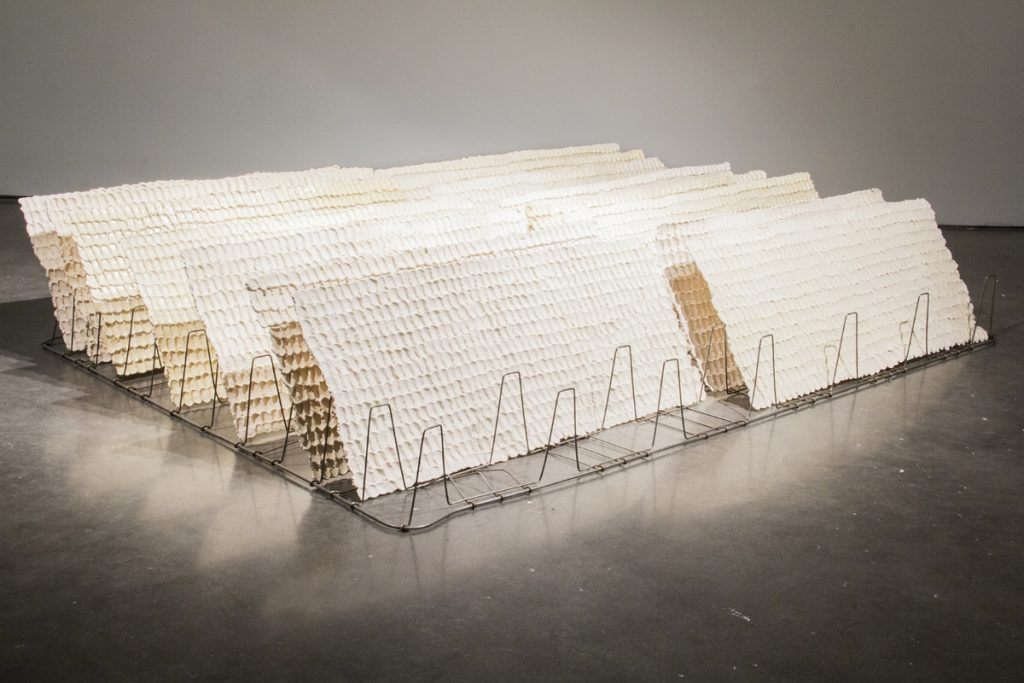 ---
My work is a tremor. A tremor is a reverberation of an initial event. It is felt physically, emotionally, and mentally throughout a lifetime alone, in a family, and in a community. It can be compared to the seismic wave of an earthquake in its pulsations, which are a reminder of its magnitude as are the objects left in its wake. My work inspects these objects, like stains on a mattress, as remnants or traces of what has happened. Focusing on these traces offers space for one to inspect and contemplate this primary event at a distance, freezing memories caught in the tremor. Catching something that is abruptly no longer in motion often finds objects in precarious or acrobatic positions that push the bounds of fragility – on the verge of falling and breaking but captured in the moment before.

My work manifests through series of experimental and performative material investigations indexing fingers and tongues – movements and language. I articulate the unavoidable and unspeakable by stacking associations of memories until consciousness unfolds into fully formed emotions conveyed by a memory. These emotions are found in spray foam squeezing through a window or by pressing my thumb on a clay slab until my fingerprint wears away. Fearless vulnerability is integral to making because of the inherent physical, emotional, and psychic discomfort and pain of the process. This pain reminds me of what memory I have not yet faced and unearths the memories I have displaced, rejecting linear timelines and welcoming another tremor.