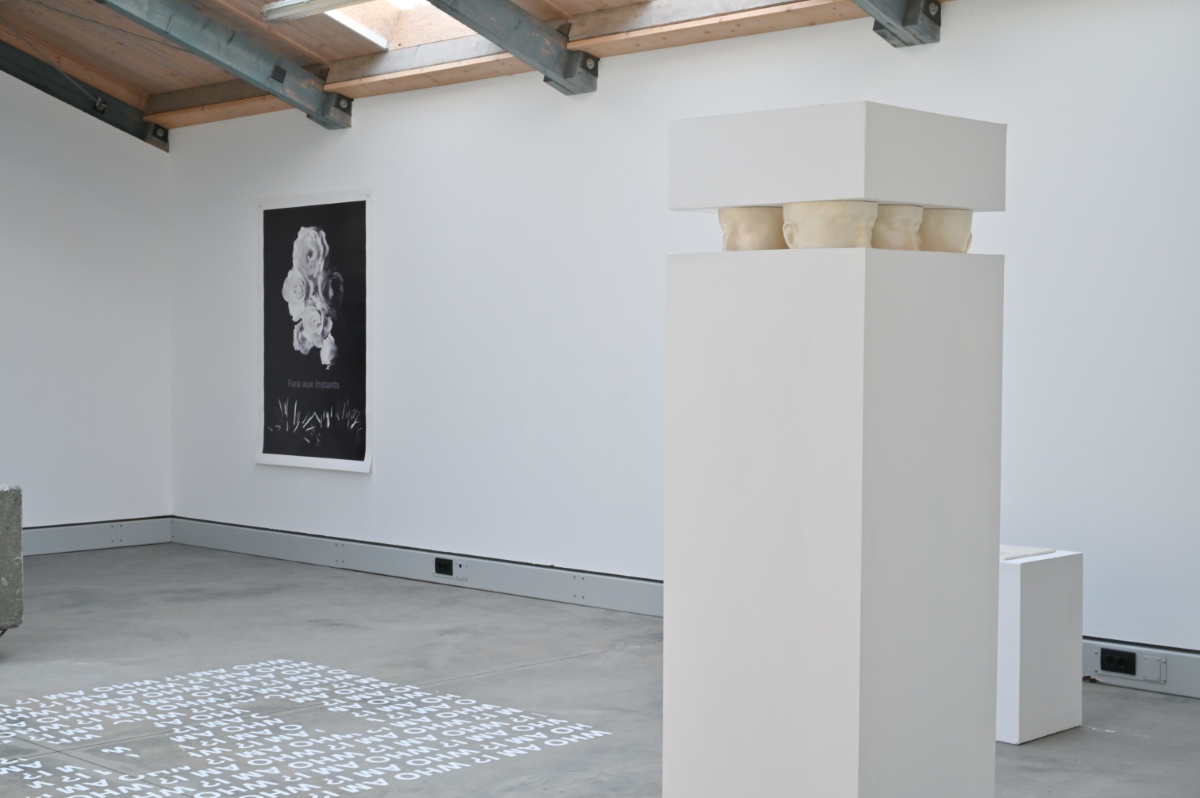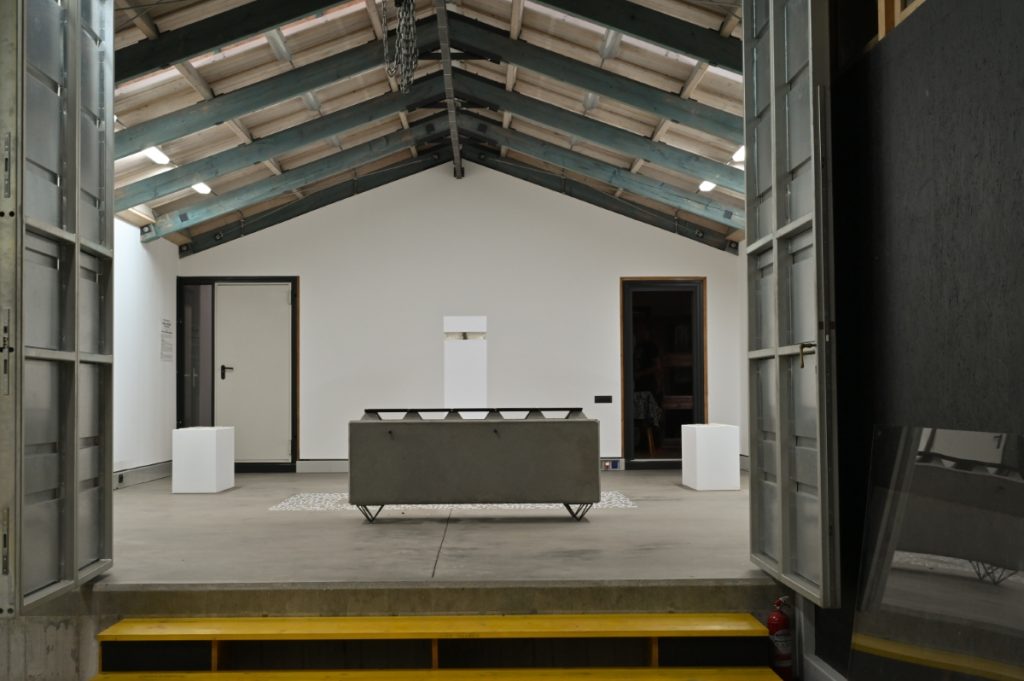 Alexandra Constantinescu & Stefan Jammer: In Writing – It Is Written at Hangar F, Alba Iulia
September 28 – October 5, 2023
"In Writing – It Is Written" is a duo show curated by Roxana Ionescu and hosted by Hangar F in Alba Iulia, Romania, that opened on the 28th of September 2023. On display are the works of Alexandra Constantinescu and Stefan Jammer. Alexandra's contribution to this project consists of three works, two of them advancing the artist's interest in ceramics.
"Quiet Cube" employs portraits made in faience, identical human body fragments placed ambiguously, in confinement or maybe orderly sheltered, between sculpture display plinths. The social conventions make people uniform and turn them into masses. Details are erased, and qualities and peculiarities are annihilated. Fragile bodies are locked, by successive actions, into inert blocks. Isolated, individuals become alienated, and, as a result of the loss of sensory capacities, there is a lack of reaction. Society becomes a dull conglomerate and a mechanism that sometimes slows down the development of innate faculties, thus forcing individuals to develop new skills.
Intrigued by the simplest question: "What is white?", Alexandra builds up the second ceramic work within the exhibition, "The Color of White", as an image-and-text installation. She is preoccupied with how things are perceived. Using tiles made from recycled white clay, the classic checkered pattern, and a substitute text, the work suggests realities that are hidden beneath the layer of immediate interpretation. It is known that in ceramics, to obtain some bright colors it is required to use high-risk substances. The artist declares as sufficient, creative, and safe the alternative formula of inferring optical black only by reading its name. At the heart of this project is the determination to pursue a sustainable practice within this field and to speak of a way in which designers and ceramics creators could manage the materials, techniques, and concepts to develop environmentally friendly objects.
Alexandra Constantinescu, an artist based in Cluj-Napoca, is working at the crossroads of visual art and design, with a focus on the making process and on the exploration, within the medium of ceramics, of those notes that are subdued. Her themes revolve around the perception of color and the use of text, in a manner that supplies non-visual meaning. Alexandra graduated in 2004 from the Sculpture Department of the University of Art and Design in Cluj-Napoca and received a Master's Degree in Sculpture in 2015 at the same university. The same year, during an international MA scholarship, she attended, one semester, the course Ceramics: Art and Function from The Fine Arts Faculty of the University of the Basque Country.
Contact
hangar.f@yahoo.com
Hangar F
12 Atelierului street
Alba Iulia
Romania