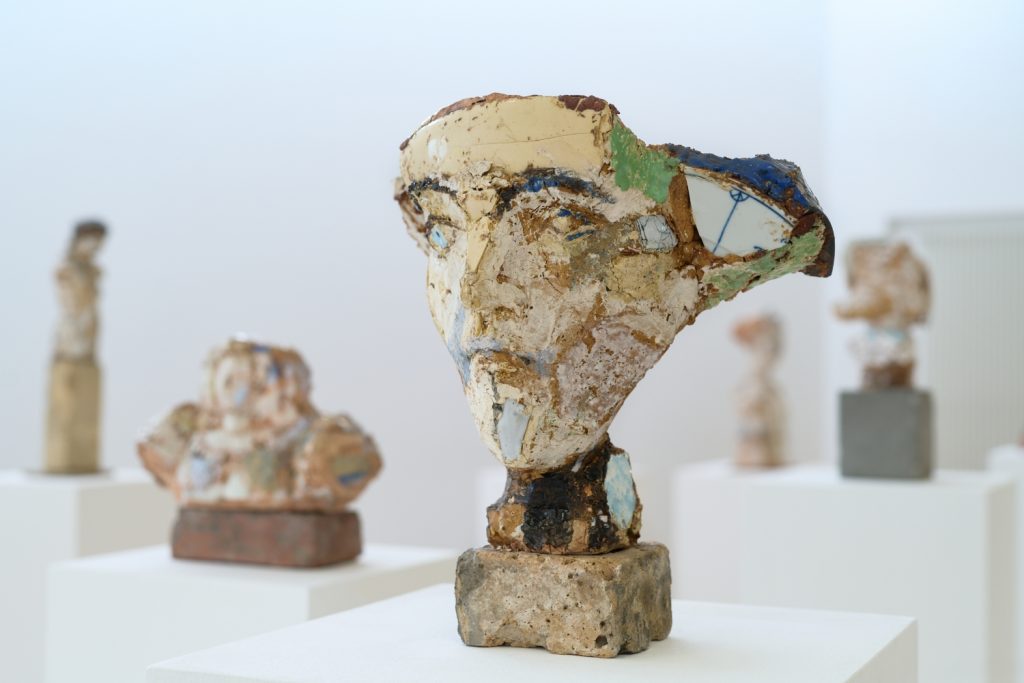 July 24, 2022 – February 26, 2023
As part of the Rhineland-Palatinate so called "Kultursommer" under this year's motto "Compass Europe: East Wind", the Ceramics Museum Westerwald is exhibiting works by the East German artist Gertraud Möhwald (1929 – 2002).
Möhwald was a pioneering artist of contemporary ceramics. She studied and taught for a long time at Burg Giebichenstein in Halle, which is one of the largest ceramic educational institutions in Germany.
The Bauhaus workshop and the subsequent teaching under Gerhard Marcks, as well as decisively Marguerite Friedlaender, shaped the Halle school in the first half of the 20th century. Gertraud Möhwald took up this key position after 1970. These two artists are to be regarded as innovators of ceramic education. Friedlaender set standards for industrial form design in ceramics. Möhwald must be considered the "Godmother" of figurative sculpture in contemporary ceramic art and shaped the present generation with her unorthodox approach.
In Gertraud Möhwald's monumental sculptures, as with many sculptors in the GDR, the human body was the focal point. Her apprenticeship in the ceramics department at Burg Giebichenstein focused on the craftsmanship and modular construction of the vessel. Möhwald first studied sculpture in Dresden and Halle and switched to ceramics after the birth of her children. While vessel ceramics were the focus of her interest in the beginning, she later turned to the human figure. Möhwald built her heads, torsos and hands from shards and other found objects. Her figures pose the universal questions of life and death, healing and destruction, past and memory. Thus, she suggests that it is not the perfectly formed but rather the becoming and fragile form that is her interest. She herself commented in 1999:
Contact
kontakt@keramikmuseum.de
Keramikmuseum Westerwald
Lindenstraße 13
56203 Höhr-Grenzhausen
Germany
Photos by Helge Articus