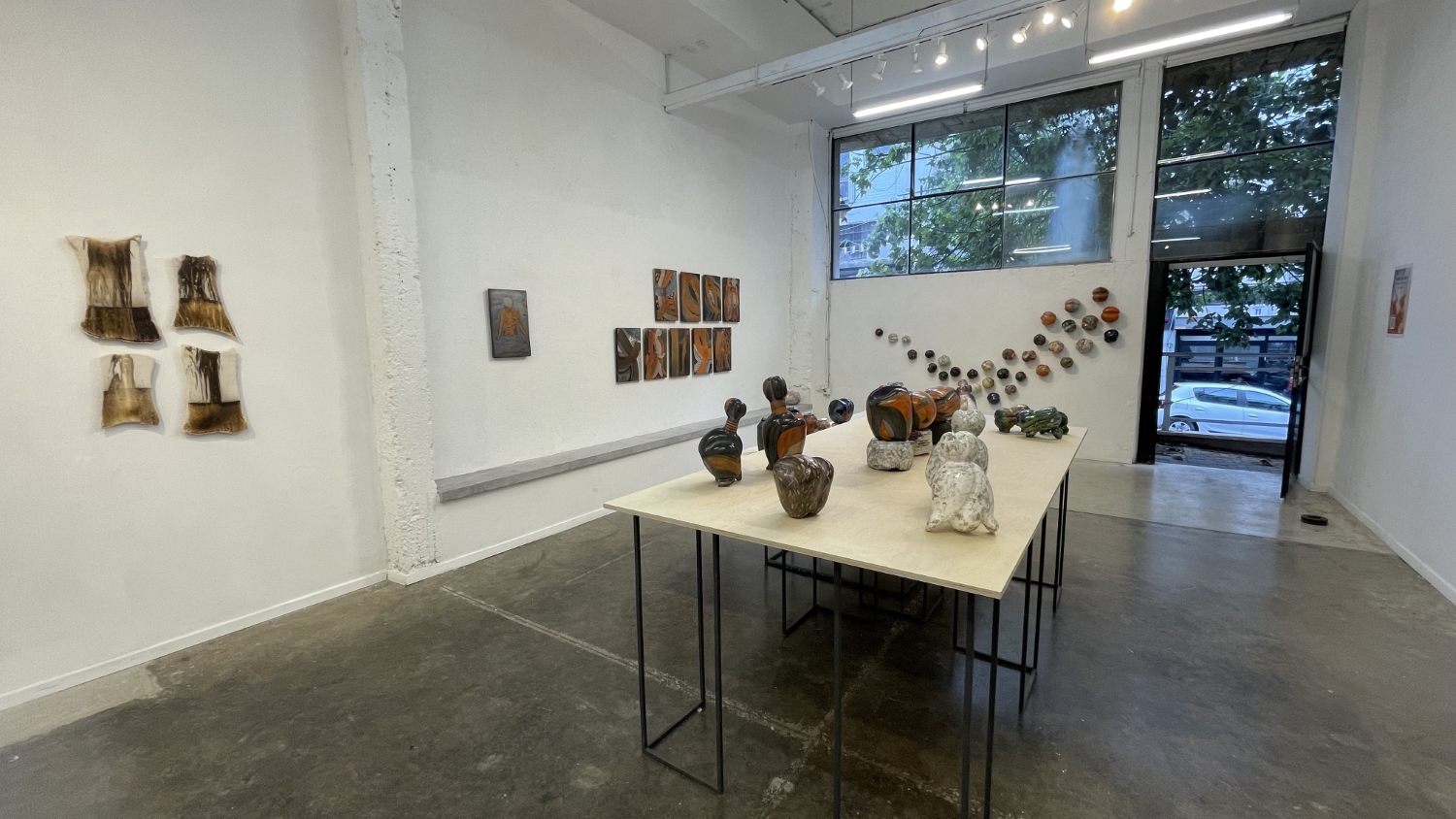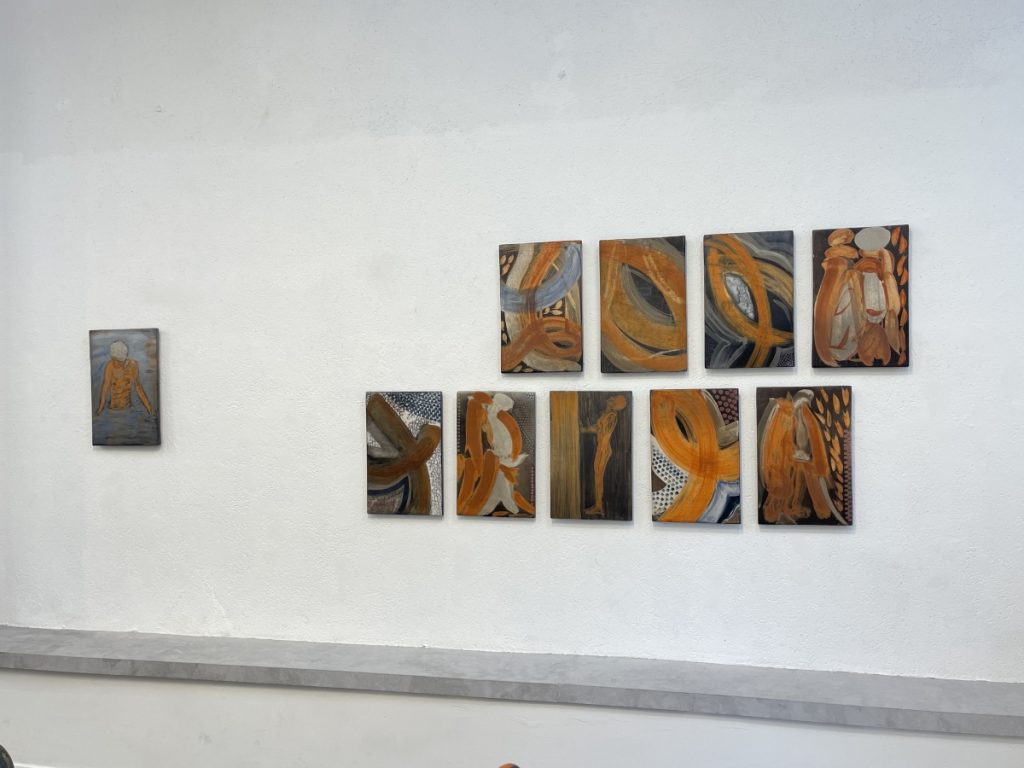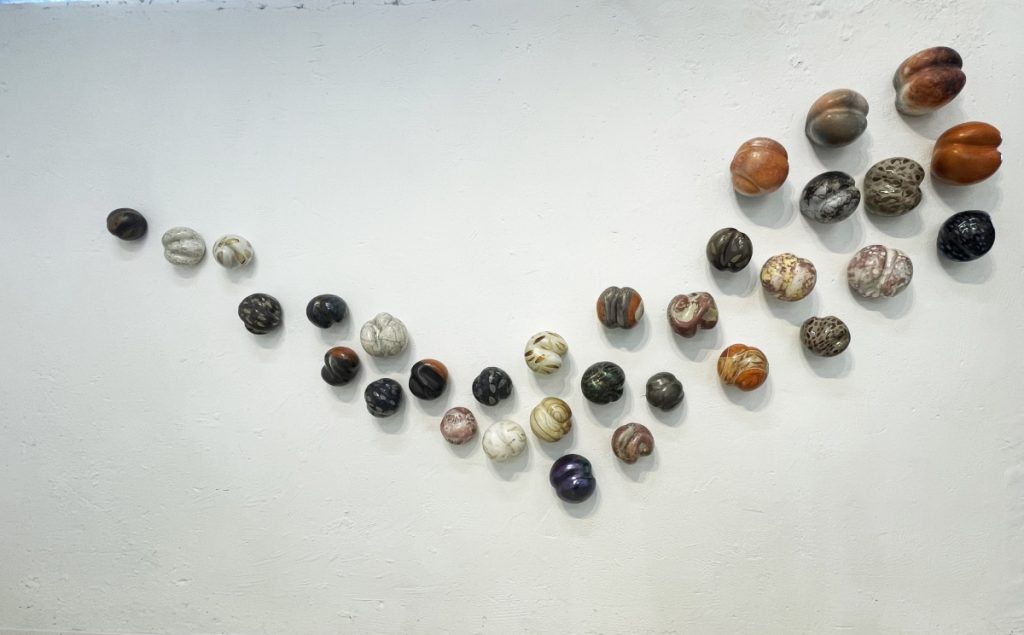 Shamai Sam Gibsh: Smoke, Fire, Clay is on view at B.Y5 Gallery, Tel Aviv
December 8-31, 2022
Curated by Nir Harmat
The exhibition 'Smoke, Fire, Clay', launches Shamai Gibsh's new book: Terra Sigillata, Smoke, Fire & Clay, in which he summarizes and details accessible and diverse techniques and processes for the benefit of other artists. The exhibition presents a discourse of material research and ceramic techniques, while challenging the limits of material and practice, aiming towards experimenting and discovering new surfaces and properties.
For over 20 years, Gibsh has researched and developed alternative firing techniques, while employing and adapting knowledge from the ancient world. He refers to Greek and Roman Terra Sigilata and its evolution into contemporary ceramics.
The idea of writing an instruction book with an objective of sharing and preserving the knowledge Gibsh had accumulated originated during the first COVID-19 lockdown, in March 2020; it took about two years to materialize. The book includes 12 chapters; an overview of Terra Sigillata, its origins, preparation and use; how to build a smoking kiln and a Raku kiln; covering techniques of Terra Sigillata layers, decoration and smoking; Sagar firing, smoking, pit, Raku, naked Raku, horsehair Raku and milk and egg firing. In addition, decoration and firing of luster glazes (Arabic luster) as well as pigment luster decoration.
Contact
caai@bezeqint.net
B.Y5 Gallery
Bar Yokhai St 5
Tel Aviv-Yafo, 6655622
Israel
Photos courtesy of the artist