Françoise Joris is a ceramic artist who lives in Tarcienne, Belgium. She received her diploma in ceramics from the Academy of Beaux Arts Charleroi, in 2003. Since then, her works have received numerous prizes and became part of international collections. Joris' works have been exhibited nationally and internationally at the International Ceramics Competition Mino (JP), Biennale de la céramique Andenne (BE), Keramikmuseum Westerwald (DE), Ceramica Multiplex Varazdin (CR), Terralha St. Quentin la Poterie (FR), Cluj Ceramics Biennale (RO), Biennale Internationale Vallauris (FR) and Taiwan Ceramics Biennale (TW), among others.
Visit Françoise Joris' website and Facebook page.
Featured work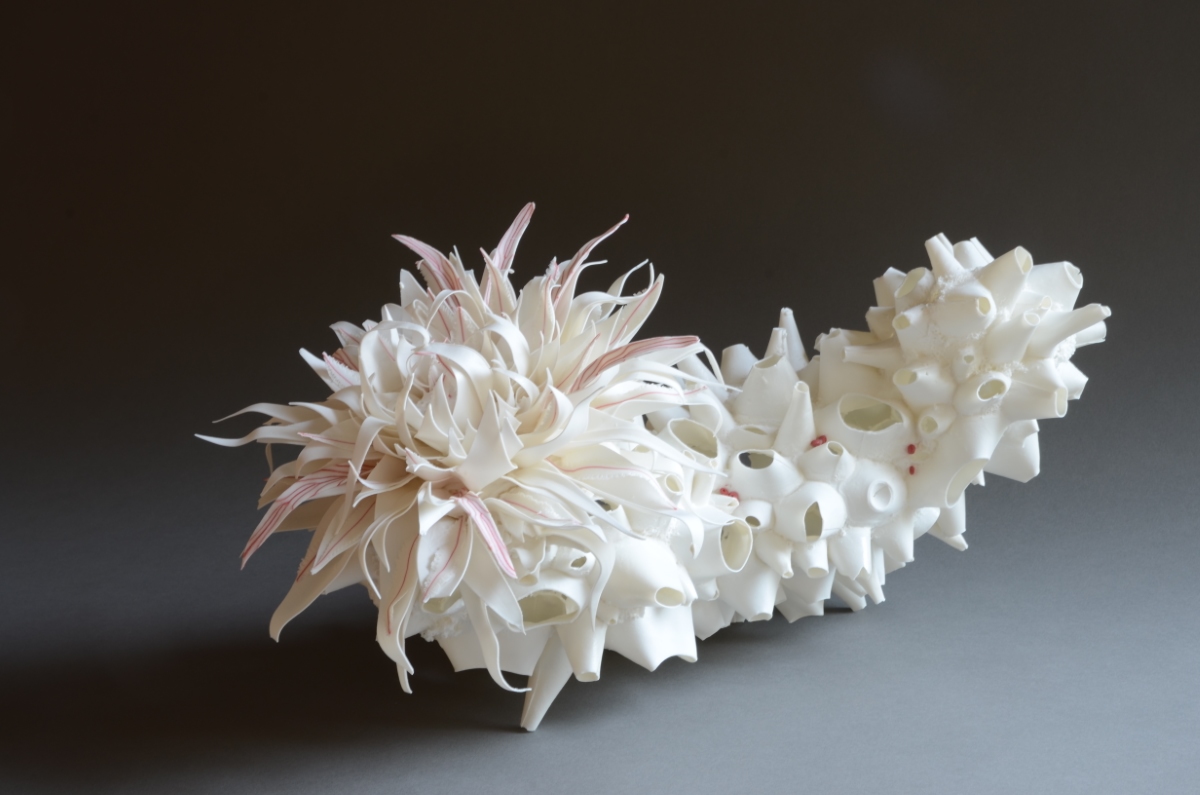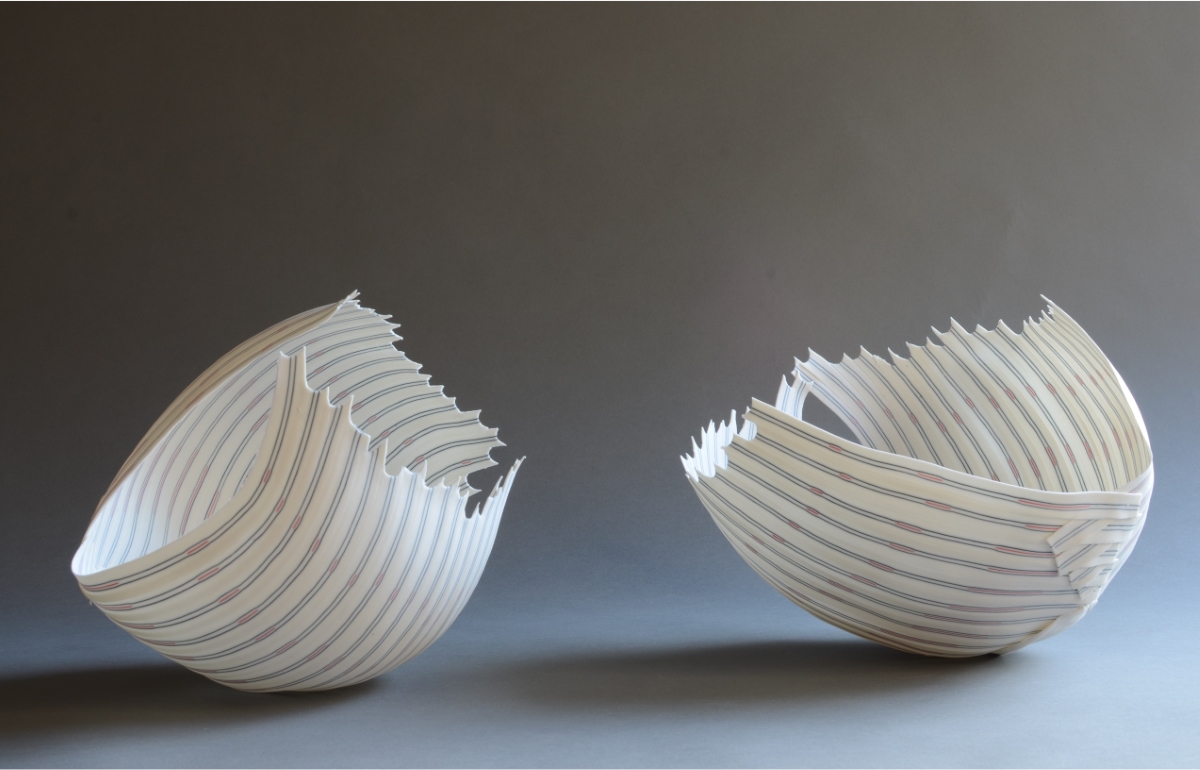 ---
I started working clay more than 20 years ago. Over time refining my expertise and looking for more finesse, I turned to porcelain.

For more than 10 years, I have been working on it for the sake of extreme finesse, seeking to make it translucent.

Coloring in the mass, a personal adaptation of Nerikomi technique, each new experience is an opportunity to express my vision of nature. My work is only an invention and interpretation of reality.

The addition of paper pulp and textile fibers gives the porcelain more body and great flexibility.

Burning in an electric oven at 1250 ° keeps the whiteness of the porcelain while giving it a remarkable translucency.

I shape and assemble fine porcelain ribbons in delicate shades to obtain light and ethereal structures.