Gregorio Peño Velasco is an artist who has a long family tradition that merges him with clay and its methods. Graduated in Fine Arts and Design in Artistic Ceramics in Madrid (2004-2007), he has obtained different scholarships and awards, including: Residency scholarship at New Taipei Yingge Ceramics Museum (Taiwan, 2017); Award from the Spanish Association of Art Critics (AICA, Spain) for the best work or group of works by a Spanish artist at ARCO Madrid 2015; Selected for the special exhibition "Hot Rookies" of the Gyenonggi International Ceramic Biennale (South Korea, 2013); Best Young Special Award at the XXII International Biennial of Contemporary Ceramics in Vallauris (France, 2012) among others.
Peño has participated in numerous individual and group exhibitions among which are: Galerie Nilsson et Chiglien (2013, 2018, 2022 Paris); Michel Soskine Inc. Gallery (2014, 2020, Madrid). His work is present in public collections at Barcelona Design Museum (Barcelona, Spain); New Taipei Yingge Ceramics Museum (Taipei, Taiwan); Icheon World Ceramic Center (Icheon, South Korea); Magnelli Museum (Vallauris, France); Albacete Museum (Spain) among others.
Visit Gregorio Peño's website and Instagram page.
Featured work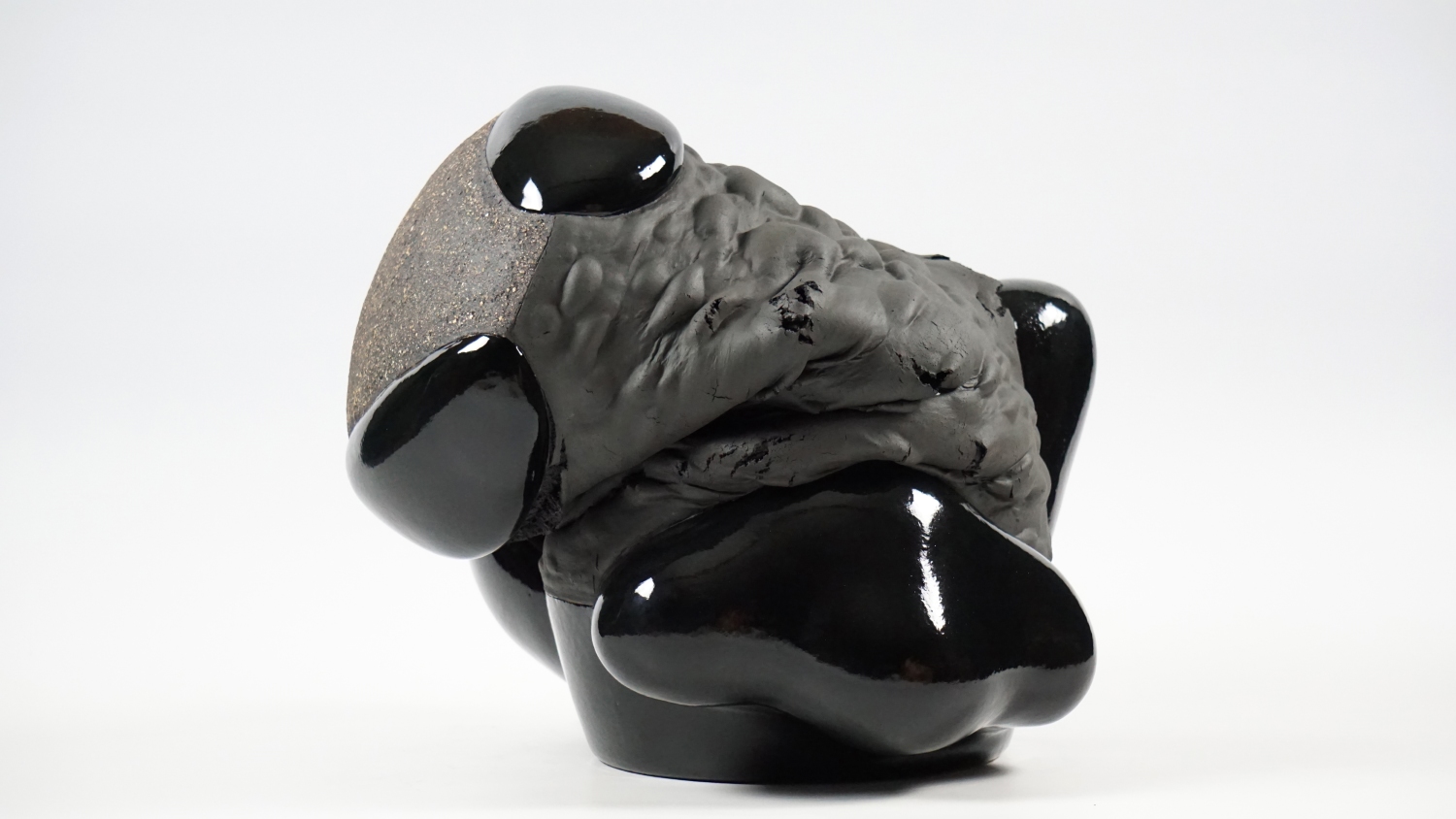 ---
All processes involved in ceramics from the collection of the earth, the preparation of the clay, the creation of the object up until it is put under fire, mark a timeline that is familiar to me. The transformation of the material is for me a conceptual dictionary which defines an artistic routine aside of the one set by schools and other groups.

There exists a common gesture in all my objectual investigation, a gesture that is not simply a measurement between what is human and what is an object, but an assemblage, a crossroads with no dividing lines between practice and theory or craftsman and artist. Matter is conceived as an element of deepening and development.