Austrian artist Helene Kirchmair started her ceramic career at the age of 30 after she had some working experiences with different potters in Scotland. To learn more about ceramics she moved to Germany, where she attended the College for technical ceramics and ceramic design in Höhr-Grenzhausen. In parallel, she completed 2 semesters of guest study at the Institut für künstlerische Keramik und Glas, Koblenz.
Her work has been exhibited in multiple group shows and biennials, including: CICA 2020 (Museu de Ceramica, L'Alcora, ES), European Ceramic Context 2018 (Bornholm, DK), BICMA Biennal de Cerámica 2018 (Marratxi, ES), XIII Bienal internacional de Cerámica de Manises 2017 (ES).
Kirchmair received awards at prestigious competitions such as 59th Premio Faenza (IT) Artist under 40 and 2016 Biennale Internationale de Vallauris (FR) Artist under 35. Her work is part of the collections of Musee Magnelli (FR), Museo Internazionale delle Ceramiche in Faenza (IT), Manises Ceramics Museum (ES), Tiroler Volkskunstmuseum (AT), Kammerhofmuseum Gmunden (AT), and private collections.
Visit Helene Kirchmair's website and Instagram page.
Featured work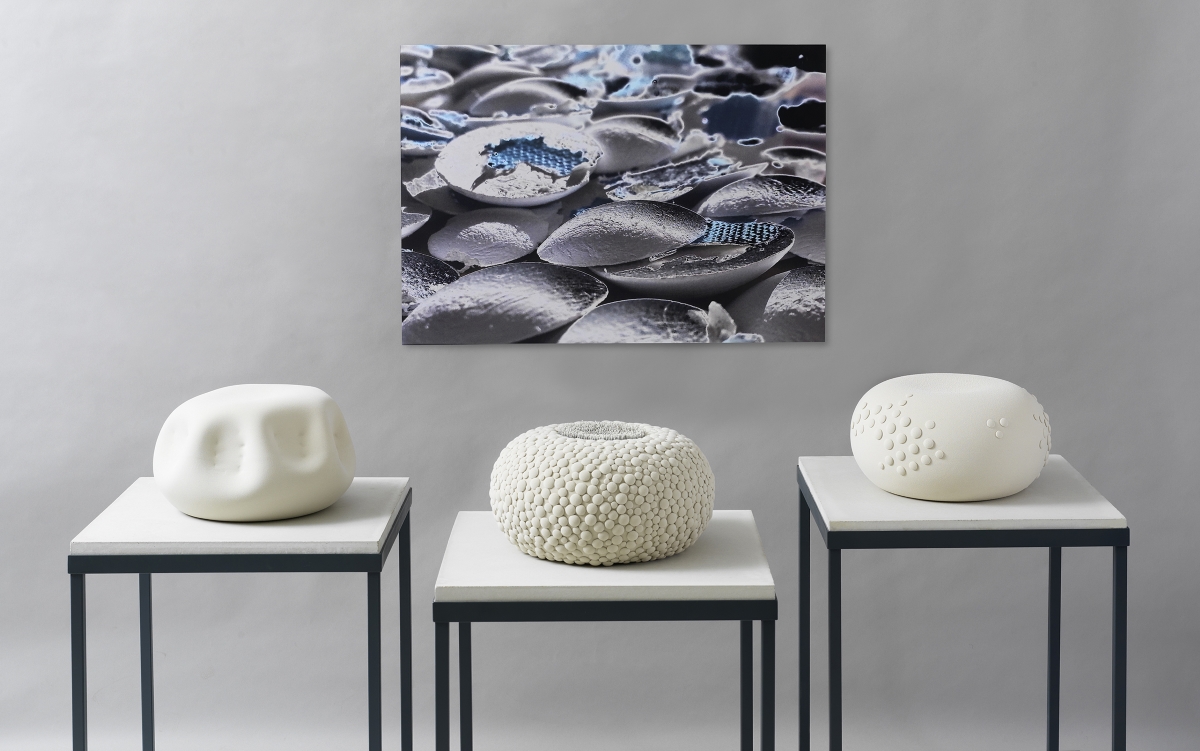 ---
On the one hand, Helene Kirchmair places her focus on the interplay between form and surface, and the other hand, on the plastic implementation of conceptual discussions. She integrates mixed media, ready-mades, and found objects with ceramics, which always remains the predominant and preferred material. Often graphic works – like drawings, photographs, or etchings – complete the ceramic objects.