Hsin-Yi Huang is an artist born in Taiwan. Her first memory of clay was when she was five, playing on the unpaved road by her home after rain. She remembers throwing mud on the wall and watching it slide down. The tactile sensation of the wet clay left a profound impression on her.
Huang received her M.S. degree in nursing from the University of Wisconsin-Madison in 1991. She has lived in Oregon for 23 years and works with clay full-time. Huang creates clay sculptures using nature as a common visual language to articulate her thoughts and comments on her daily life.
Huang is a member of the Oregon Potters Association. She had won the Best of Show twice in past OPA annual Showcases. Her work is part of the permanent collection in Portland, Oregon, and Seattle, Washington, funded through the Percent for Art Program. She has exhibited nationally and internationally. She has also created public art on permanent display at the Asian & Pacific Cultural Center at Oregon State University.
Visit Hsin-Yi Huang's website and Instagram page.
Featured work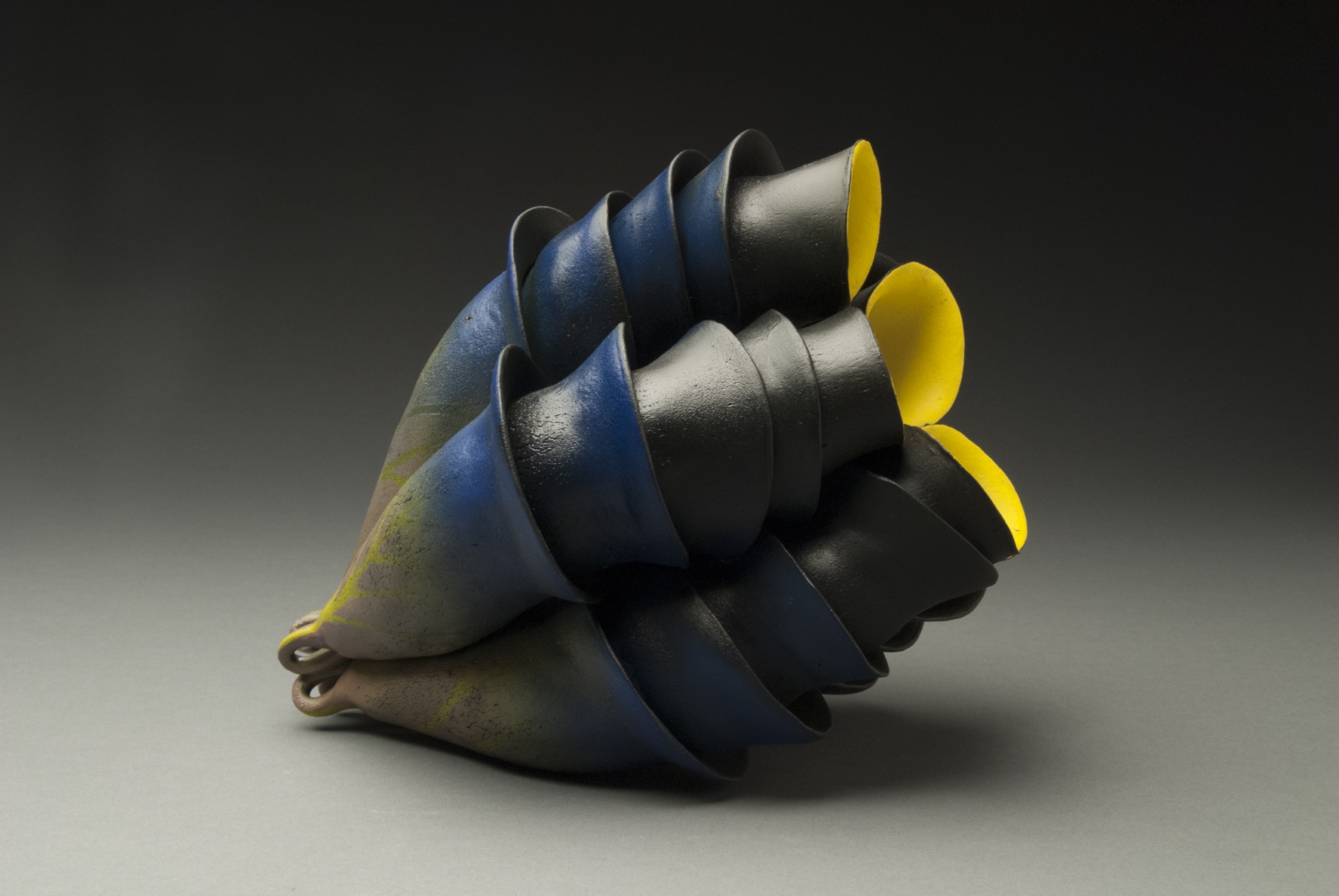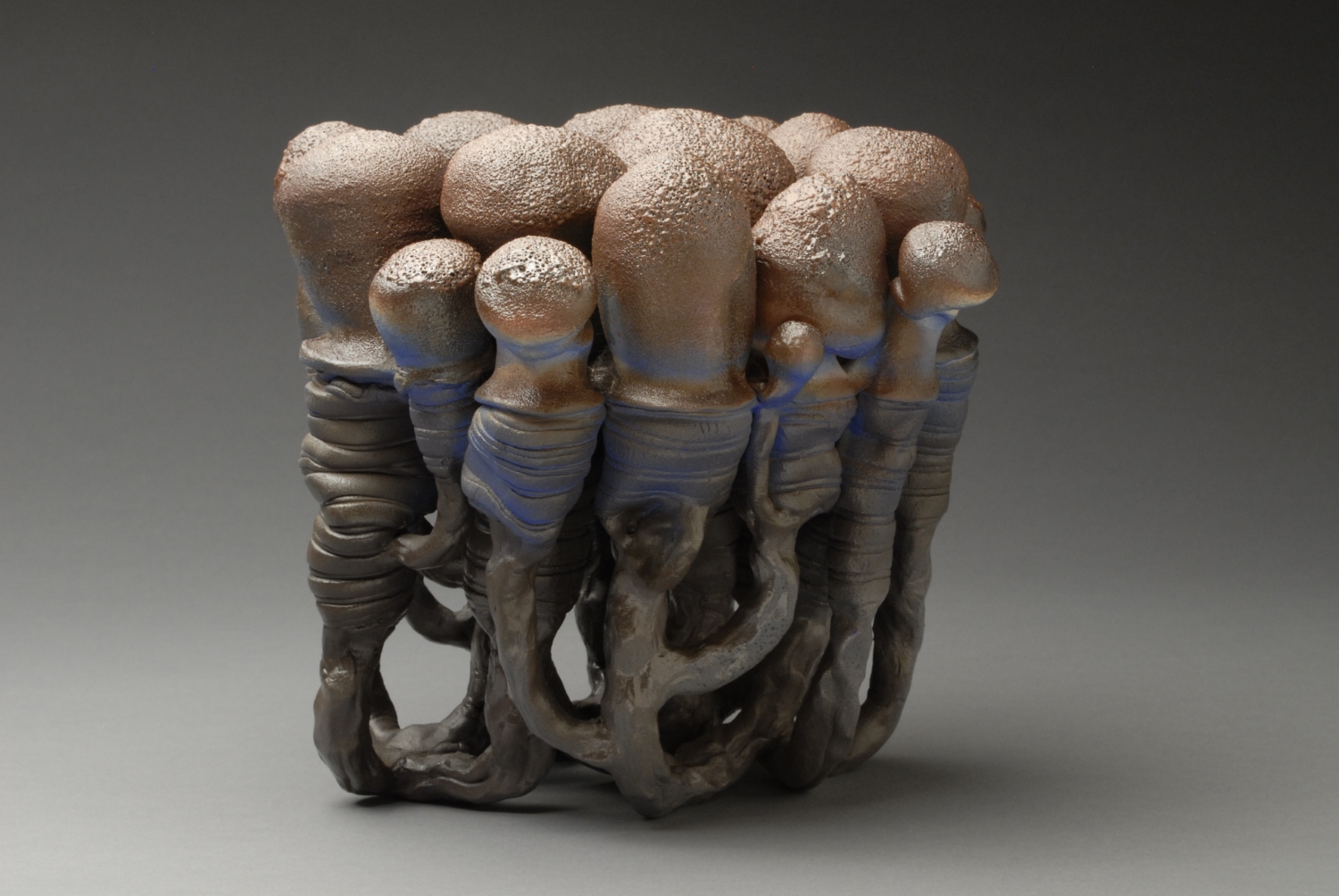 ---
My work is motivated by the need for self-examination. It is a tool I use to visually express my encounters with people and the events around me. I draw my references from nature, for example, plants, animals, and human anatomy. I am attracted to the commonality of their structures and the strength and fragility they represent.

My preferred medium is porcelain. I love the smoothness of porcelain and how glaze colors respond to it. I use various techniques when constructing each piece, including wheel-throwing, altering the resulting form, and hand-building. I use multiple tools to achieve the results – hand tools, rolling pins, extruders, clay, and plaster molds. Regarding glazing, I prefer a non-shiny surface, so I mostly use stains and colored slips. One of my favorite stains is black copper oxide. When I apply it onto the surface and then wipe it away, leaving it only in the recessed area, the fired result is that it accentuates the design even with layers of slips over it. I often spray my glazing material to achieve a smooth and even surface. I also found that I can achieve the look of translucency by spraying many thin layers of slips. I fired in all ranges of temperature and atmosphere.

My work reflects my own life experiences and development as a human being. In the process of finding ways to articulate my inner thoughts, I learned the truth about myself.