Isabelle Mackay-Sim is an emerging Australian ceramic artist and 2018 graduate from the Australian National University Ceramics Department. Her graduate work won her First Class Honours and several University Awards. Raised in the suburbs of Canberra, Mackay-Sim first came to ceramics through after-school art classes, which taught her to love the physicality and immediacy of the ceramic medium. Since graduating she has participated in numerous exhibitions and residencies in Australia and Internationally. In 2019, Mackay-Sim's work was included in the online exhibition for the Gyeonggi International Korean Ceramics Biennale, and she went on to receive the Talente Award from the Munich International Craft Fair in 2020.
Visit Isabelle Mackay-Sim's website and Instagram profile.
Featured work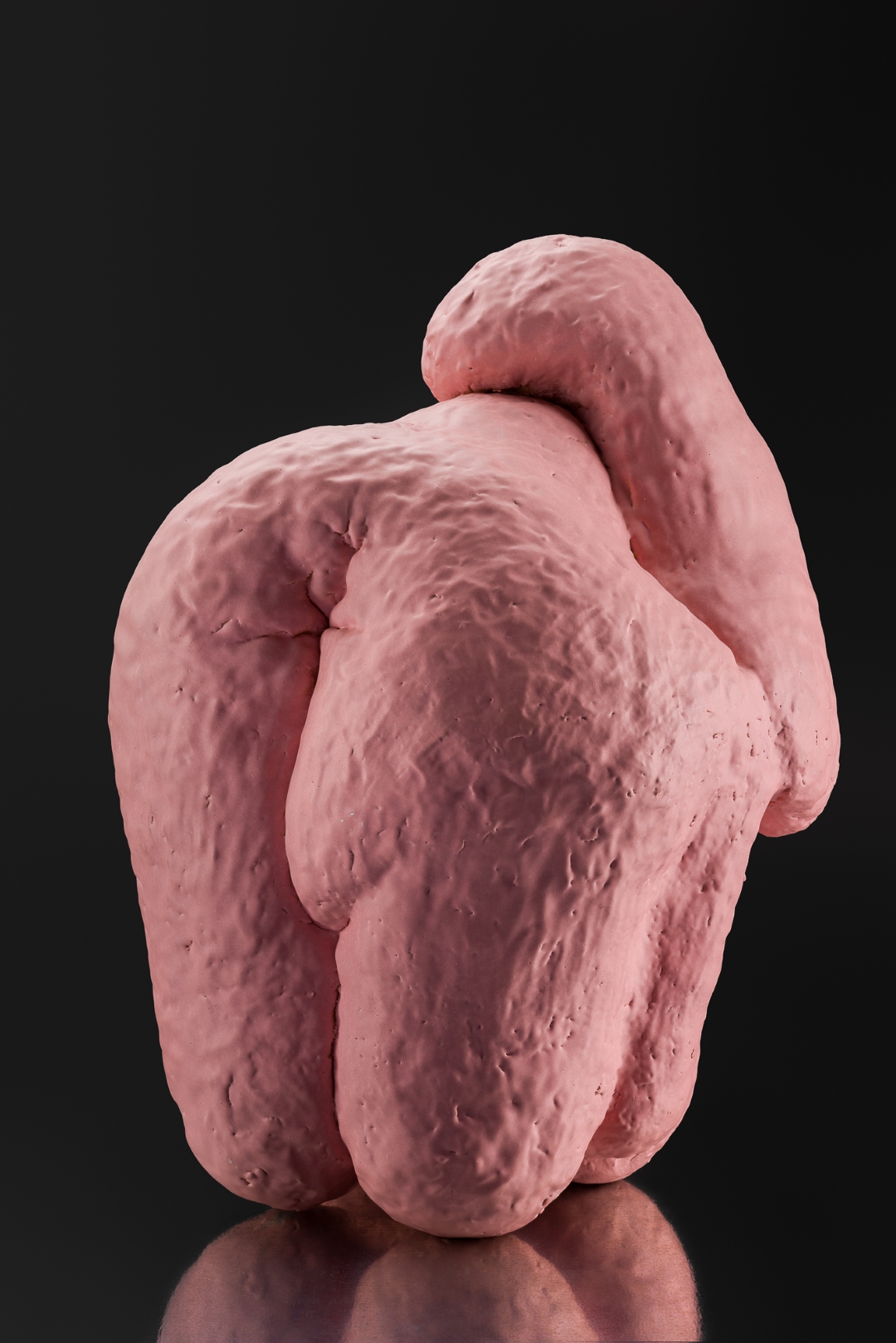 ---
Isabelle Mackay-Sim's sculptural ceramic practice centres around a passion for exploring intersectional feminist issues, featuring the body as a pivotal motif. The figure is employed in her work as a tool for communicating emotion and vulnerability. She works on a body scale to encourage a personal connection and a feeling of peership between viewer and object. Mackay-Sim uses coiling and pinching to build these forms, and takes advantage of the hollow structure to push the clay inwards and outwards, leaving the tangible impression of her own body upon the clay.
The flesh-like quality of clay is a key element in Mackay-Sim's work, as the artist seeks to encourage a suspension of disbelief that the hard ceramic might feel soft and skinlike to the touch. The visceral forms of her work create an uneasy juxtaposition with the glazes, which recall confectionary.