Julia Morlot is a an artist who lives and works in Burgundy, France. A graduate of the École des Beaux-Arts in Bourges (France), her installations and sculptures have been exhibited in France and abroad. She regularly works with other artists, as well as theatre and opera producers, and organizes workshops for a variety of audiences.
Cameos, lace, feathers, fur. Julia Morlot's work is born from a desire to revalue and redirect ancient creative techniques and objects taken from popular folklore. The slow and complex transformation of raw material produces sculptures and installations with a strong narrative dimension. They often echo the specific history of a place, reenacting collective memory. Bodies figure prominently in her work, whether animal, human, vegetable, hybrid and organic, in relief or in hollow, often captured in a movement oscillating between appearance and disappearance. Julia Morlot's universe is seductive yet worrying. Text by Florence Andoka
Visit Julia Morlot's website and Instagram page.
Featured work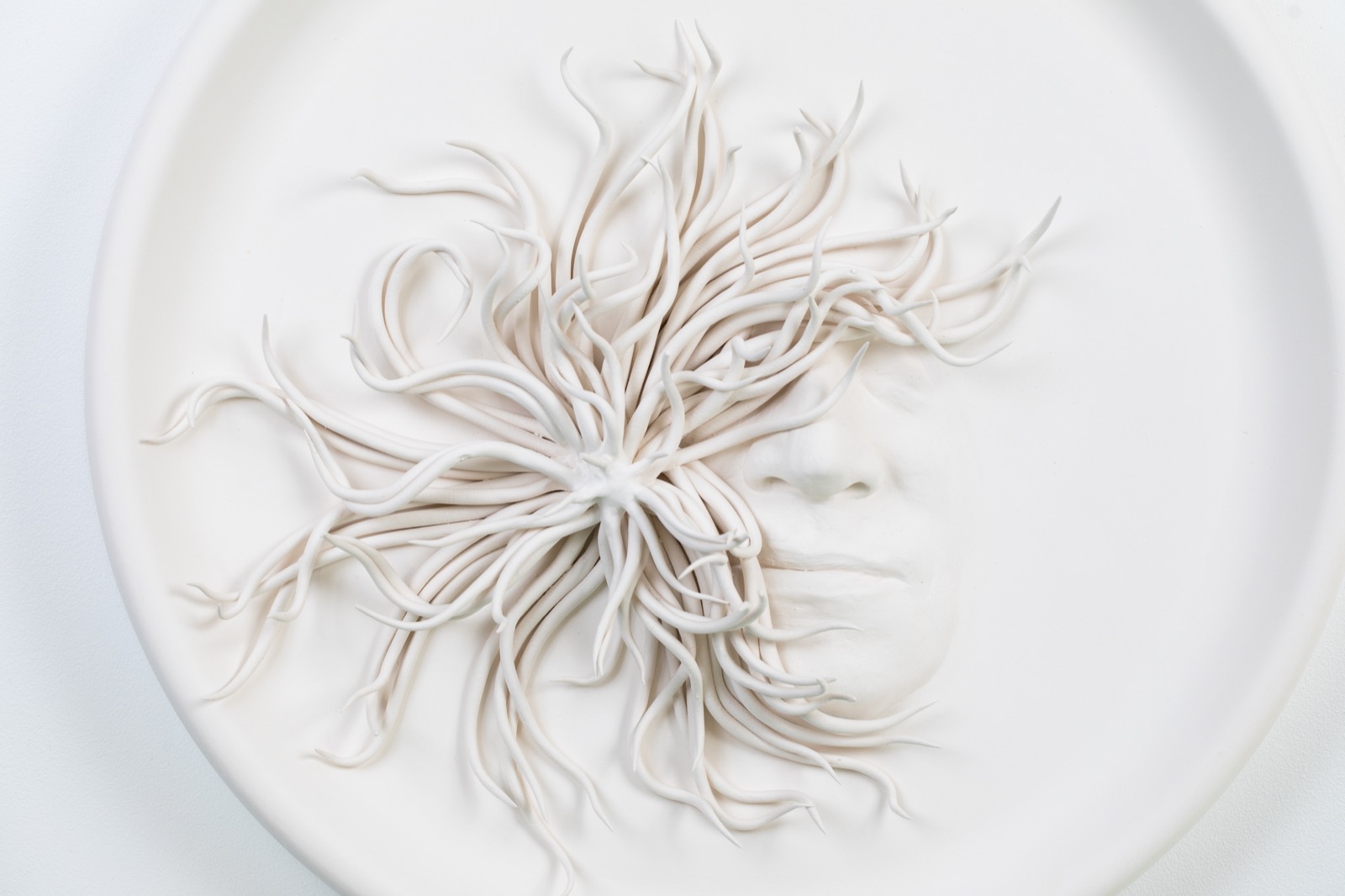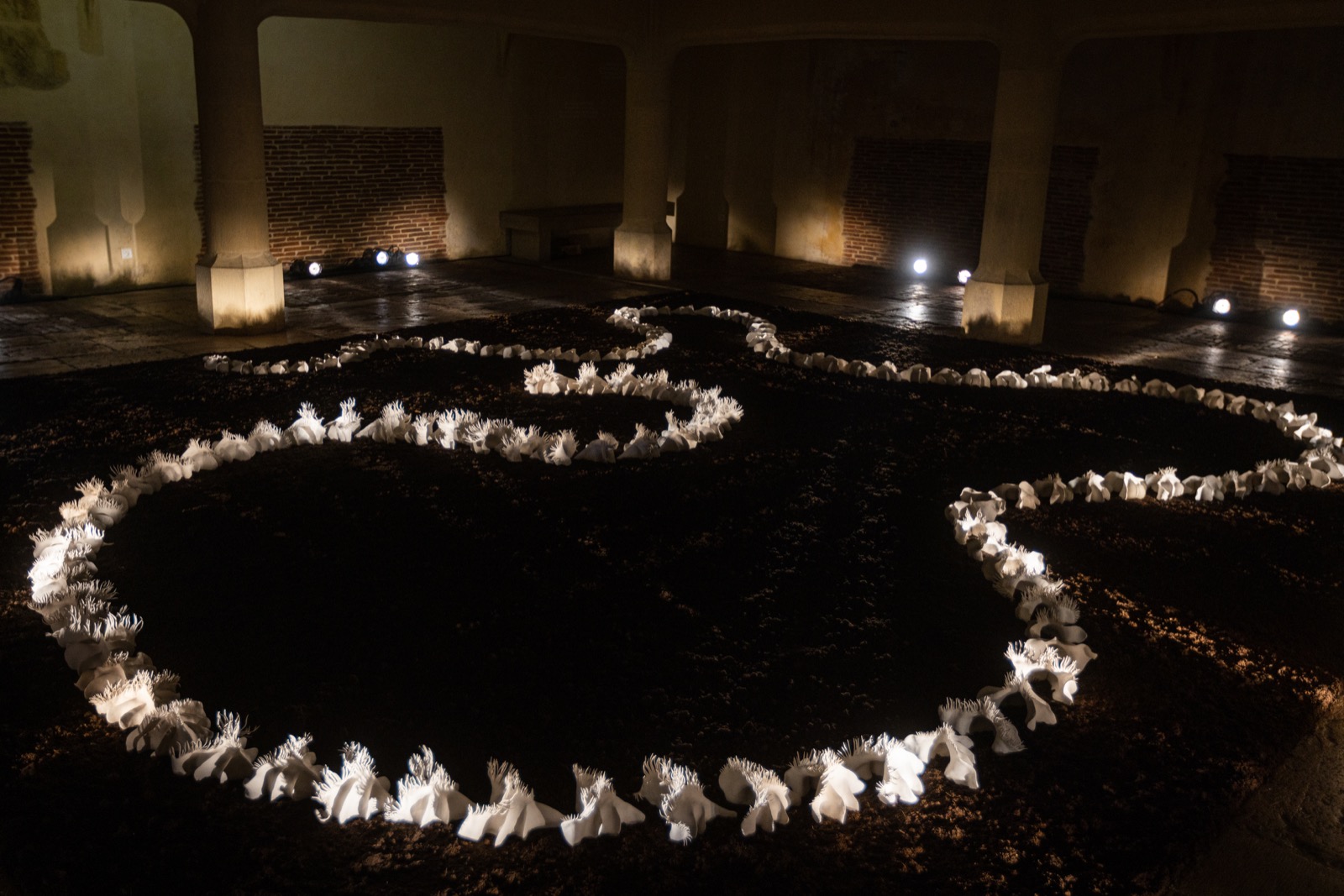 ---
An Overflowing Imagination
Julia Morlot's sculptures and installations are produced by the slow and complex transformation of the raw materials she uses, and nourished by myths, legends, ancient practices and traditions. Her art embraces our era while remaining out of conceptual art. The sensitive order is at work here thus generating ambiguity — what could be more difficult to understand than an emotion? The sculpture have an impact on the viewer, it moves her/him, the viewer reacts to it, associates, remembers, now s/he is contaminated too, and starts inventing; reconnecting with his/her fertile nature. The artist deploys a creative force, a dynamic that is specific to the living and that is capable of animating the inert and making it abundant. The work, utterly achieve, contains a power that is at once sensual and frightening, terrifying and sublime, for it exceeds everything and blows away everything. Everything is possible — this is what Julia Morlot's art is telling us. Clay can be shaped at leisure and become lighter, give the illusion it is water, imitate the body of the living, represent its vulnerability just as its overflow. The body is central, be it animal, human, vegetable, or a hybrid of all of these, be it in relief or in hollow. It is often captured in a back-and-forth movement between appearance and disappearance. This universe breathes new life into the notion of Baroque. Everything is white, coming out of the walls, springing up from the ground. Here everything is growing and proliferating, we are constantly sent back to our own vitality, to its dlaws, to our inescapable limitations. Everything is played out on either side of the porous borders between one form and another, one material and another, appearance and disappearance, humans and beasts, the living and the dead, the visible and the invisible. Here, everything is suspended. There is a delicious tension within the revelation of a life at work that is at once shimmering and brutal.

Florence Andoka