Born in 1978, Juliette Clovis is a french visual artist living in the southwest of France. After studying Law and History of Art at L'Ecole du Louvre, she worked in communication for two years. In 2004, she left her job, passed a professional degree in graphism design at L'Ecole des Gobelins and then decided to dedicate herself to her art. Her work is now exhibited all over the world, notably during curated exhibitions such as recently the exhibitions "Kleureyck; Van Eyck's Colors in Design" at the Design Museum Gent in 2021; "Colors, etc. » at the Tripostal museum de Lille in 2020; « Magie Noire » at the Four des Casseaux museum in Limoges in 2020; « Gaïa reborn » at the Urban Nation Museum in Berlin in 2019; at the Biennal Revelation in Le Grand Palais in Paris in 2019 or even the Biennal Fahrenheit at the American Museum of Ceramic Art of California in 2018.
Visit Juliette Clovis' website and Instagram page.
Featured work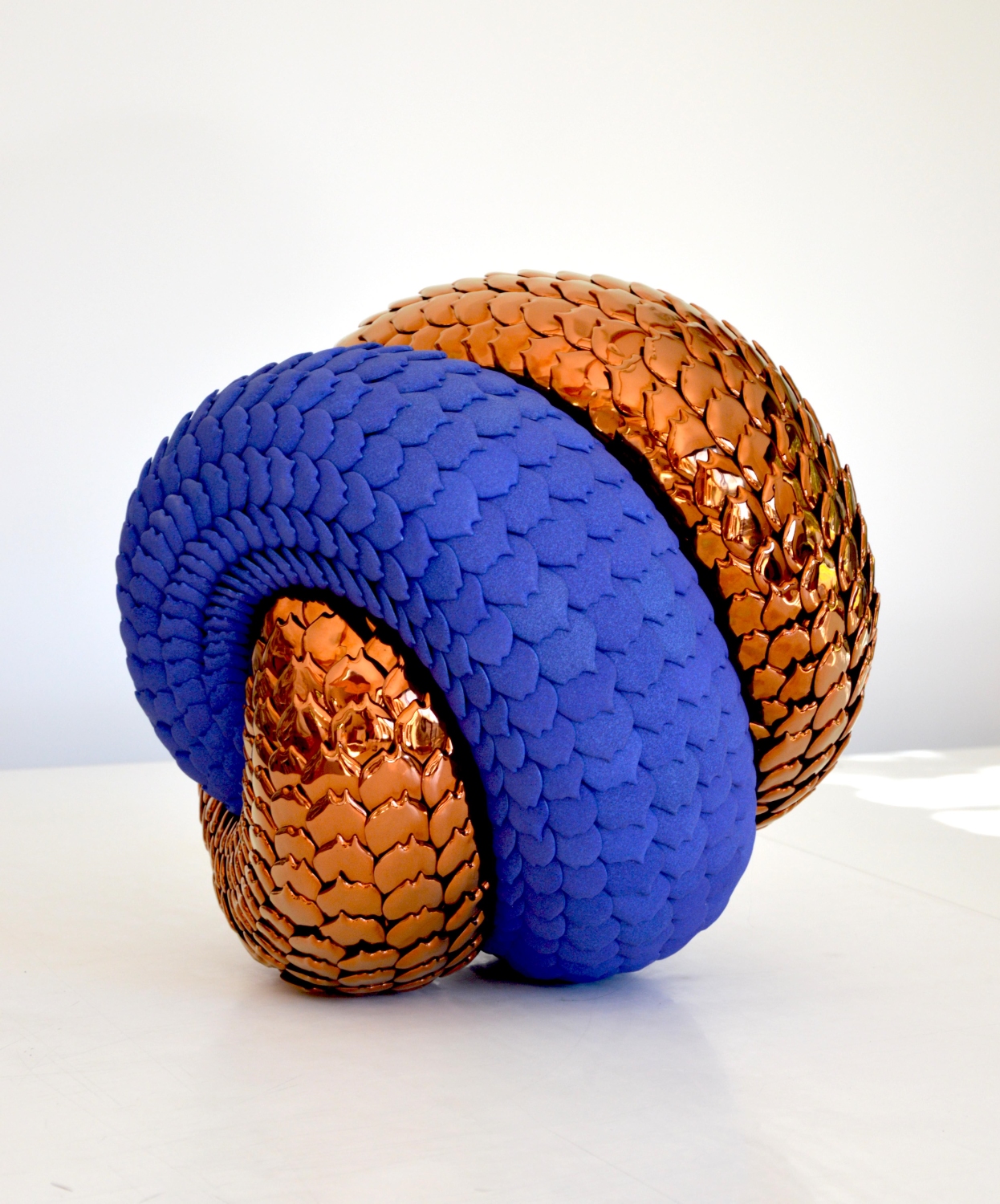 ---
Juliette's work explores two main lines: first, the idea of the cycle of life which is incessant and universal, and second, the perpetual search for a balance born from contrasts and oppositions. As a multi-disciplinary artist, technical proficiency has always been central to her work. Juliette is among this new category of contemporary artists who borrow craftmanship's gestures and excellence, adding their artistic vision, and carrying it into contemporary art. Her current production develops mainly around sculpture with her favorite medium: porcelain.

In her recent work, the artist explores the ambivalence of the human being in his relationship with the nature that surrounds him. Conjugating ambiguity and employing metaphors, her work wobbles between a prophetic picture announcing the birth of a new living being, a human body with a half-animal half-vegetable face; and the onset of death caused by a hungry nature wanting to take back its rights. The artist uses symbols such as snakes, butterflies, chrysanthemums, vanitas, and eggs, classical symbols often used in art history, but also chosen for representing both life and death or the idea of the cycle of life. Mostly inspired by the Baroque spirit, the artist likes mixing various references; trying to make a harmonious world out of contrasts and differences.