Kanjiro Moriyama is a ceramic artist born in 1984 in Koishiwara, Fukuoka Prefecture, Japan. He studied and graduated from Saga University in 2007, and continues to live and work in Koishiwara. In 2007, Moriyama received the Grand Prize at the Asahi Ceramics Exhibition (the youngest Grand Prize winner ever at the age of 23), and has also received the Grand Prize at the TOBI Ceramic Art Exhibition in 2016. He was selected twice for the Kikuchi Ceramics Biennale in 2013 and 2019, and also received an Award of Excellence in 2019. Kanjiro Moriyama's works are part of over 7 international museums including the Victoria & Albert Museum, the Museum of Fine Arts Houston and the Asian Art Museum San Francisco, among others.
Moriyama has debuted from and is represented internationally by A Lighthouse called Kanata in Tokyo, Japan, where he held his 4th solo exhibition in 2020.
Artist profile created with the participation of A Lighthouse called Kanata, Tokyo.
Featured work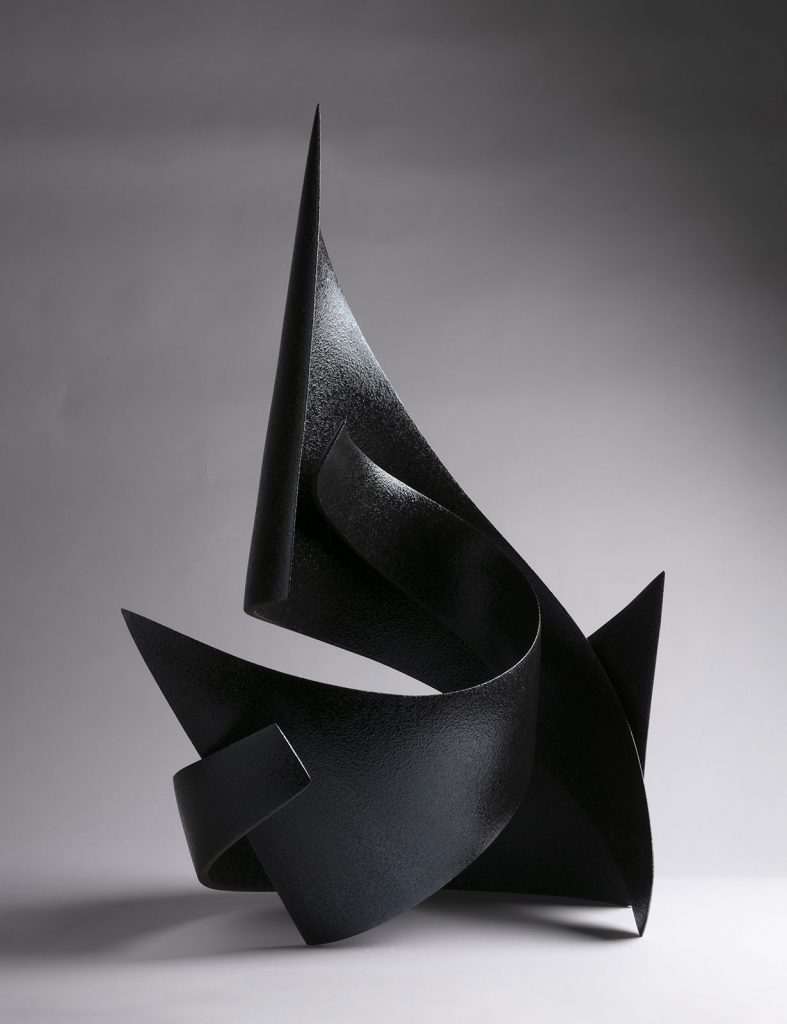 ---
Moriyama is only 37 years old, yet is one of the forerunners of a new generation of emerging artists. By throwing large, cylindrical pots and cutting them while still wet, Moriyama has devised a method of attaching separately thrown forms together to create an intriguing, unique whole.

What is important to note, however, is that his silhouettes are impossible to form by hand-building, and his loops, lines and curves can only be realised by the wheel. After cutting and glazing, the respective pieces are bisque-fired, and then an initial main firing takes place at a temperature of 1250 degrees Celsius within a gas kiln. It is only at the next and final main firing wherein the individual parts are attached with glaze and fired/fused together – an intricate, complex and extremely difficult process.

Yet technique and material are only means to an end, and both thrown clay and fire are consciously chosen by Moriyama to conjure and realise a beauty that not only lies within, but can only be realised by the selection of clay, wheel and fire.