Neil Forrest is an internationally exhibiting ceramic artist and former professor at NSCAD University in Nova Scotia and the Oslo National Academy of the Arts (KHIO) in Norway.
Forrest recently completed a multi-year research grant titled Porøs in conjunction with The Oslo National Academy of the Arts. The project originated in how porosity mechanics work as expressive instrument instead of defect, and finds a phenomenological approach. Formatted as an architectural datum, it activates ceramic cisterns and objects into which liquid is pumped, filtered and revealed. The installation follows the tradition of grottos, inspired by Bernard Palissy's grotto for Catherine de' Medici in Tuileries…his emulation of Eden.
As artist and educator, Neil Forrest has collaborated with architects, artists, engineers and research institutions. Forrest has discussed his ideas for a new class of architectural ceramics internationally, participated in architectural competition proposals, and his ceramics have been published in books, craft magazines and architectural journals. As artist and educator, Forrest has presented at conferences in Korea, Scandinavia, Scotland, The Netherlands, Hong Kong, Canada and the United States. Exhibitions include Overthrown at the Denver Art Museum, the Cheongju Biennale in Korea and The Washingtonian Service in Washington D.C.
Forrest has participated in a number of international residencies and has received artists' grants from The Norwegian Artistic Research Council and The Canada Council including two Established Artist's Grants and numerous travel and presentation grants from Arts Nova Scotia. Forrest received his MFA from Alfred University in New York, his BFA from Cranbrook Academy of Art in Michigan and diploma from Sheridan College in Ontario.
Visit Neil Forrest's website and Instagram page.
If you'd like to learn more about Neil Forrest's work, watch his videos on Vimeo (log-in required) and view this recording of his lecture at the Living Architectural Systems Group Symposium, Toronto, OCAD, 2019.
Featured work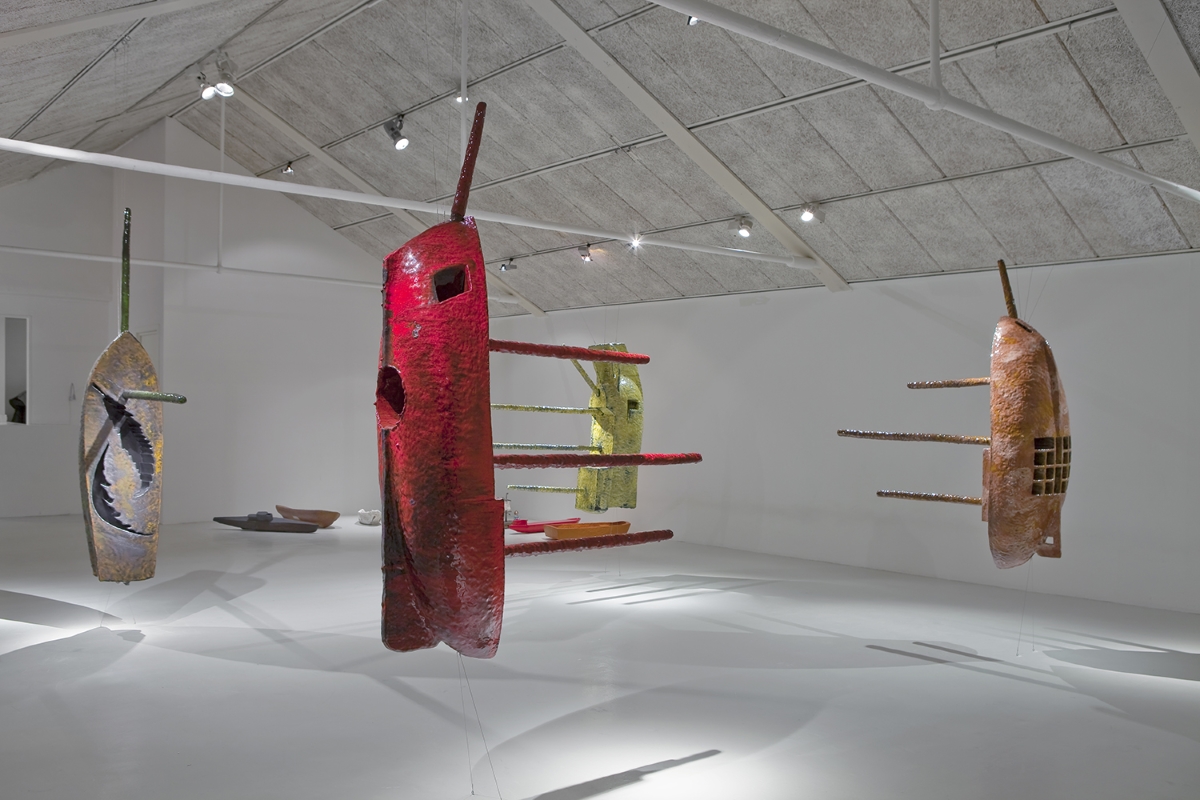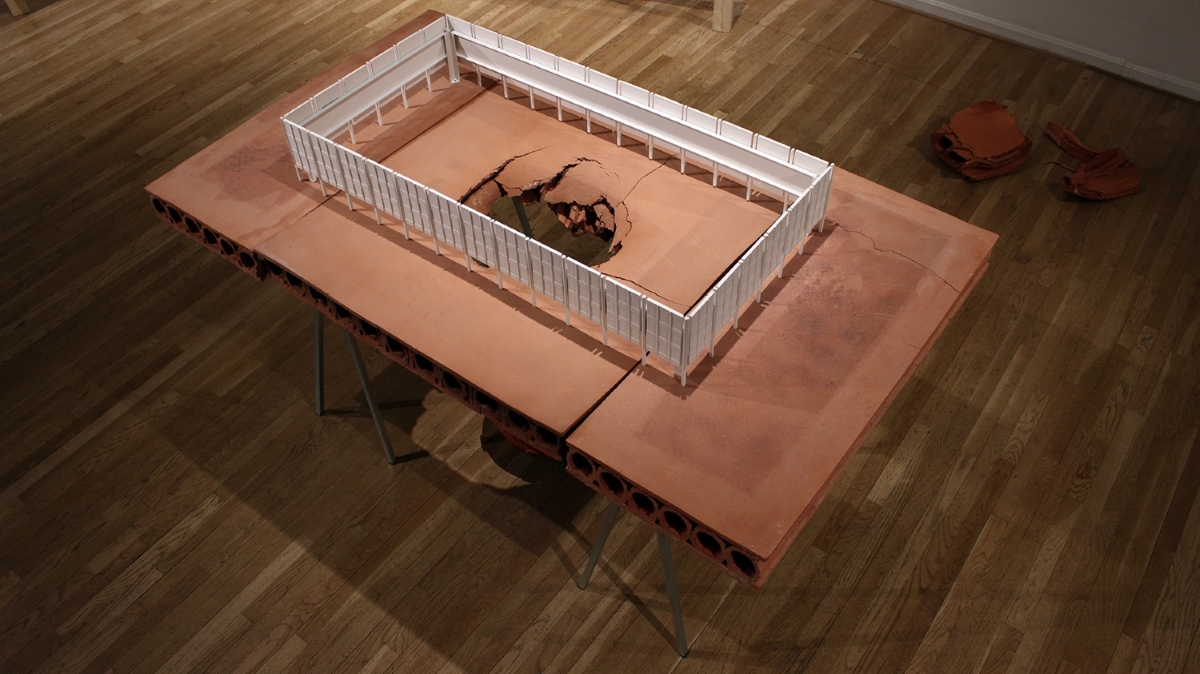 ---
I vividly recall the first collaborative project of my young life – it was a paper panorama wrapping around two walls of my grade one classroom. I recall nothing else about that year, but this wax crayon adventure proved an ample memory and my introduction to the power of visualizing.

My studio works from the late '90's are in step with an architecture movement that re-examines ornament, and so I created large assemblages that colonize built spaces. These micro- and macro-structures offered architectonic strategies of aggregation that extend the reach of ceramics as nomadic matrixes for post-modern space. The polymorphic forms intend an instinctual counterpoint within architecture – a biological animus, such as Hiving Mesh, which originates in the study of abscessed cones from a conifer tree. The face of this suspended ornament is like a cut…a hive sliced, and very much a debt to E.O. Wilson and his investigation of social insects. This begins a period of study of post-modern architecture and finding ways in which ceramics could function as a rhizome…variegated volumes but commanding a more porous type of synthetic landscape.

It has taken several decades to return to the act of narrating, though the intervening experiments and objects undertaken in ceramics have taken me on an exhilarating ride and meeting wonderful colleagues. I've always placed a premium on corporeality and materiality, and the newer installations still work from an architectural premise, but now using archetypes and models to explore historical events, especially relationships where modernity and national identity conflict. Each project is increasingly dictated by the most compelling bits of my initial research.

As a member of the collaborative OortCloudX, I regularly work with long-time associate John Roloff to find vestiges of modernist thought represented in architectural form, in which we problematize and portray in archeological (and often catastrophic) narratives. We take our approach very seriously, but we don't neglect the ironic, the mystical and the unexplainable either, which we tether to our penchant for a narrow slice of classic pop culture.

Neil Forrest, 2022