Patty Wouters is a ceramic artist living in the Flanders region of Belgium. She studied graphics and ceramics at art schools in Antwerp and Hasselt (Belgium) and Wolverhampton University in the UK. She participated in numerous ceramic workshops with well-known ceramists like Takeshi Yasuda, Antonia Salmon, David Miller, Dave Roberts, Sasha Wardell, Steve Mattison, Peter Lane, and many others.
In 1987 she set up the Art Education Institute "Atelier Cirkel", where she organized workshops and master classes in ceramics and other art disciplines.
Patty Wouters was invited for lectures, demonstrations, and ceramic symposia in Belgium, Holland, France, Italy, Japan, South Korea, Italy, Australia, and the United States. She was an invited professor at EWHA-University and Hanyang University in Seoul and worked as a professor at Keimyung University in Daegu, South Korea. Her work has been exhibited in multiple national and international exhibitions. She is a member of the International Academy of Ceramics (AIC-IAC) and Design Flanders.
Visit Patty Wouters' website.
Featured work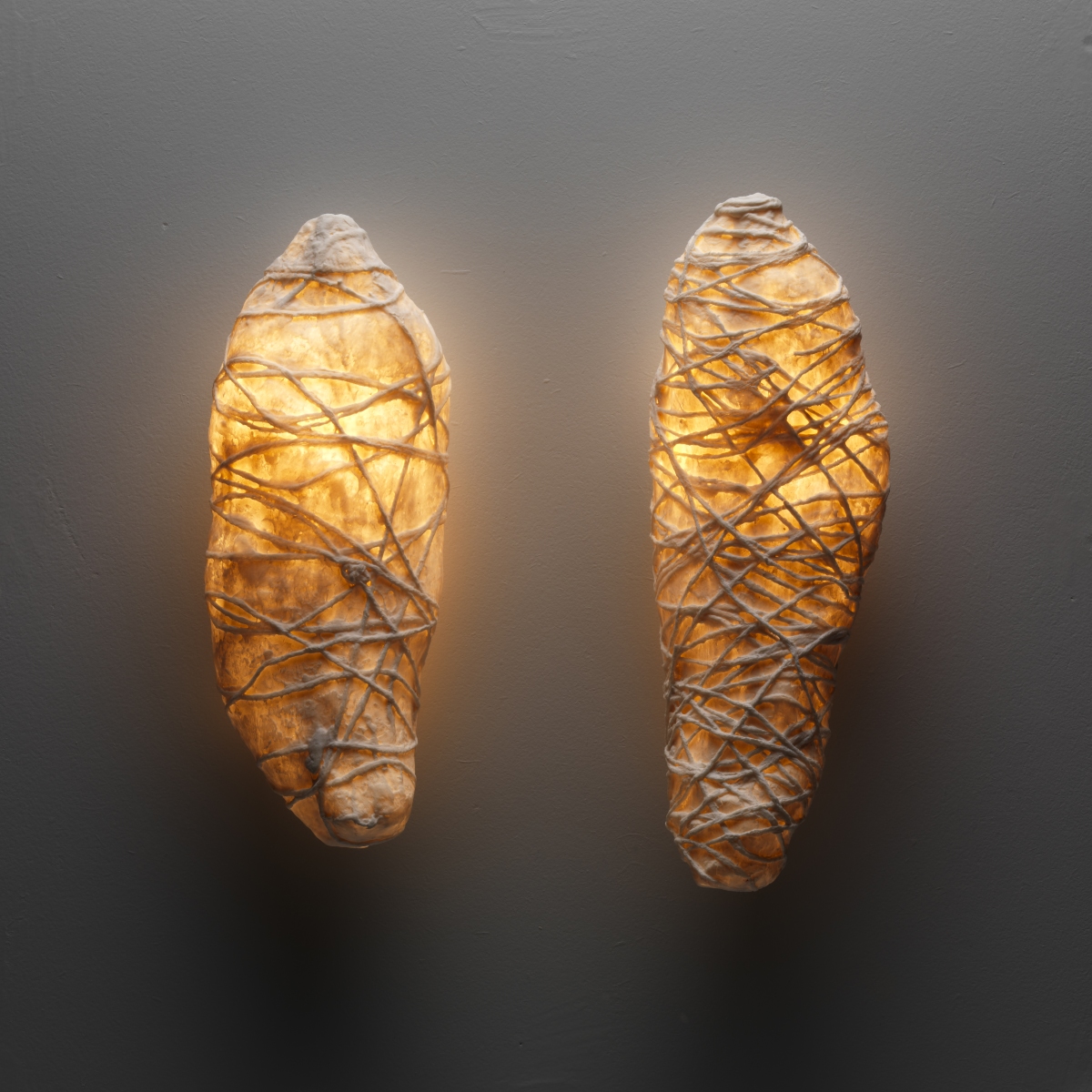 ---
According to Jung, all artistic creations contain forms and images which have symbolic meanings, which are archetypal, and in this way communicable to others. My ceramic work refers to human relationships, communication, balance and vulnerability.

At the beginning of my ceramic career, I explored different types of clay and firing techniques. Ultimately I focused mainly on making thrown vessels in porcelain, finished with terra sigillata, fired in a saggar. My vessels are metaphors for beings in search of identity and balance, in communication with their environment. My work contains a rich symbolism.

More and more high-fired porcelain elements began to be part of my work. I explored the possibilities of paper porcelain and experimented with organic materials which I integrated into my work that took on more sculptural forms.

The vulnerability of people and nature is a recurring theme in my current work. Porcelain is the most obvious material for me: the material itself radiates fragility through its essential qualities of whiteness, thinness and translucency.