Sandra Ledingham's formal studies include a BA in Sociology & Fine Arts and ceramic studies with Marilyn Levine at the University of Regina Sk. Canada. Her informal education has been informed by residing in Paris, France as well as pivotal travels in Japan, Central America, New Zealand, Europe and residing part time in the Yucatan of Mexico. Teaching of ceramics & design has included Concordia University Portland Oregon, University of Saskatchewan and Sask. Institute of Applied Science & Technology, Ceramic & Design studies.
Recently she has completed a collaboration in the Yucatan Mexico with local Mayan potters entitled Kukulkan. In 2020 she was awarded 3DGold in FusionArts exposition 'Colors' and participated in their Palm Springs exhibition. This fall 2020 Sandra's work will be included in the Taiwan International Ceramic Biennale. In the fall of 2018 Sandra attended a Residency & collaborated on an installation titled 'Departures- Examining A Paradigm Shift' which examined migration in the Mediterranean in Saint Quentin la Poterie, France. In 2012 Sandra was commissioned to create a permanent sculpture in Saskatchewan's Legislature in Regina entitled Multis E Gentibus Vires (Strengths of Many Peoples).
Visit Sandra Ledingham's website and Instagram profile.
Featured work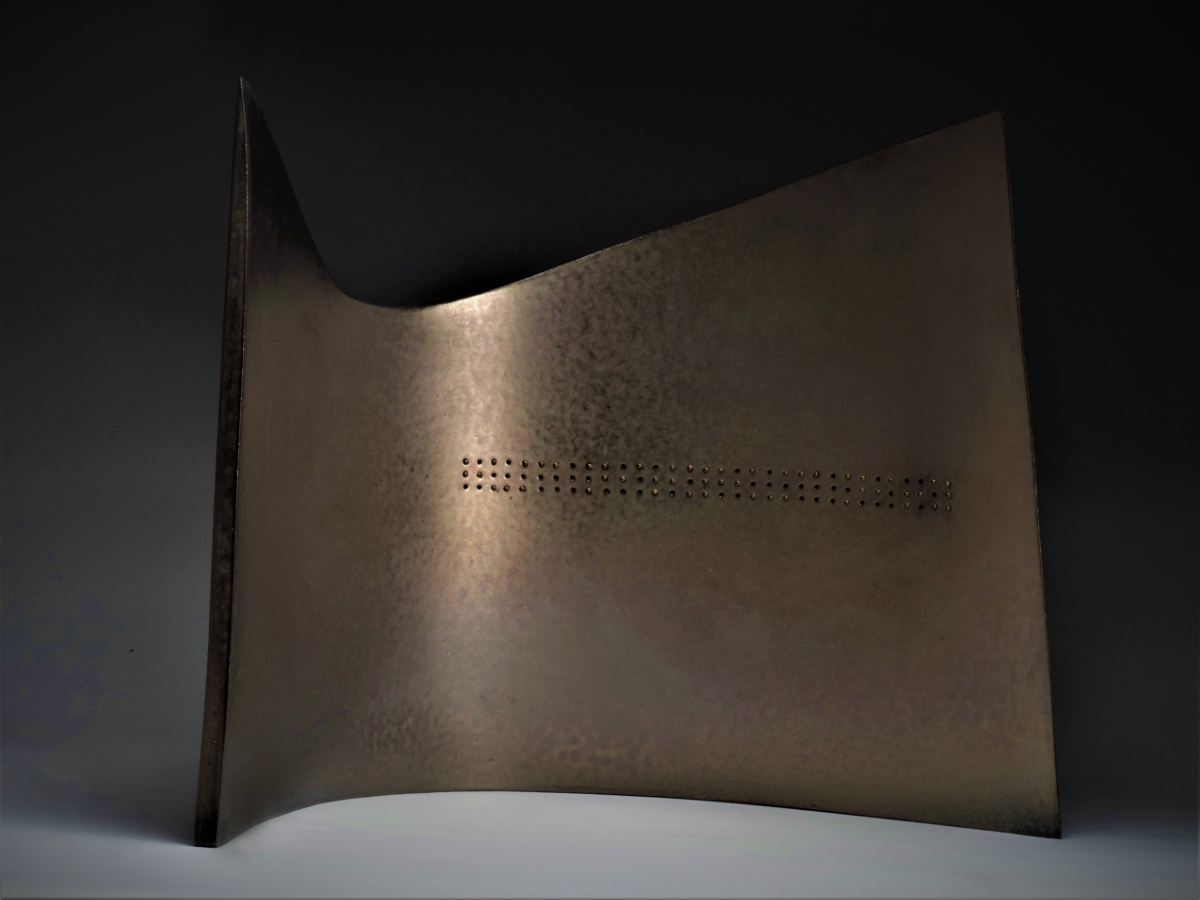 ---
Ledingham's work explores the history of clay's humble usage, whether ancient cuneiform tablets, monuments, or humble pots. As a worker of 'objects in space' she is lured by a love of architecture. Formalism with its pure elements drive her interest in form.
As this civilization & its cradle of origin spiral due to conflicts, my interest in the modest material of clay & its origins of usage become ever more meaningful to me. As workers in clay we should be proud we come from a fierce and pivotal material.