Shulamit Millar is a ceramic artist who lives and works in Givatayim, near Tel Aviv. Millar studied Archaeology and History of Art at the Jerusalem Hebrew University and Ceramics at the Tel Hai College, Upper Galilee. She teaches Ceramics at the Tel Aviv Museum of Modern Art, and runs a local studio. Her works have been exhibited nationally and internationally, and are part of numerous collections. Millar is also a member of the Israeli Ceramic Association and the International Academy of Ceramics.
"My work is mainly in porcelain, with a quest into crystalline and volcanic glazes, recently – the addition of soluble colorants. The aim is to capture landscape formations and geological processes which are assimilated into vessels that are either thrown and altered or molded with paper porcelain."
Visit Shulamit Millar's website and Instagram profile.
Featured work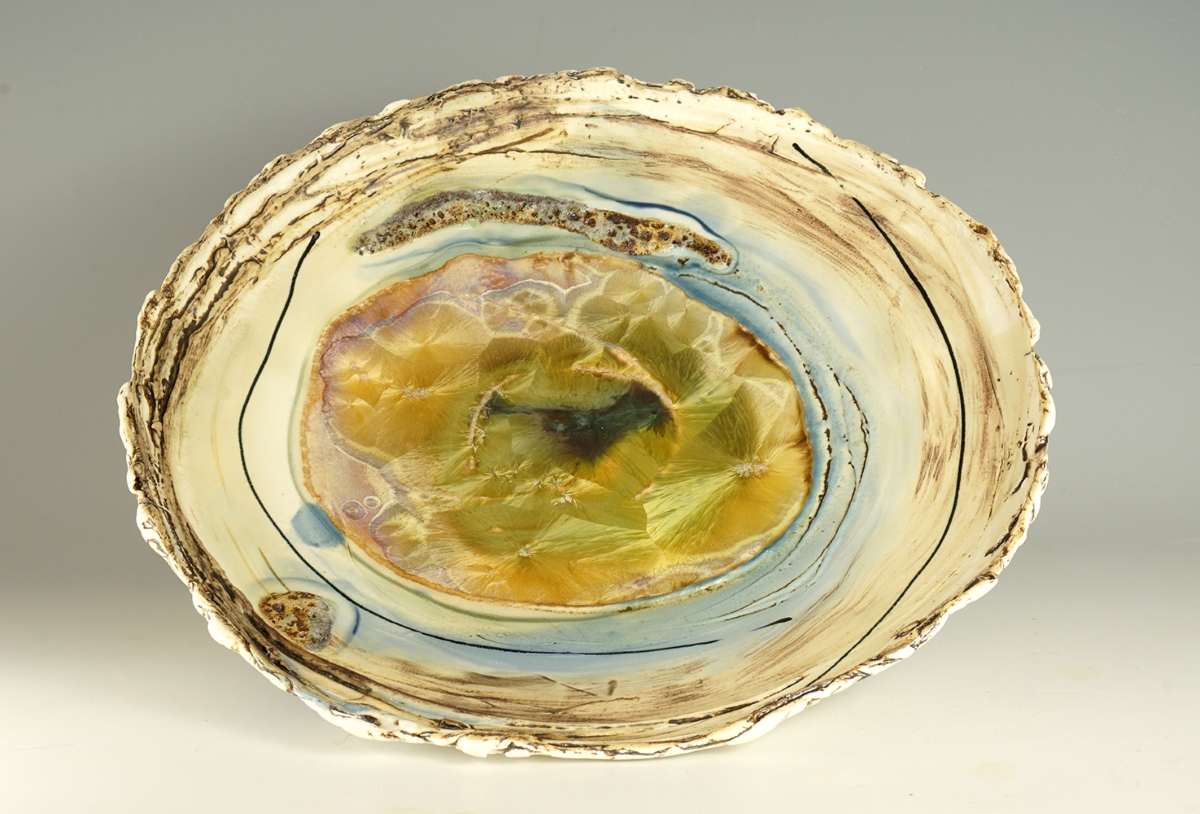 ---
In my work, I refer to geological memories, trying to recreate the processes taking place within the earth's crust and their emergence to our visible world, thus making them a part of our visual database.

The classical bowl shaped on the wheel is subject to manipulation and alteration which shifts it away from its historical-cultural origins, to a form that has certain "randomness" to it. The vessel is hollow but sealed and serves a portion of landscape as visual food, a reaction to material overload, overconsumption, and cult of food, in that way the vessel breaks away from any specific local or cultural affiliation.

The topography of landscape formation on the surface was achieved by blowing air into the freshly made sealed vessel and then pressing and manipulating the swollen top.

The porcelain is treated with a combination of crystalline and volcanic glazes. The contrast between these two geomorphologic phenomena brings to surface the dual nature of creation process: growth, by means of crystallization, and destruction, by means of molten rock.