Simone Fraser is an Australian ceramic artist who graduated from the Canberra School of Art in 1981 and completed post graduate studies at Monash University, Victoria. She was inducted into the International Academy of Ceramics in 2018.
Her work is represented in many collections overseas including the UK, USA, Spain, Portugal, China, Taiwan, and Brunei. In Australia she is represented in the National Gallery of Australia and many regional galleries and private collections. To date she has had over 120 solo and group exhibitions.
Fraser has lectured extensively including 23 years at the National Art School in Sydney. She was a Master presenter at Clay Gulgong, International Ceramics Festival (2018): and Resident Art Fellow at Sydney Grammar School (2019).
Fraser has been published widely including New Ceramics: The International Ceramics Magazine; Ceramics Art and Perception; The Journal of Australian Ceramics; Craft Arts International; and Artist Profile.
Visit Simone Fraser's website and Instagram page.
Featured work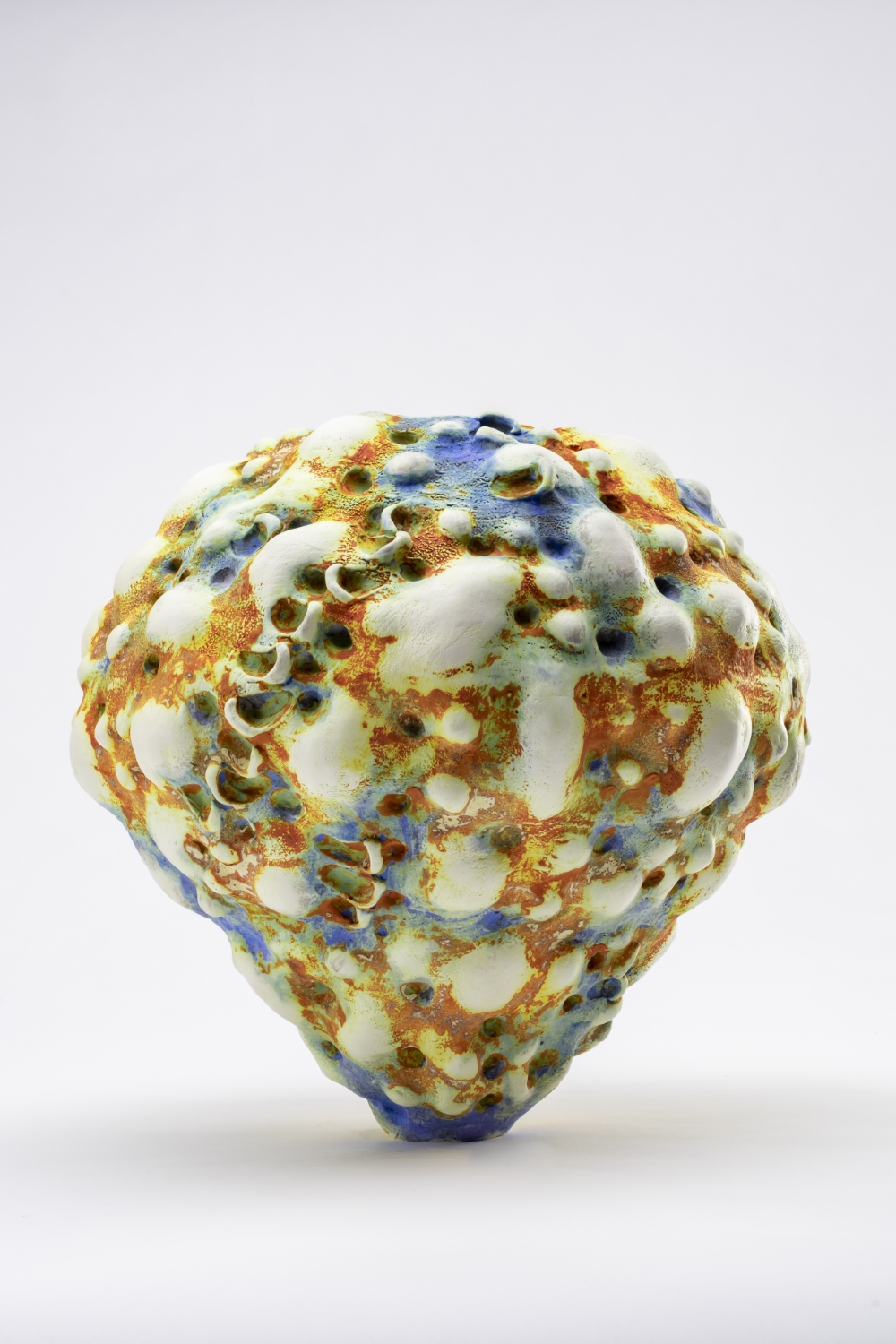 ---
I work within the vessel tradition – one that is about 16,000 years old. The container is a symbol of civilization, a time capsule of humankind.

Most cultures have used vessels as icons on their historical journey. I see my vessels as symbols.

In my most recent series, Landscrapes, Gulf and Transition Series I use the vessel as a canvas to investigate my very personal response to the Australian environment. If they have a functional role it is to embody the contemplative.

Other works allude to the use of the vessel in religious or ritual practice. In my last solo exhibition (Sabbia Gallery Sydney), titled Iconoplastic, each series named Censer, Chalice, Trilogy, Water, Font and Votive symbolised an alternative message to the authoritarian masculine ritual vessels associated with some religious practise. They suggest a different dialogue, one that embraces, balance, beauty, equality and the feminine. Icons freed from constraints of patriarchy.

My work is wheel thrown and then manipulated, creating looser rhythmic forms and topographical referenced surfaces, captured in the soft malleable clay. The imprint of my finger can reference ideas intentionally but can also be a subliminal response. The work is then layered with coloured slips and glazed with a watercolour thin application of dry or matte glaze, picking up surface nuance. Each piece is then mid fired multiple times.

The collision of references in my work has always reflected the historical influence from the archaeological to the environmental. I try and meld them to produce a contemporary statement in clay. It still seems to me the vessel form is uniquely placed to capture the spirit of the past with the concerns of the present.