Steen Ipsen is a Danish artist known for his iconic ceramic forms.
Ipsen studied at the Danish School of Design in Copenhagen in the 80's and worked as a lecturer for the same institution (between 1996 and 2004 he was the Head of the Department of Ceramics and Glass).
Steen Ipsen's works have been exhibited worldwide and are part of prestigious collections such as The Victoria & Albert (London), Museum of Art and Design (Hamburg), Museé des Arts Décoratifs and Museé de Sèvres (Paris), Houston City Collection and Arizona Art Museum (USA), Museé Magnelli, Valauris (France), Incheon World Ceramic Center (South Korea), The Design Museum, The Danish Arts Foundation, New Carlsberg Foundation (Denmark) plus numerous others.
Visit Steen Ipsen's website and Instagram profile.
Featured work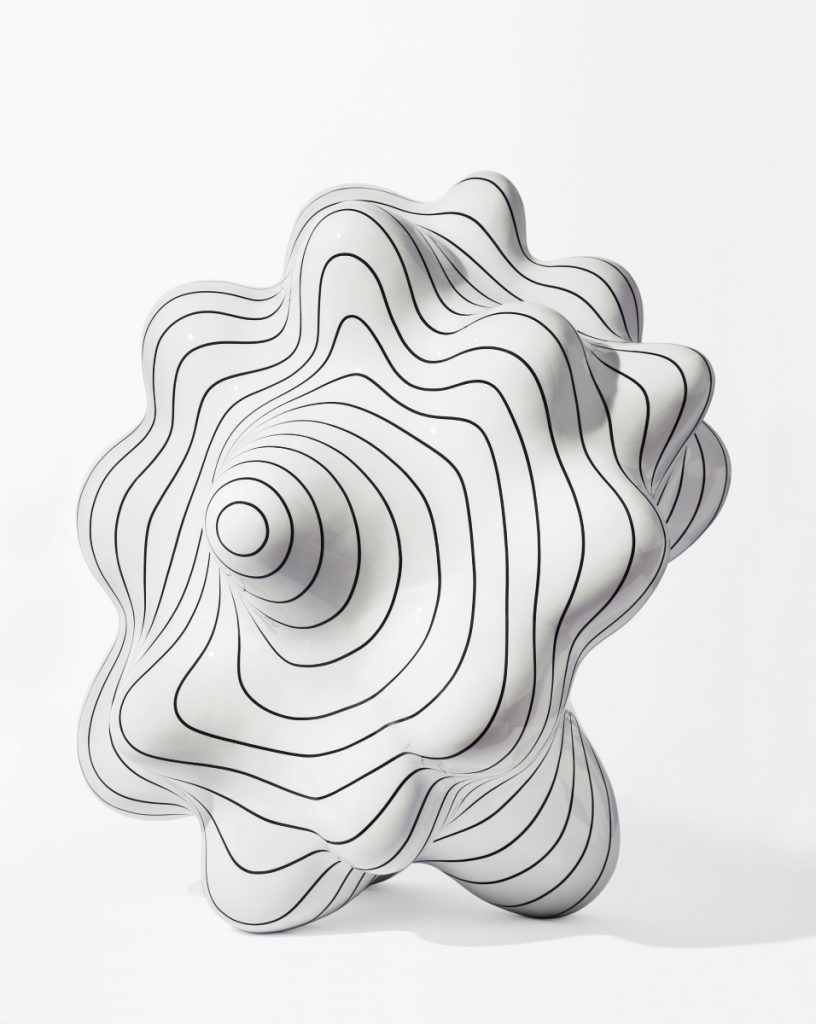 ---
I work in a decorative ceramic expression involving both form and decoration. Decoration is integrated into the form and the form itself is spatially decorative. My sculptures could also be supplied with other materials as PVC, leather or a hand-decorated pattern. But ceramics is central in my works.

The sculptures are all unique. The process could be based on clay-elements build up in terms and variations or it could be a process based in freehand modelled objects. I never use computer or digital techniques. It is important for me to focus on craftsmanship created by hands.

My works are glazed, re-glazed and fired several times to obtain a perfect and monochrome surface. The works are underlined with coloured strings or hand-decorated pattern as a contrast to the object's shape and to express the influence of the sculpture's movements and put the works in a spatial context and show a strong graphical expression.