Stephanie Marie Roos is a German figurative artist. She studied Arts at the University for Education in Weingarten, Germany, and worked as an Art teacher for several years. Since 2012, she works as a freelance artist.
Roos' work has been shown and awarded at international and national competitions and is in well-known German collections such as the Baden State Museum in Karlsruhe and the Grassi Museum in Leipzig, as well as in international collections in Italy, Latvia, China, and Taiwan. Her work has been awarded the Special Prize at the Taiwan Ceramics Biennale 2020. She is a member of the International Academy of Ceramics since 2018.
Visit Stephanie Marie Roos' website and Instagram page.
Featured work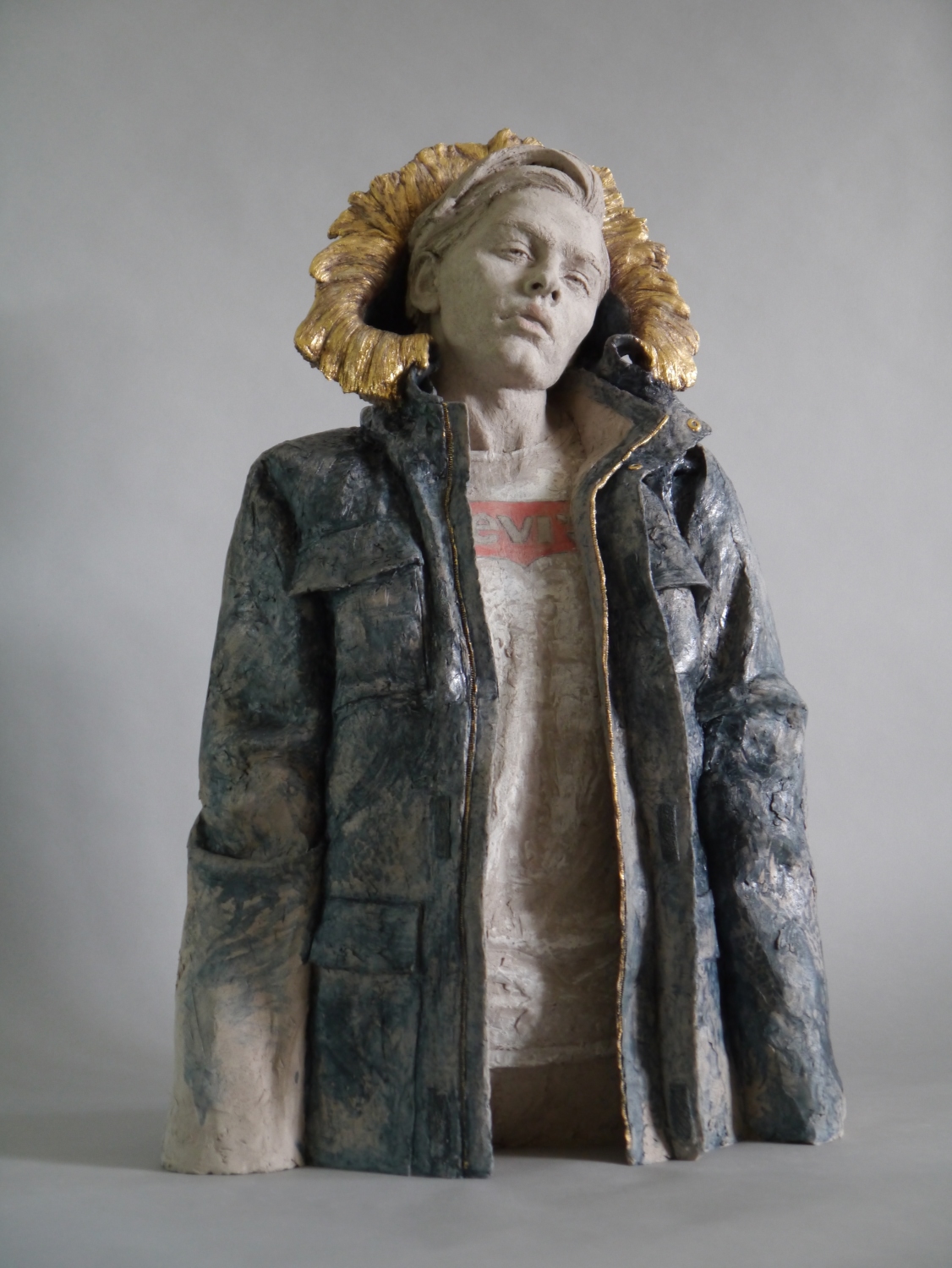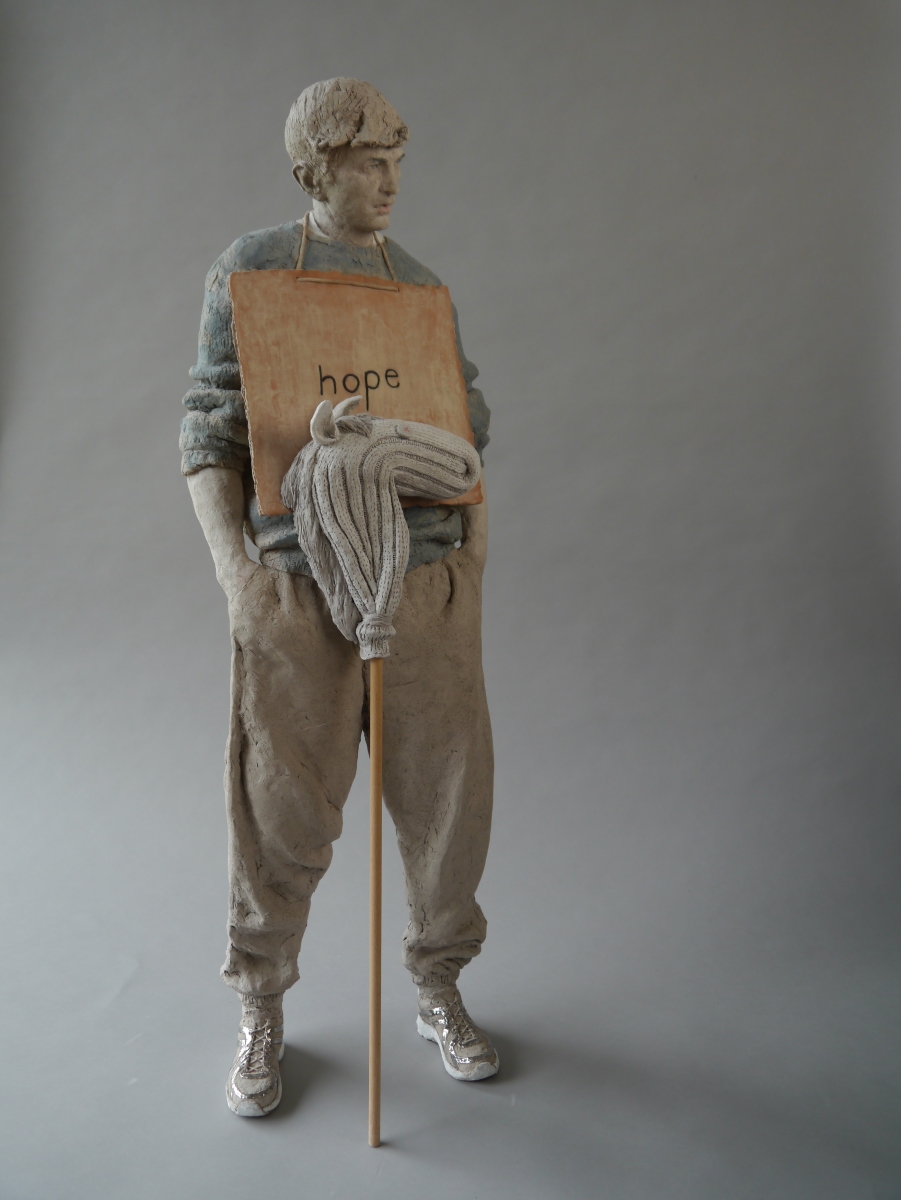 ---
The core of my figurative work is the human as a cultural being with a focus on clothing and accessories.

My figures embody the way I reflect cultural phenomena: they are a kaleidoscope for observations and associations, compositions by experimenting with themes and images. They are asking about culture: What does culture mean for us? Which narratives are standing behind? How are they developing? Why are they often emotionally charged? The currently growing uncertainness in a political sense and people getting more and more emotional in questions of belonging are having impact on my narratives.

The fascination for the robed figure was initialized in my childhood. Visiting the church with my grandparents, I saw the sculptures of Saints and I remember well the appeal of the perfectly built cloth in wood or stone. This fascination for the sculpture-especially the Medieval robe figure-never died. It is my European sculptural heritage and the reason for the use of colors and gold.

Additionally, the classical sculptural topic, how figures in a robe emphasize both the form underneath a cloth and how the fabric drapes around a bare body, is interesting for me; and it symbolizes the vulnerability and the complexity of a person.

The rearising topic of the portrait and self-portrait is accompanying my work. To connect personally and emotionally with a topic when I build a figure, I often use a self-portrait or portraits of other persons.

My figures are hollow coil-built, thin-walled, and mostly unglazed to preserve the graphic structures and working traces. The surface shows my searching working process. I use color when it adds information as a narrative accent or a symbol.