Tilmann Meyer-Faje is a Dutch-German artist who works with installations and ceramics. He received his Masters Degree in Fine Arts at the Sandberg Institute, Amsterdam, in 2004.
Visit Tilmann Meyer-Faje's website and Instagram page.
Featured work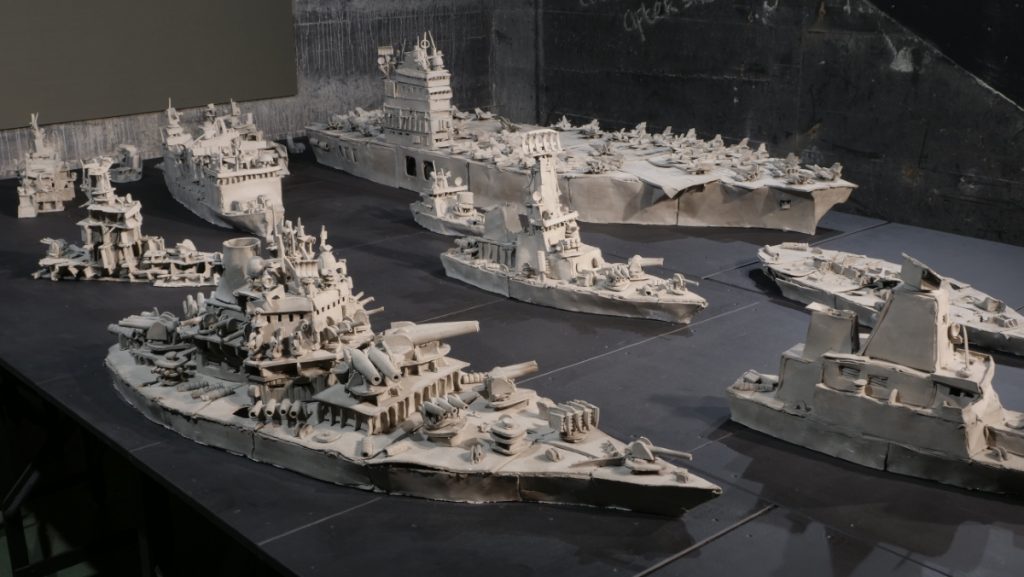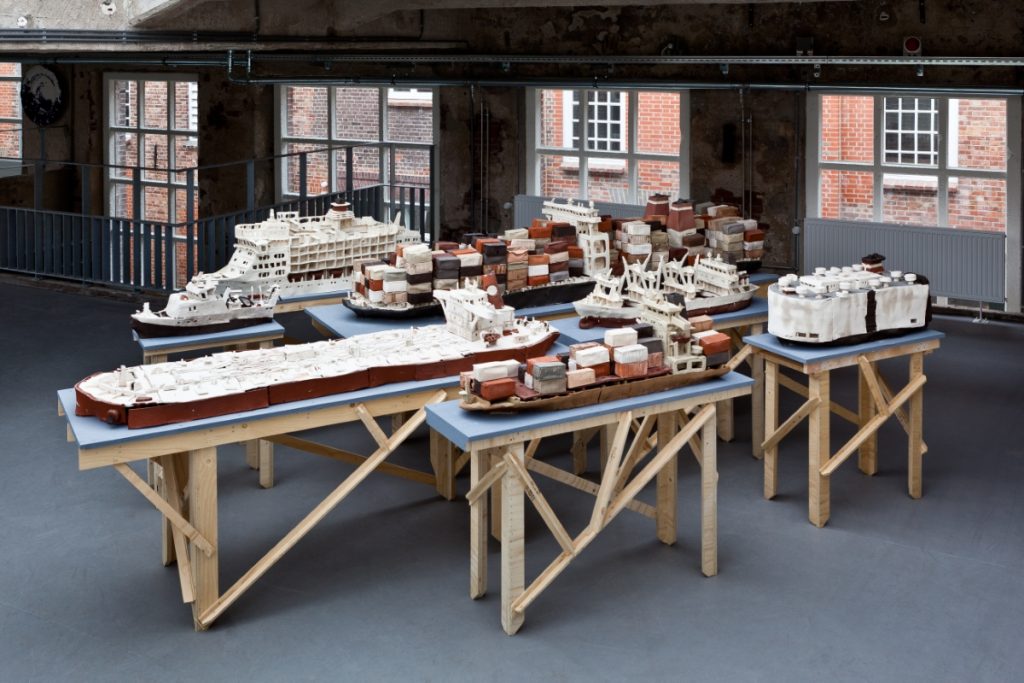 ---
Tilmann Meyer-Faje can't help but notice that nearly everything around us – from furniture, cloths and food to electronics, cars and buildings – is a result of mass-production. To him, the pattern of prefabricated elements assembled with repetitive gestures, is omnipresent. It makes him wonder to what extend we are actually the creators and designers of industrial processes, or merely their executors.

To investigate this, he emulates industrial production in his ceramic sculptures. While he is in the process of fabricating apartment buildings or boats, Meyer-Faje becomes a spectator of his own actions, unconcerned with aesthetic reflection. This near-meditative state allows him to respond quickly and intuitively to the demands of the material. The unplanned accidents that inevitably happen, create a basis for new construction methods.

Meyer-Faje's interest in production processes was triggered by buildings of prefabricated concrete slabs he saw in the Soviet Union, reflecting its grand utopian ideal of shaping society through technology. During a 2011 residency at the European Ceramic Work Centre, he copied the Soviet industry, setting up a production line that replicated the building process from the repetitive elements down to the flaws of construction and the inevitable decline.

From there, his attention turned to global supply chains maintained by giant container ships, which culminated in the manufacture of an entire ceramic fleet. Like all his works in clay, the boats have been carefully built to suggest imminent collapse. In 2018, Meyer-Faje's interest in production methods took him to Japan, where he filmed inside Arita's porcelain industry with its incredible craftmanship and its many apparent contradictions.

Recently, he finished a fleet of ceramic war ships that represents different periods in industrial era maritime rivalry. With the experience of previous productions, he was able to set up a spontaneous workflow, building quickly without any working plans or hesitations. Visible seems and tension in the hulls reinforce the fleet's menacing appearance; decline has set in but the ships still look destructive. To Meyer-Faje, they symbolise near perfection.