Tony Marsh (b. 1954, New York) is a sculptor and ceramicist based in Long Beach, California. Marsh's ceramic forms of the past dozen years emerge from his intensive study of ceramic material behavior and thermal adversity, ranging from the topographic and heavily textured surfaces of his Cauldrons and Crucibles series to the vibrant and lustrous glazes of his Spill and Catch works. Referring metaphorically to both geophysical science and artistic forms of creation, Marsh's vessels explore the highly transformational nature of these materials by posing an argument between gravity and the flow of molten materials through heating and cooling cycles. There is no note taking in his process, making each work an irreplicable product of multiple firings and intuitive addition or subtraction of surface materials.
Marsh has exhibited in solo and group exhibitions since 1992, and his work has been shown at public institutions including the Los Angeles County Museum of Art, Los Angeles, CA; the Kemper Museum of Contemporary Art, Kansas City, Missouri; Crocker Museum of Art, Sacramento, CA; and the Everson Museum of Art, Syracuse, NY. Marsh's work is in a number of prestigious international collections including the; Metropolitan Museum of Art NY, Los Angeles County Museum of Art, CA; Museum of Art & Design, New York, NY; and the Museum of Fine Arts Houston, TX among others.
Tony Marsh is represented by albertz benda in New York, where he debuted his Spill and Catch series in 2021.
Visit Tony Marsh's website and Instagram page.
Featured work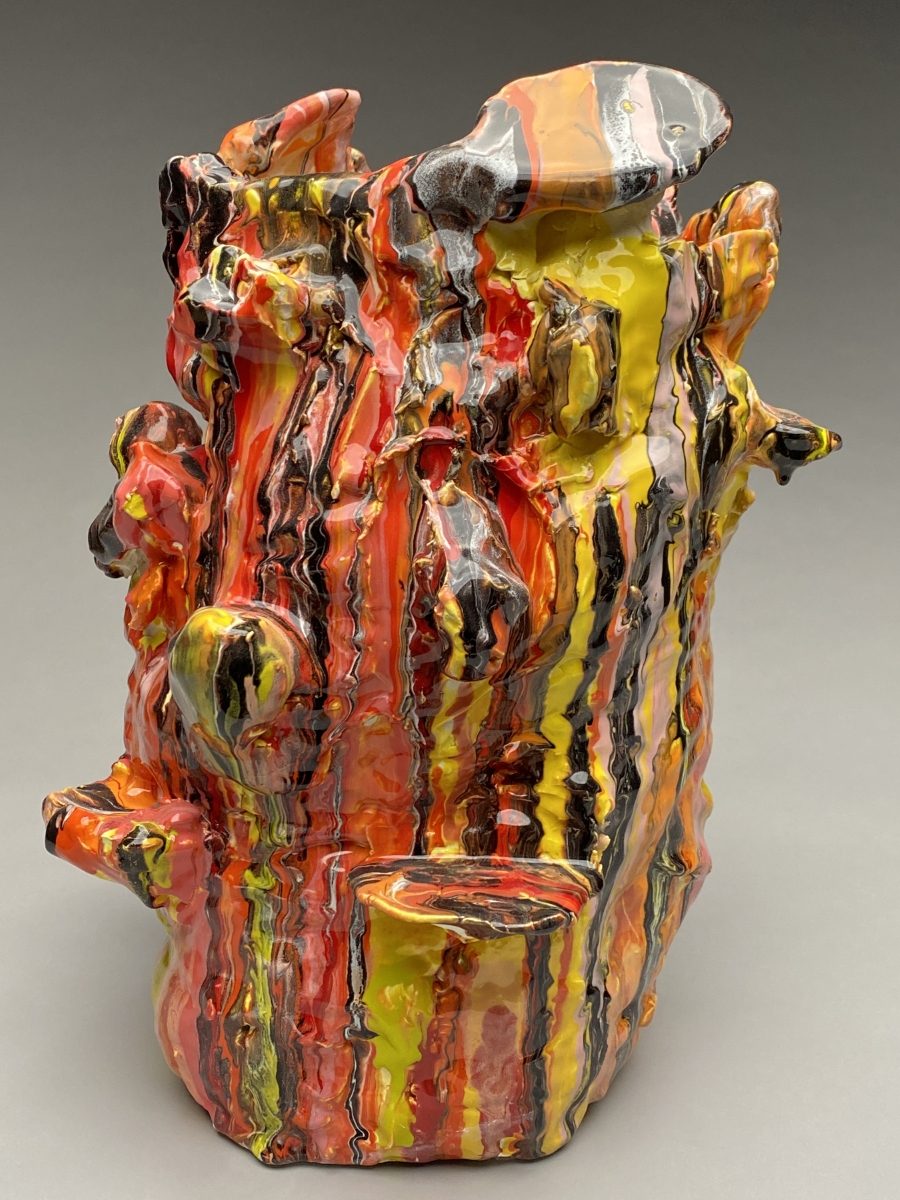 ---
Artist profile created with the participation of albertz benda.