Velimir Vukicevic is a Serbian ceramic artist born in Yugoslavia in 1950. He graduated from the Academy of Applied Arts Belgrade 1969-1974 and completed post graduate studies in 1976 at the same school. From 1976 to 1992 he worked as a freelance artist. In 1992 he was elected professor of ceramic sculpture at the ceramic department of the Arts Academy in Belgrade, Serbia. He is a member of AIC-IAC Geneva and the Serbian Art Association. Velimir Vukicevic has been exhibiting for more than 40 years, his work has been awarded several times and are part of many museum collections allaround the world.
Visit Velimir Vukicevic's website and Instagram profile.
Featured work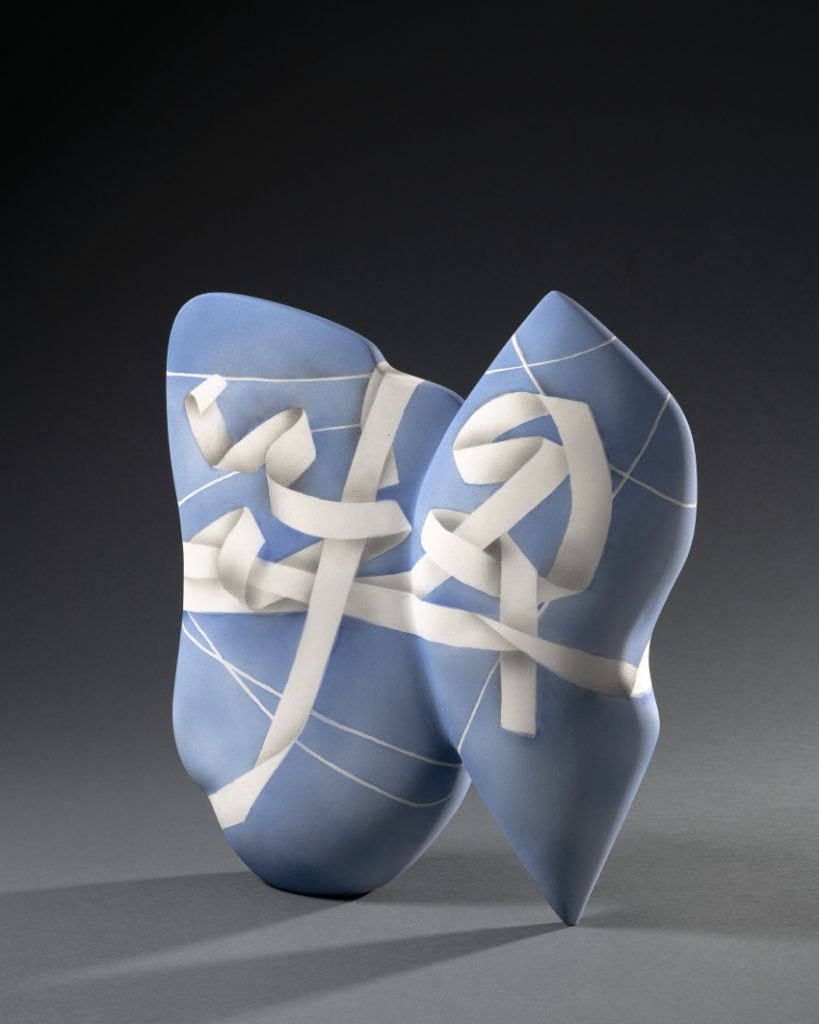 ---
In art, I value individuality the most. It is necessary to dive deep into oneself and through persistent research find what is unique to you, to develop a personal artistic language. In my art works I create objects that have their own formula, they speak their own language, creating a dialogue that did not exist before.

Even as a student I couldn't decide what I am passionate about, modeling or painting, so with the selfless help of my professors I decided to combine them.

In one group of objects I just look for a suitable form on wich I can paint 3D elements. Another group consists of sculptures where the solid and fragile parts are joined together. All my works need preliminary planing and construction knowledge. That is why I draw a lot of sketches. My aproach is quite rational but my ideas are romantic, joyful and positive so I hope the end result is not dry. I usually play with perception and illusion.

Lately I used plaster mold to get a series of the same form. Then, using my imagination I try to give each one their distinctive aspect. Clouds are very inspiring. While making and painting them I would like to convey the idea of transience, impermanence, movement and changeabulity as basic phenomena of life. A cloud with its changing form is like a floating dream, a handy template that provokes our imagination.

The fantastic but lonely process of materializing the idea had always fascinated me and filled me with satisfaction. The desire for comunication pushed me to exhibit my work, to be curious and optimistic about the future. Once shown, artistic work should provoke communication on different levels, exchanging energy.