Anisul Haque is a Bangladeshi ceramic artist who completed his MFA in 2016 at the Ceramics Department of the University of Dhaka. In 2020 he completed his second Masters degree at the Nanjing University of Arts.
Haque has had two solo exhibitions in China and has participated in numerous group exhibitions and symposiums in Bangladesh, Azerbaijan, Armenia, Belarus, China, Egypt, Finland, Japan, Korea, Mongolia, Nepal and Turkey. In 2021, his work was selected for the International Virtual Exhibition "Transformation" by Bon Art Project. He is currently working as a ceramic artist at Studio Vukhanda, Narayanganj, Bangladesh.
Visit Md. Anisul Haque's website.
Featured work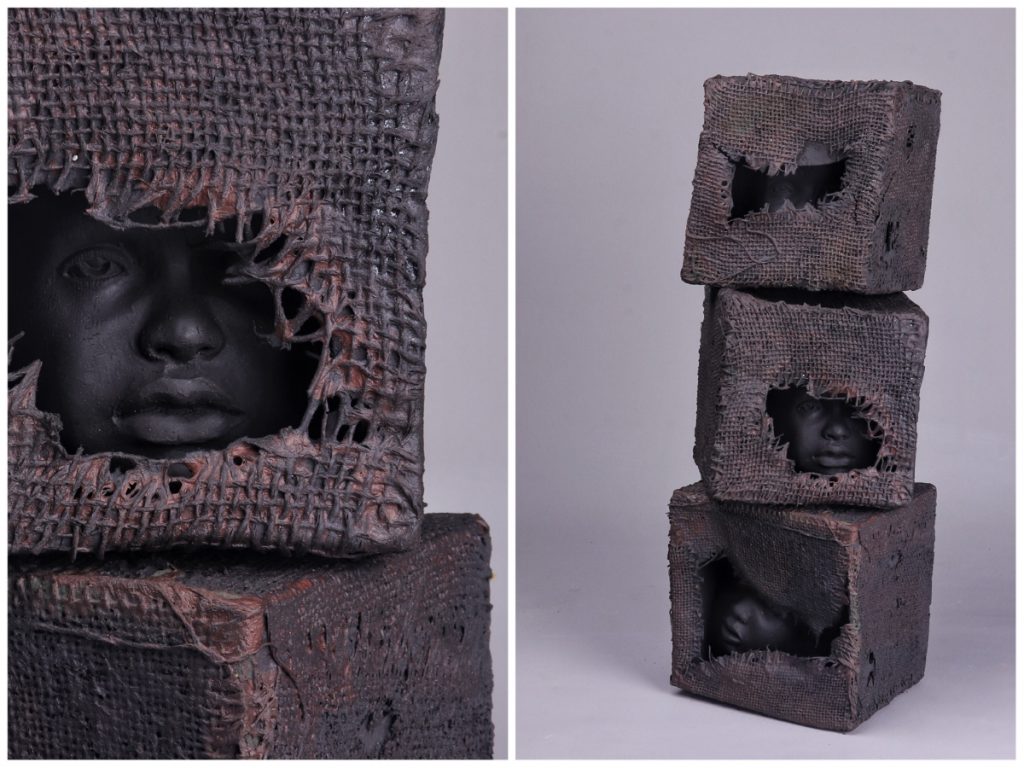 ---
For me, creating art is something meaningful; that has a strong message and an impact on society. Ceramics is the best way to express my thoughts, relax my mind, and show the truth from my own perspective.

I believe that no other material has such a natural relationship with humans as clay. I combine my ceramic works with sacks which allows me to have a different texture on what I do in my work. The distressed cloth texture is expressed by exploring the emotional factor of our world today — racism, third-world country oppression, and feminism, among other topics. The purpose of our creation is to serve humanity and I believe that artists can awake us against injustice. It doesn't matter what religion we believe in or what country we are from – we have only one identity. We are human beings. I am curious about humans and fascinated by the infinite possibilities of conflict and diversity within humanity. My work is about the unfortunate aspects of humanity. My sculptures are like a versatile mirror where the viewer can perceive the voices of contemporary problems.