Cantareras / Pottery Elegance, 2022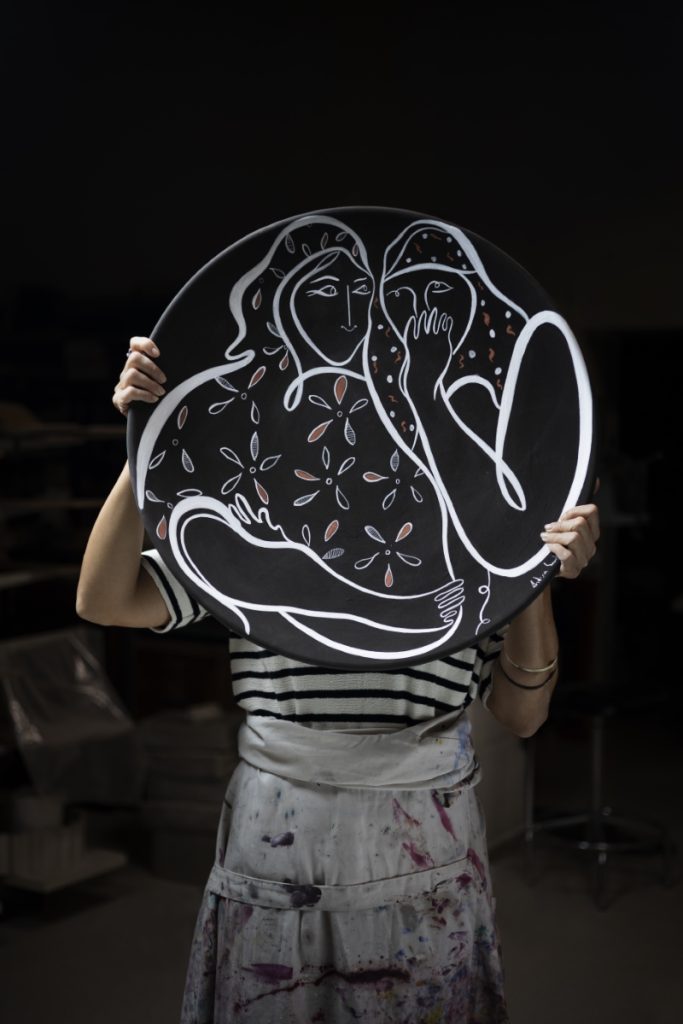 A tribute to the invisible rural women of Spain responsible for bringing drinking water to their homes and to all who continue to take care of these tasks after the water has begun to be traded on the stock exchange.
The shape of a vase has been taken as a starting point to vindicate the disappearing popular pottery. Its base has been removed to increase the feeling that the forms are born from the earth. Some cuts have been made to generate an inclination in the ceramics to provoke a slight sensation of instability like the one we are experiencing now. Three types of pieces have been worked on in this series: sculptural (without applied drawing), graphic (with plant motifs also associated with the countryside), and pictorial (with portraits of women).
The whole collection has been developed in Talavera de la Reina (whose ceramics are considered Intangible Heritage of Humanity by Unesco), where I am currently working at Taller de Cerámica de San Ginés, developing and revitalizing their graphics and vindicating the importance that drawing on ceramics has and has always had in this area, through the search for current themes that are always based on tradition.
Photos by Lucas Amillano
Trapped Vases, 2019-2021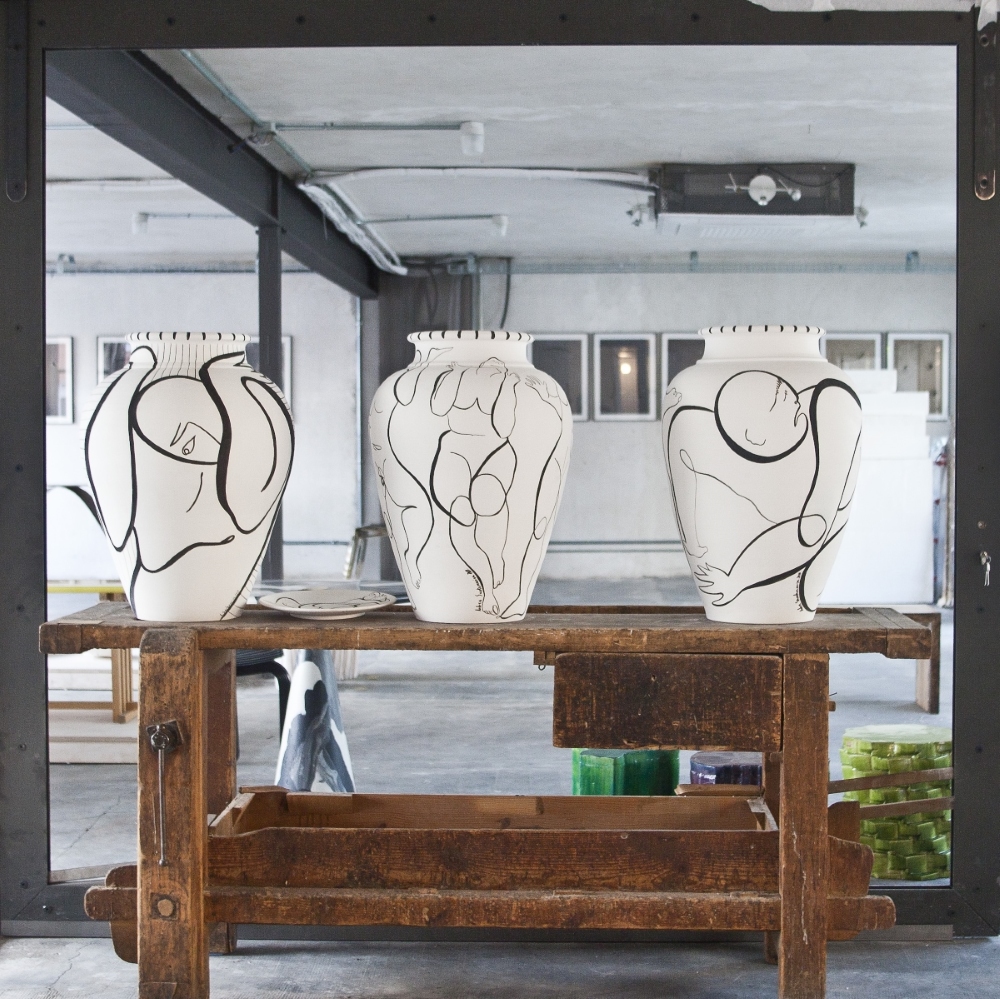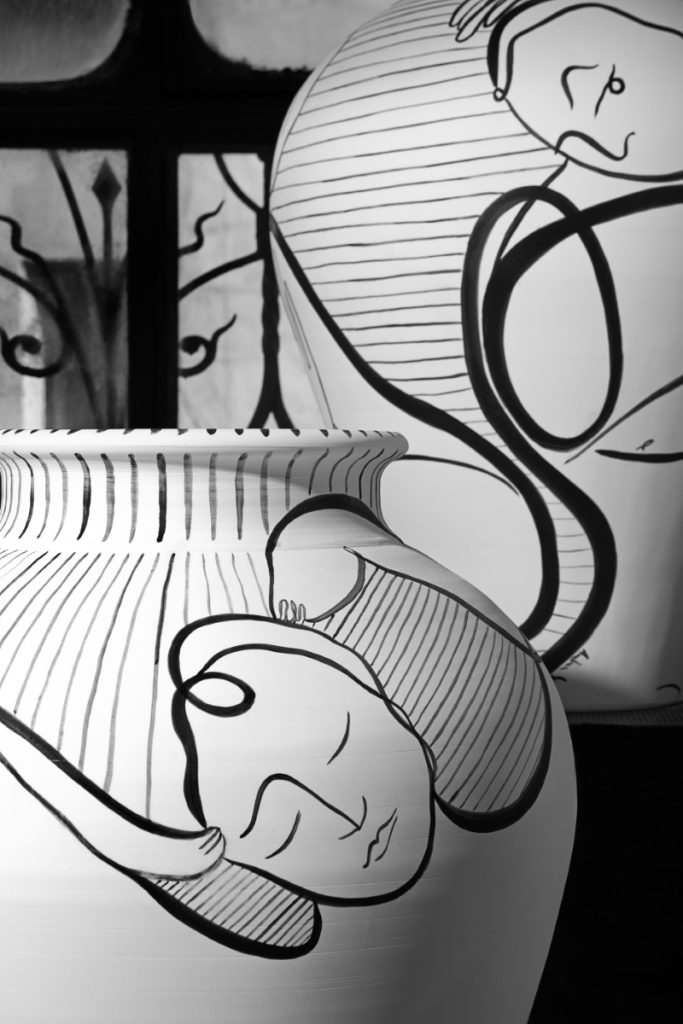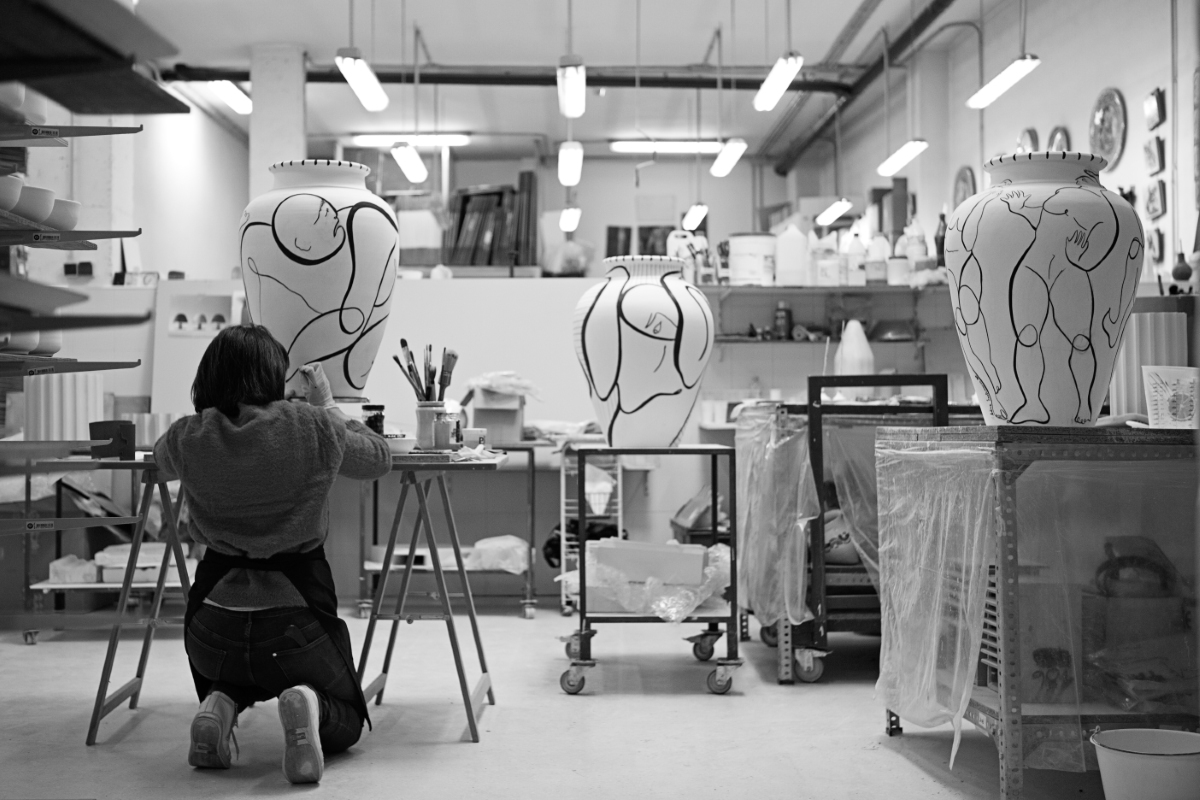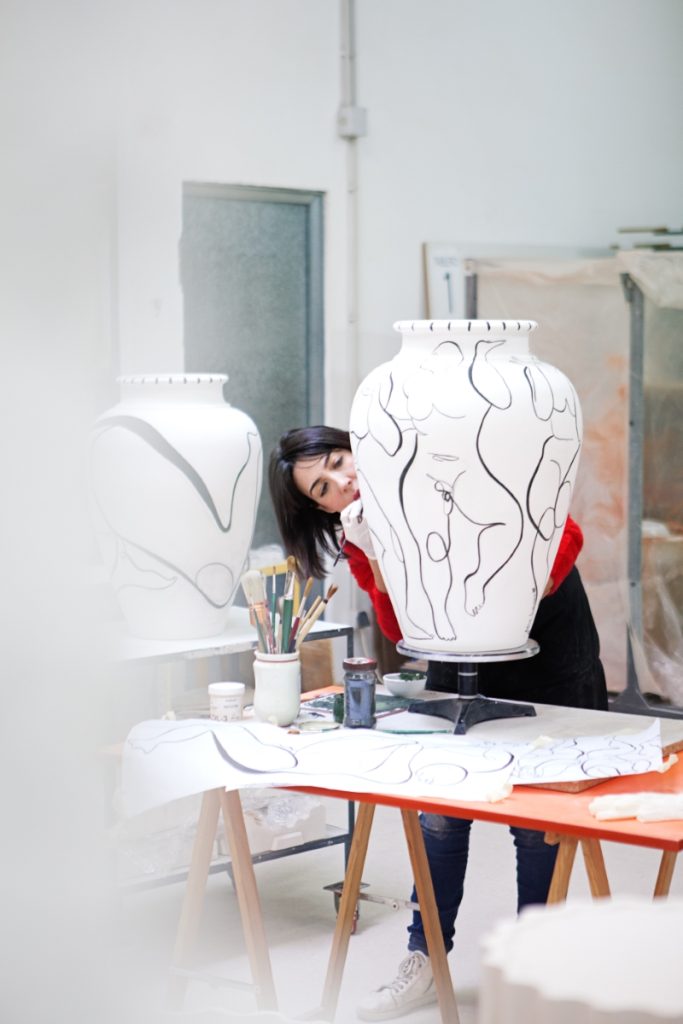 Designer Andrea Santamarina represents a series of figures that feel trapped and reveal themselves as merely decorative objects in this collection. They feel unsatisfied, afraid, and uncomfortable.
The designer mixed two or more pigments to obtain an intense black. The hand-painted ceramic is then fired at a low temperature of 1050 degrees Celsius in an electric ceramic kiln. The simplicity of form and the natural rhythm of the line characterized her style.
Exhibited at Rossana Orlandi Gallery during Milan Design Week 2019 (Fuori Salone) and ACdO (Álvaro Catalán de Ocón studio) during Madrid Design Festival 2019.
Photos by Asier Rua and Gonzalo Salcedo. Special thanks to Cerámica Artística de San Ginés, Talavera.
Ceramic Nature, 2021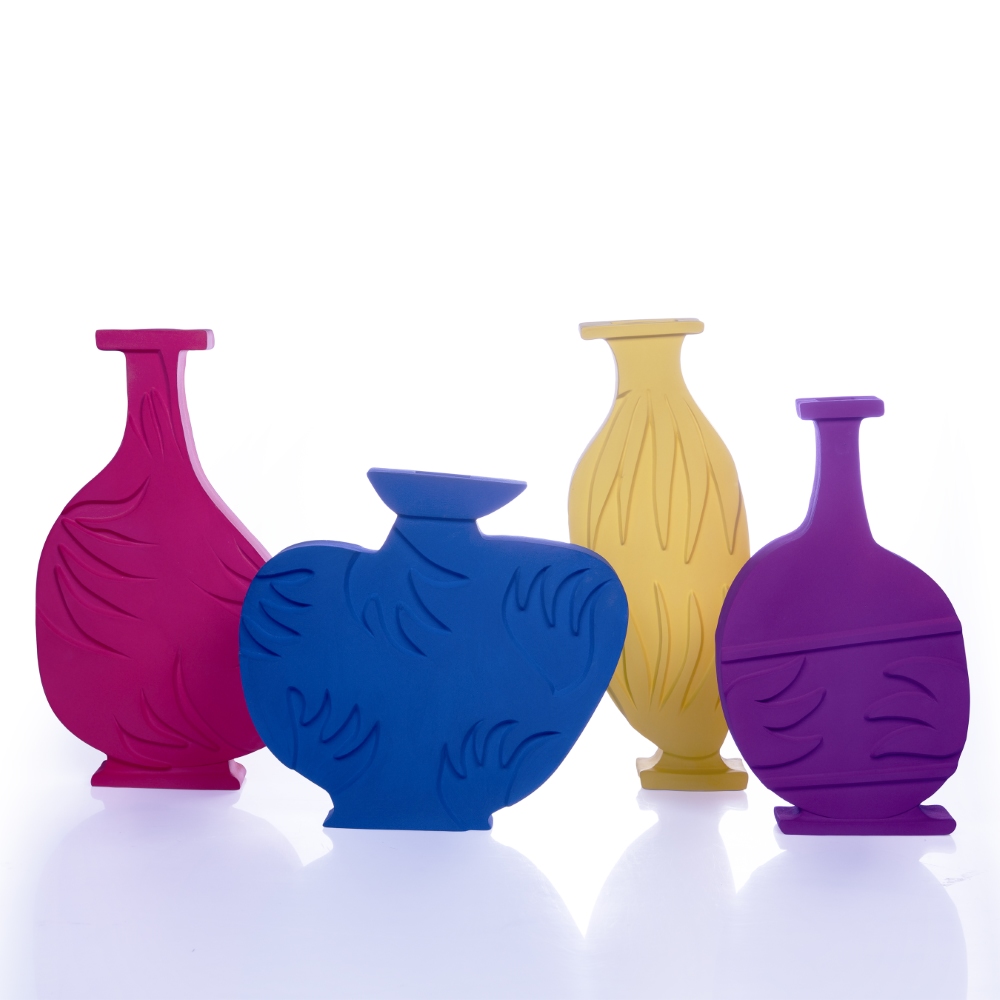 Ceramic Nature is a collection of four pieces that started from a translation of spontaneous drawings where the vegetable figures are part of the objects as fossilized nature. The color palette with natural tones has been replaced by a chromatic range where the garish yellows, purples, magentas and electric blues give us a more artificial and domestic view of nature.
Photos by Javier Bago