The luminous porcelain objects disappear in their own light and overcome the limitations of materiality. The shadows and light reflections that the objects cast on the wall, and the interaction between sculpture, visitor, and space, reinforce this impression. The expansive installations of porcelain and light are impressive.
The works for the museum are conceived with programmed, modeled light and fill the space. The viewer often only recognizes their deep meaning at second sight. The examination of social and political themes creeps in through the aesthetic effect of the works.
This interactive installation concept reflects communication within society. Up to 150 porcelain bodies react to the ambient sounds of the visitors with light. Controlled by these impulses, they take on different behaviors. Different light reactions arise, each bottle shows its own character and begins to "whisper" to each other. But not all of them… some remain silent… and that too is like real life.
The different wall thicknesses of the translucent objects let them glow brighter or darker. More or less firing reduction gives them different colors. They also "listen" to seven different frequencies and their reaction speed can be programmed in each case.
First shown in 2016. The materials I used are wood for the pedestal, foam, programmed LED technology, microphones, and 150 porcelain bottles. The tallest bottle is 50 cm high.
Amoebas are in nature very small animals with a cell nucleus.
In the museum, the porcelain amoebas "walk" along the wall. The light runs parallel with the visitors.
Amoebas were around long before humans. The changing environment has only little effect on their existence.
Will they be the last life form on our planet?
Are they the crown of creation?
They are already making their presence felt here.
Wall installation made in 2018. Porcelain, wood, Infrared LED technology.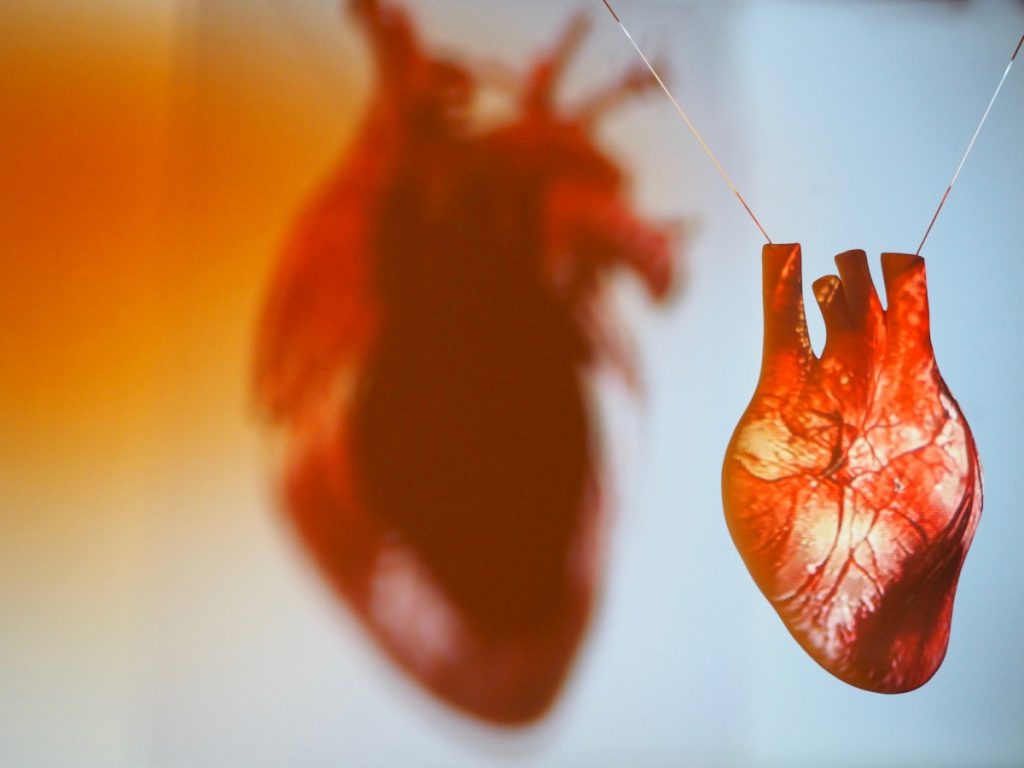 It's a vital, beating heart. This fragile porcelain heart is tirelessly at work, showing that a heart can falter or even break when external circumstances demand it. In 2019, a working heart was printed by scientists in Israel. They used human cells in a 3D printer. It works, only it can't beat yet…
That was a good reason for me to model this heart and bring it to life through a video.
And we also know that the outer human shell is ultimately irrelevant.
The humane heart is what makes a human being a human.
Mobility is an achievement, the flip side of which is the inaudible and unmistakable road traffic, the omnipresent background noise of our everyday life. It penetrates through walls and behind walls – into our consciousness. It disturbs our concentration. I wanted to thematize this permanent perception of traffic and filter its own aesthetic quality from it.
The motion pictures enter the thin porcelain surface.
2018 Video, with sound on porcelain, filmed in Jingdezhen.