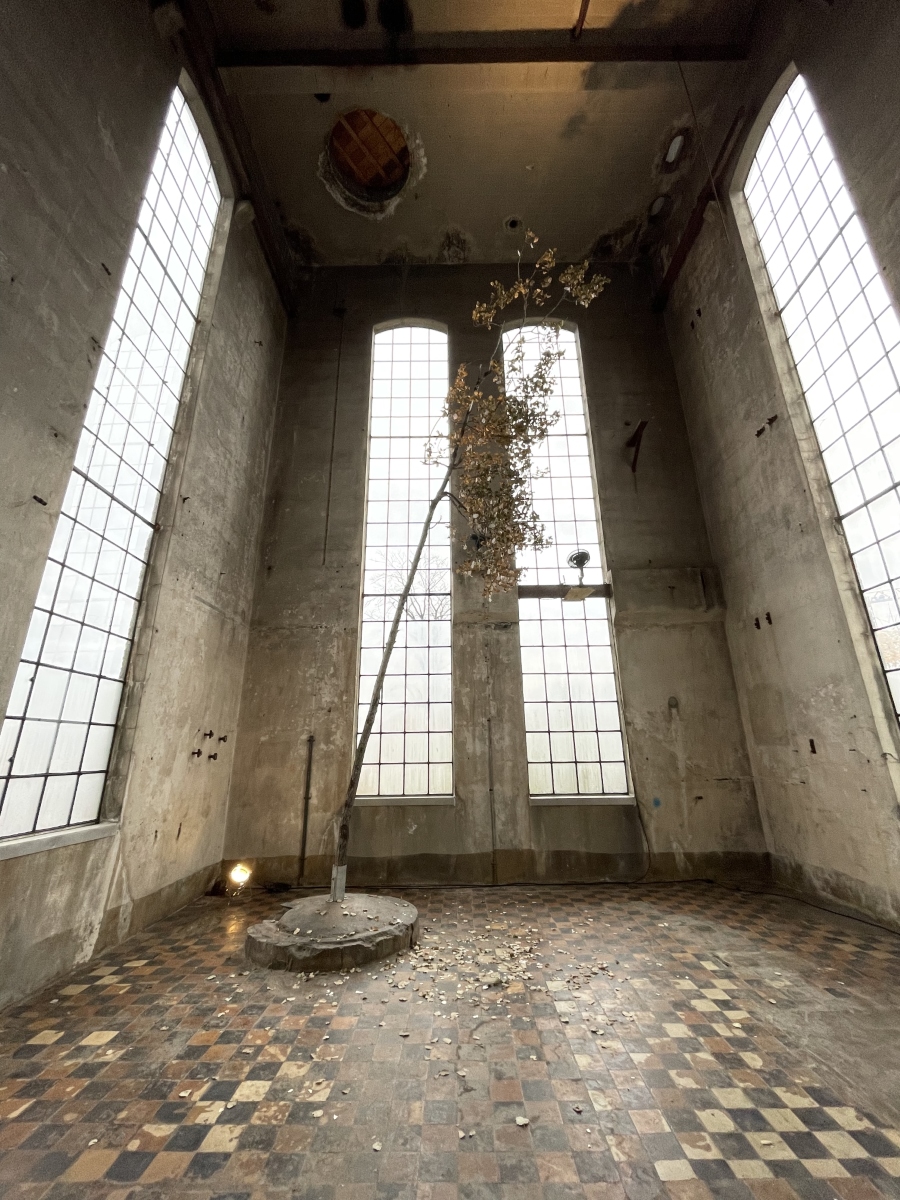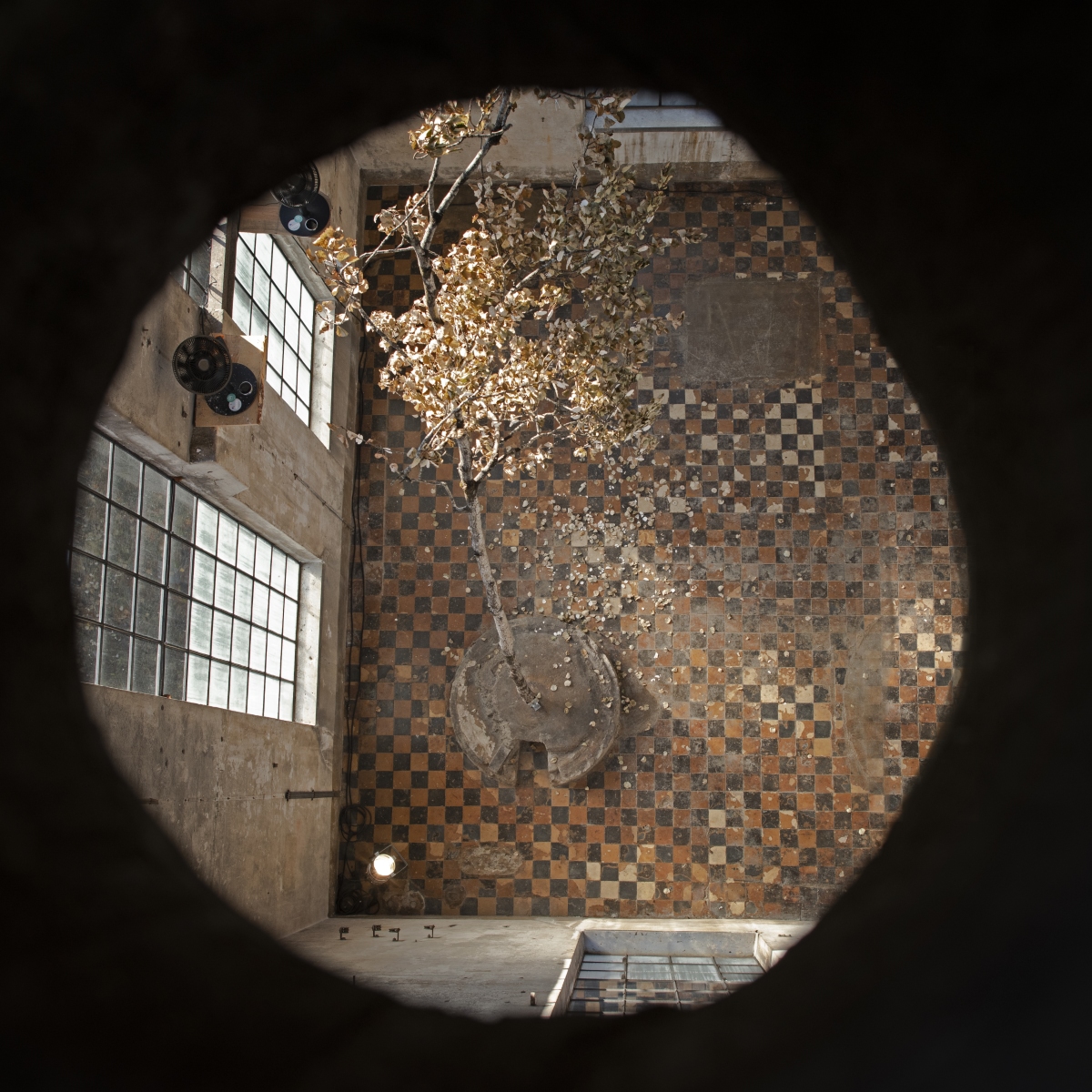 «Hør, nå synger Ospa» (in English, «Listen, the aspen sings») is an expression I grew up with and have chosen to credit to my grandmother. The expression describes when even the slightest breeze passes over the tree, causing the hard leaves to sing in a rattling and trembling tone. The sound they create is unmistakable, and the phenomenon is the origin of the expression «riste som et ospeløv» (in English,"to shake like an aspen leaf.»)
My grandmother doesn't always remember who I am anymore. I don't know if she remembers the expression that I have grown so fond of or if she knows that every time I hear the wind dance over the trembling aspen leaves, it is her face and smile that comes to mind.
In this work, an 8-meter-tall withered down and decaying aspen tree is given new life inside an 11-meter-tall old factory tower and stages my grandmother's words and my relationship to this expression. To replicate the sound of the leaves but with a «porcelain tone». I hand-made 700 porcelain leaves, which were tied and attached to the tree. Each leaf has been crafted individually to produce a unique distinct sound. To simulate a natural breeze rustling the leaves, two oscillating fans were mounted to the wall to generate the desired effect.
Through this project, I not only tell the story of the specific type of tree and my personal relationship to the sound of its leaves, but it is also a meeting between two materials that have completely different lifespans. A fallen tree decays and is naturally broken down, while crushed ceramics, as we know from history, will remain for thousands of years.
«Hør, nå synger Ospa» was shown at Spriten Kunsthall in 2021.
Hør, nå synger ospa, 2021, aspen tree and porcelain, Photo Credit: Kjersti Veel