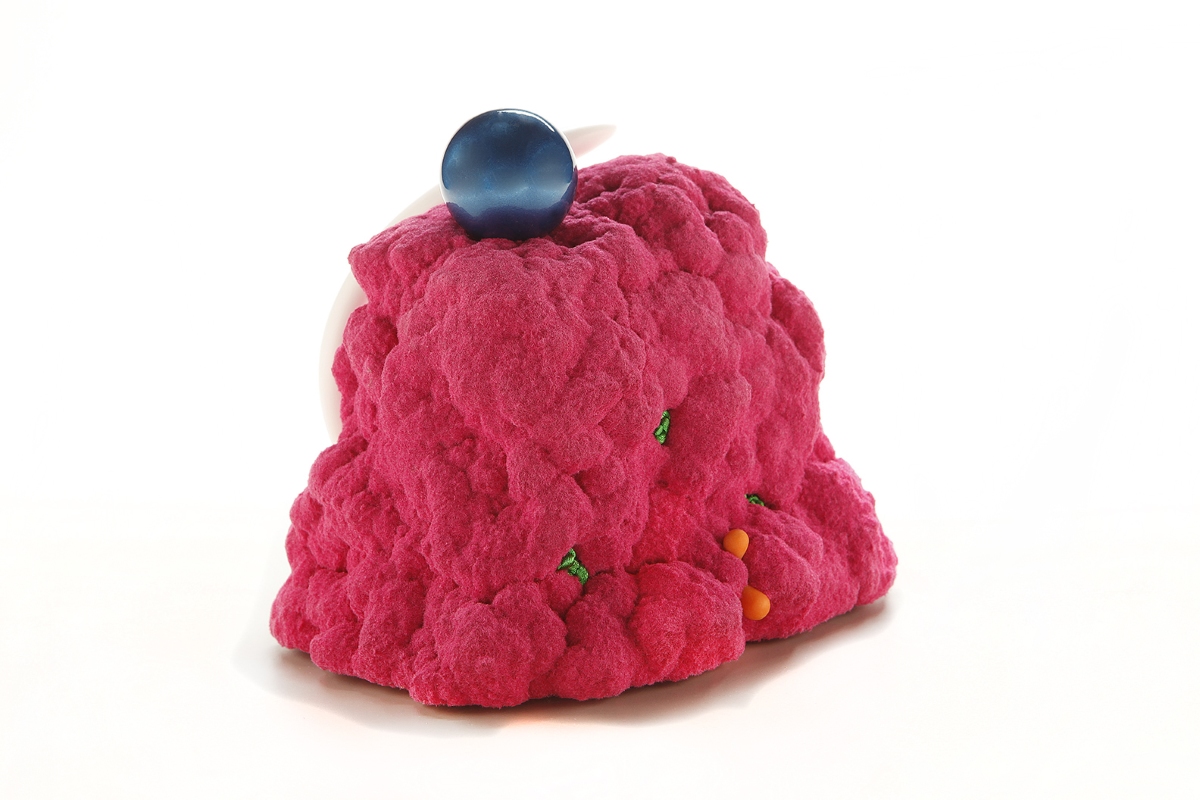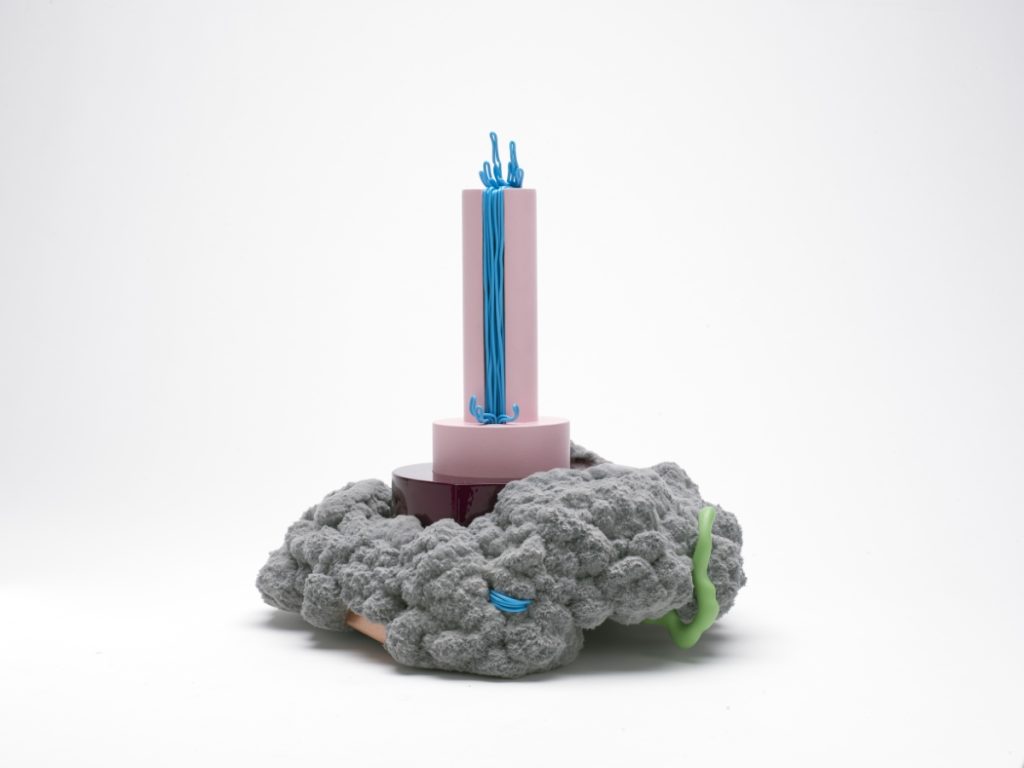 John Souter: Soft Rocks, 2020-2022
My creative practice functions as a visual language that aims to dismantle material hierarchies through encrypted attentiveness and pragmatic magic.
In my current body of work, the Soft Rock series seeks to question the validity of information through overly tactile investigations and vibrantly manifested abstractions. Flocked porcelain, oven-bake clay, auto-painted aluminum, and thermoformed Krion are manipulated and mashed to form nuanced responses to the production of data and how it dictates ideas of truth and falsity.
Each work sees its beginning as a mud-like, porcelain pressure point that awaits both natural and forced treatments alike. Weathered, cracked, shaped, dried, indifferent and aware; the objects are masked and stratified to laterally reveal an allowance for error and discourse. At this division of primitive intuition and alien articulation, a parenthetical humor seeps into the work through the palpable exploitation of realness and fakeness.
Playing the role of an anarchist conductor, I direct a plethora of industrious processes and hobbyist methods to subvert any distinction between the analog and automated. Employing a broad orchestra from manual milling machines, automated laser cutting, and CAD soft wear to hand finishing techniques, knotting, and found forms, I overextend these various instruments to the point of disguise.
Utilizing rhythm and movement as the punctuation for liminal space, the objects I create allude to a romance in quotations or guttural italics. Energetic, listless, aroused, or limber; each form is a response to human anatomy and vitality. The Soft Rock series exists as much of a dance as it is an energized foray into the cosmology of manipulated and manufactured realities.
Captions
Soft Rock (Pink), 2021, Porcelain, Flock, Krion, Painted Aluminum, Satin Rat Tail Cord, 6in H x 6in W x 6in D
Stash Spot, 2022, Hand Built and Colored Porcelain, Flocking, Machined and Powder Coated Aluminum, Grained Copper, Thermoformed Krion, Inlaid 3-D Printing Plastic, Epoxy, 12in x 16in x 14in
Soft Rock (Black), 2020, Porcelain, Flock, Solid Surface, Aluminum, Satin Rat Tail Cord, Bronze, 10″ (L) x 14″ (W) x 11″ (H)
Soft Rock (Blue), 2020, Porcelain, Flock, Aluminum, Solid Surface, Copper, Satin Rat Tail Cord, Brass, 9″ (L) x 20″ (W) x 15″ (H)
Soft Rock (White), 2020, Porcelain, Flock, Aluminum, Solid Surface, Satin Rat Tail Cord, Copper, 11″ (L) x 11″ (W) x 16″ (H)
Soft Rock (Purple>Red), 2021, Porcelain, Flock, Krion, Painted Aluminum, Copper, Over-Bake Clay, Acrylic, 15in H x 10in W x 4in D