October 21 – December 31, 2022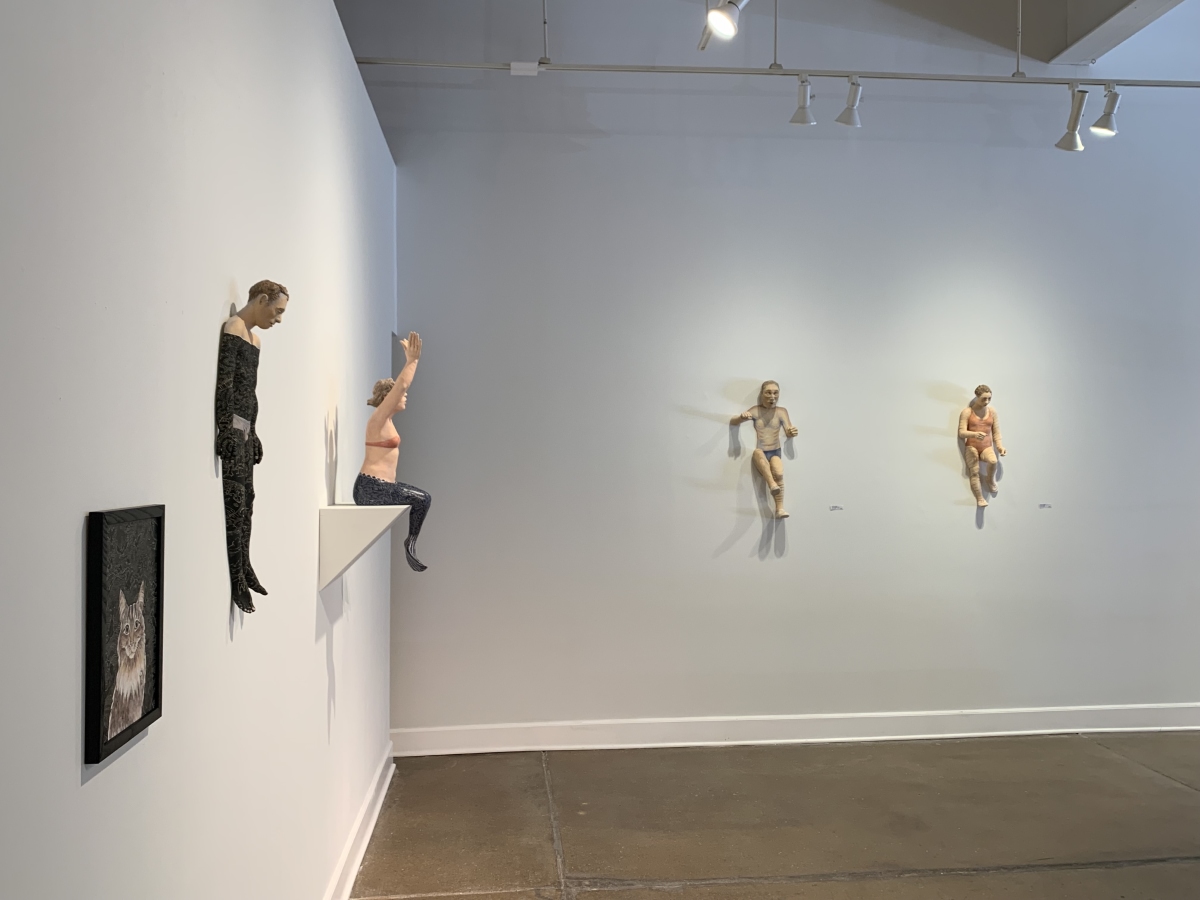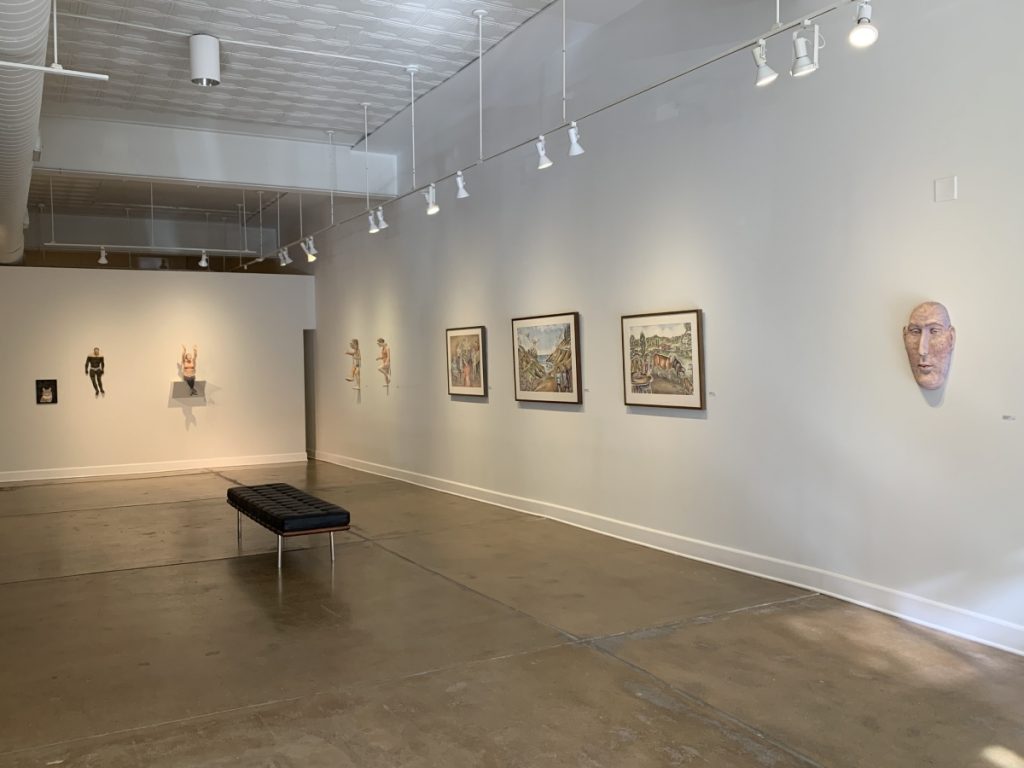 Duane Reed Gallery proudly presents the return of Beverly Mayeri and her latest collection of ceramic sculptures, reliefs, and paintings. This is Mayeri's largest show in half a decade.
With over 40 years experience, Mayeri works with refined and elegant heads and figures, often using meticulously patterned details that allude to the inner life of emotions, thoughts, and human frailties. The pieces are painted in washes of acrylic paint. Mayeri's figures "evoke a richly complicated human presence, "and often "bridge the psychological, the political and the sensuous within one hybrid form." Her work has been shown extensively in museums and galleries, and is included in many public and private collections. She has received 2 NEA grants and a Virginia Groot grant, and has lectured and taught many workshops throughout the U.S.
"I'm inspired by a range of ideas like the challenge and comfort of family ties and friendships, the trials and delights of growing up and growing older, the beauty and diversity of the world and our immediate need to be better stewards of the earth… Many of the faces are reflective and quiet as they look at life and ask the viewer to reflect as well about how we live. They beg the question what are we doing and where should we go from here?" – Beverly Mayeri
Kensuke Yamada at Duane Reed Gallery, St. Louis
October 21 – December 9, 2022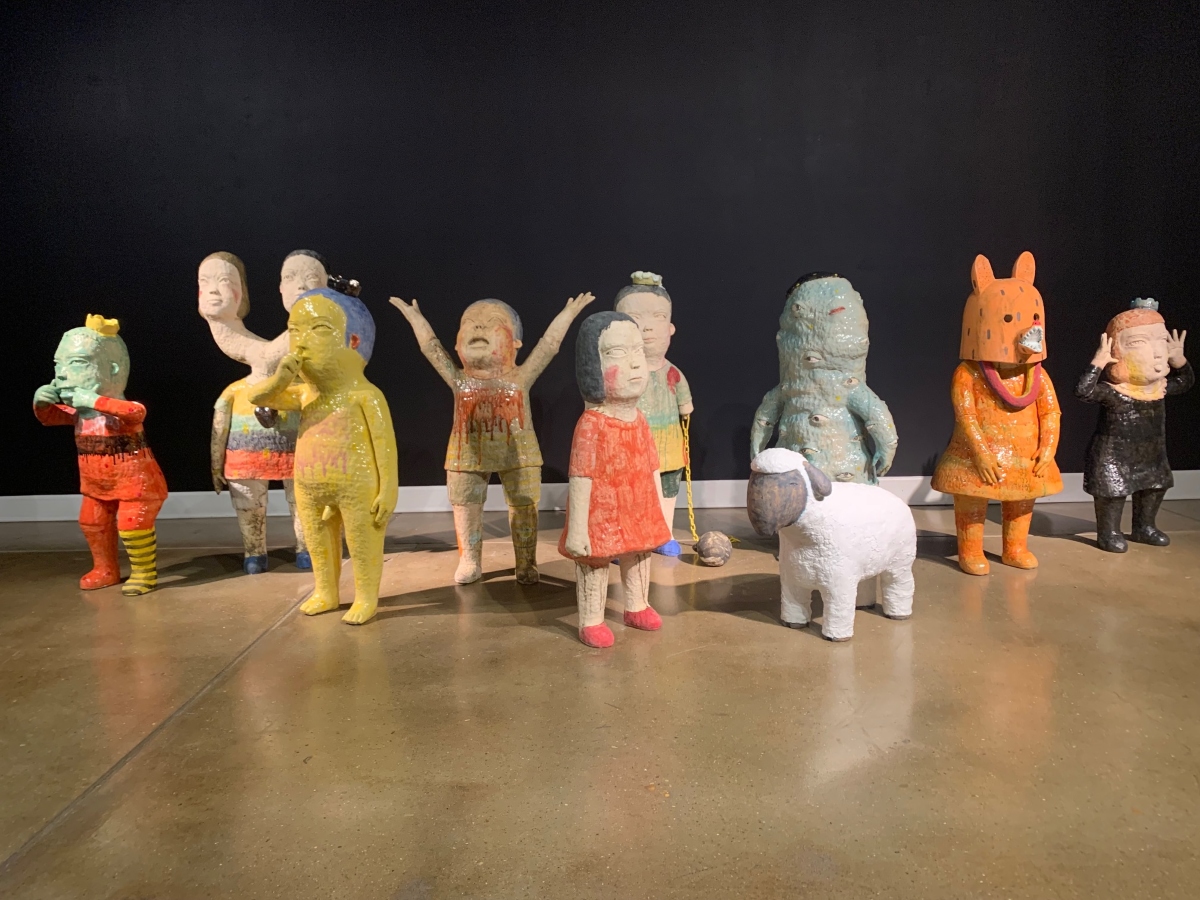 Duane Reed Gallery proudly presents the return of ceramic artist Kensuke Yamada. In his latest body of work Yamada focuses on childhood, using bright colors and crude gestures to portray the awkward and unfiltered years of youth.
Kensuke Yamada (b. 1979) was born in Kamakura, Kanagawa, Japan. He received his MFA from the University of Montana in 2009 and has a BA from The Evergreen State College, in Olympia, Washington. Kensuke has participated in artist residency programs at The Archie Bray Foundation (Montana), Watershed Center for the Ceramic Arts (Mass), Oregon College of Art and Craft (Oregon), and was an invited guest to make a sculpture at Chihuly Inc (Washington) and OxBow (Michigan). His work isincluded in the permanent collections of the Missoula Art Museum (Montana), Safeco Insurance (Washington), and the Bellevue Club (Washington).
Contact
info@duanereedgallery.com
Duane Reed Gallery
4729 McPherson Ave.
St. Louis, MO 63108
United States
Photo captions – Photos courtesy Duane Reed Gallery
Beverly Mayeri, Crowded Teapot, 2018, Ceramic, acrylics, 8 × 9 × 8 in / 20.3 × 22.9 × 20.3 cm
Beverly Mayeri, Head of the Family, 2021, Ceramic, acrylic paint, 19 × 13 × 6 in / 48.3 × 33 × 15.2 cm
Beverly Mayeri, Swirling Thoughts, 2022, Ceramic, acrylics, 11 × 8 × 3 in / 27.9 × 20.3 × 7.6 cm
Beverly Mayeri, The Hurdler, 2022, Ceramic, aluminum, acrylics, 30 × 13 1/2 × 8 in / 76.2 × 34.3 × 20.3 cm
Beverly Mayeri, The Mermaid, 2021, Ceramics, acrylic, 30 × 9 × 10 in / 76.2 × 22.9 × 25.4 cm
Beverly Mayeri, Too Hot Teapot, 2021, Ceramic, acrylic paint, 12 × 10 × 5 in / 30.5 × 25.4 × 12.7 cm
Kensuke Yamada, Astroboy, 2022, Stoneware, glaze, underglaze, 15 × 10 × 9 in / 38.1 × 25.4 × 22.9 cm
Kensuke Yamada, Boy, 2022, Ceramic, 43 × 31 1/2 × 12 in / 109.2 × 80 × 30.5 cm
Kensuke Yamada, Brat, 2022, Ceramic, 40 × 22 1/2 × 10 in / 101.6 × 57.2 × 25.4 cm
Kensuke Yamada, Fox, 2022, Ceramic, 46 × 18 × 18 in / 116.8 × 45.7 × 45.7 cm
Kensuke Yamada, Head #1, 2022, Stoneware, glaze, 13 1/2 × 10 × 9 in / 34.3 × 25.4 × 22.9 cm
Kensuke Yamada, Head #2, 2022, Stoneware, glaze, 15 × 12 × 10 in / 38.1 × 30.5 × 25.4 cm