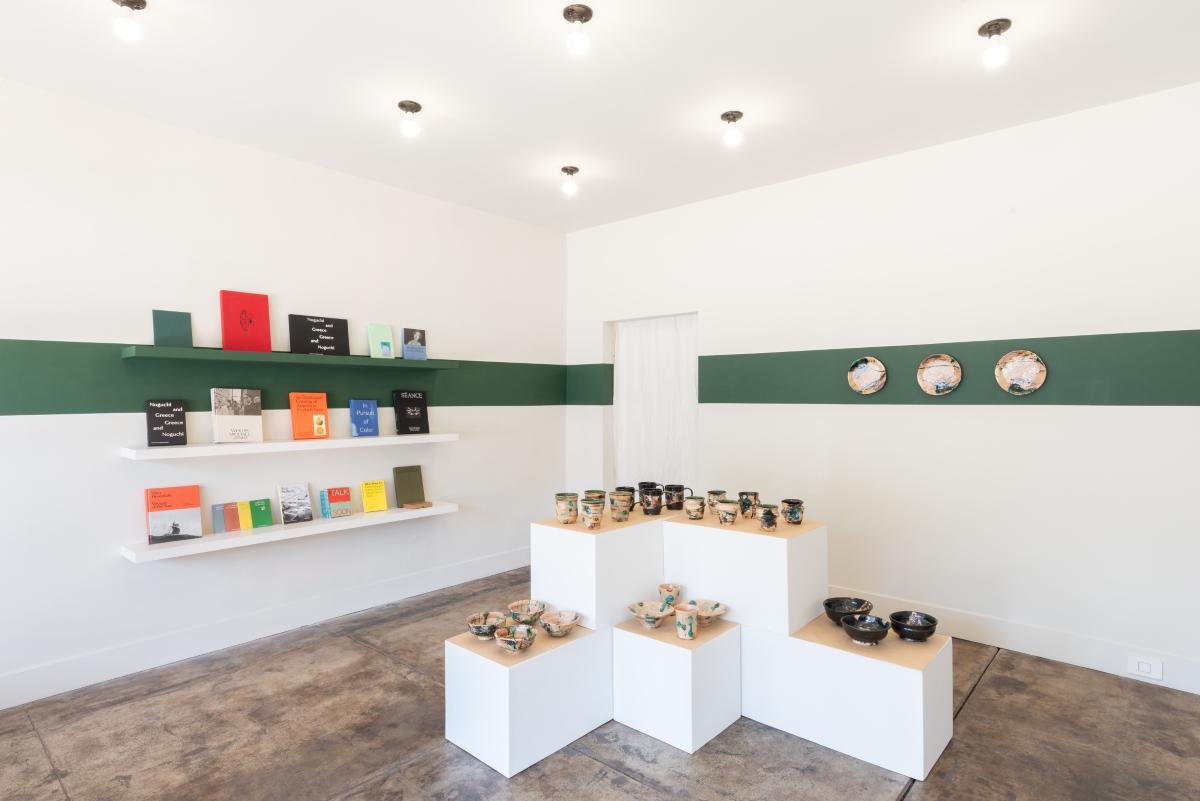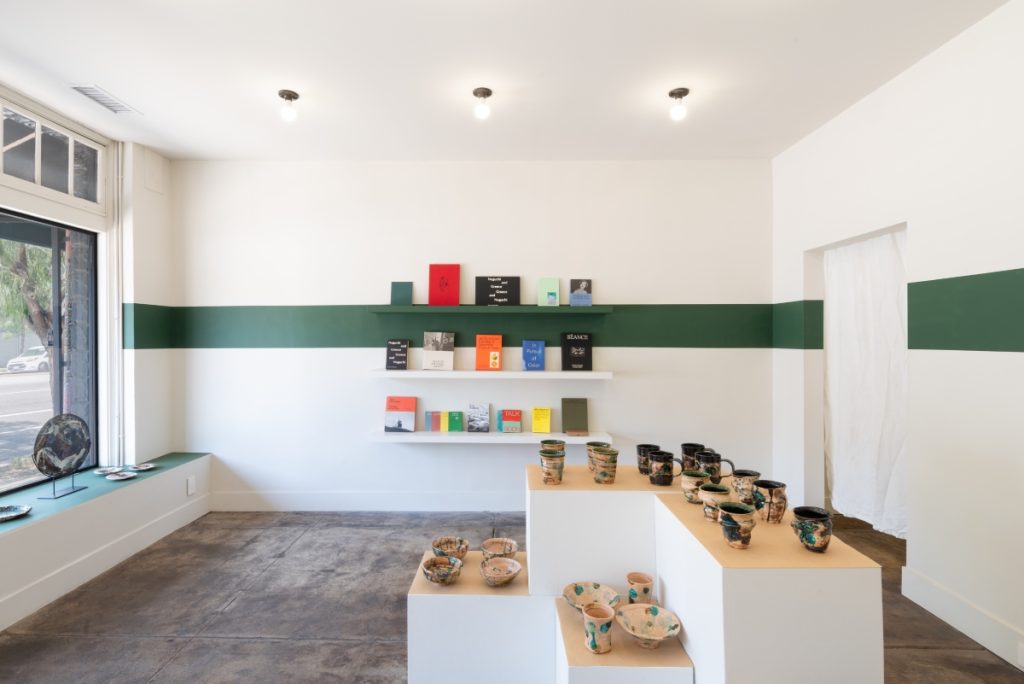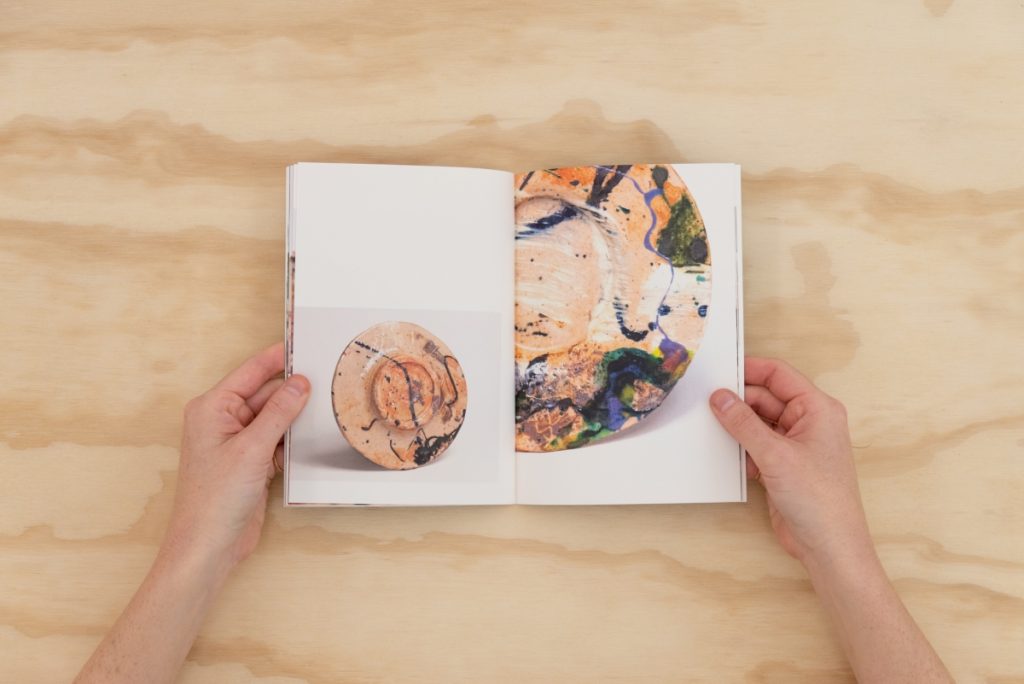 Blumenfield Projects presents Akihide Nakao: Hakeme at Atelier Éditions, Los Angeles
July 15 – August 5, 2023
Blumenfield Projects is thrilled to announce the first solo exhibition of Nakao's "freewares" outside of Japan and the first in Blumenfield Projects quarterly presentations at Atelier Éditions new showroom in Echo Park.
The framework of Akihide Nakao's enduring practice helps to circumvent the West's relationship to objects of utility. By encouraging a new connection to objects for the home, what is known as "tableware", Nakao reclaims as "freeware". These "freewares" exist outside of the regulatory rules that traditions often dictate and with that, encourage a reciprocal relationship between the object and the individual. They are for use and should be held without restraint.
The visually rich and gestural works of Akihide Nakao relay the lively energy of an artist who has spent a lifetime making work like a child. Playfully unrestrained, Nakao's layered approach embraces the history behind the development of Oribe and the innovation that this term has come to represent. The catalogue for the exhibition Turning Point: Oribe and the Arts of Sixteenth-Century Japan at The Met Museum in New York stated that "the term 'Oribe' neatly captures the spirit of creative nonconformity—a quality strikingly evident in the taste and deeds of the warlord and tea master Furuta Oribe (1544–1615)." Centuries later, the ethos of Furuta Oribe lives on through the celebration of the Oribe glazes that are now widely characterized as the deep blue, green, and black copper glazes seen on ceramics today.
When asked if he thought of himself as an artist or potter (a common question that many working in clay face), Nakao replied, "I have never thought about whether I am an artist or not. I am not a good potter, I don't make objects, and I don't really know who I am. I am happy that people appreciate what I make for fun."
How to use freewares in our homes: Before using, fill a pot with rice water and boil your freeware over low heat for about 30 minutes. After boiling, let the freeware cool naturally, then rinse with water and leave to dry.
Akihide Nakao
Born in 1952 in Aichi Prefecture in Japan, Akihide Nakao began his artistic career 50 years ago when, in his 20s, as a student in Kyoto, he stumbled upon a shop owner who had filled his small shop with his own handmade ceramic wares. Not coming from a traditional ceramics-producing family, Nakao was struck by the possibility of an alternative path for ceramics. The unyielding pull to ceramics led him to seek out a course in Tajimi, a city renowned for its rich clay deposits and for two of the country's widely accredited styles, Oribe and Shino. Nakao, whose works evoke the "drip technique" of the abstract expressionist movement, elegantly blends this approach with that of the Oribe spirit. Marked by its sharper contrasts, Oribe celebrates the traditions of Japanese folk pottery while pushing against the bounds of conventional thought.
Despite having exhibited widely within Japan in two-person and solo exhibitions as well as several group exhibitions such as the Japanese Traditional Crafts Exhibition at the Shimane Art Museum, the China–Japan International Ceramic Art Exhibition, the Asahi Ceramic Art Exhibition at the Meguro Museum of Art, and the Tokai Traditional Crafts Exhibition, Hakeme marks the first solo exhibition of Nakao's works outside of Japan.
Contact
hello@blumenfieldprojects.com
Atelier Éditions Showroom
1545 W Sunset
Los Angeles, CA 90026
United States
Installation photos: Nice Day Photo. Photos of individual works: John Yu