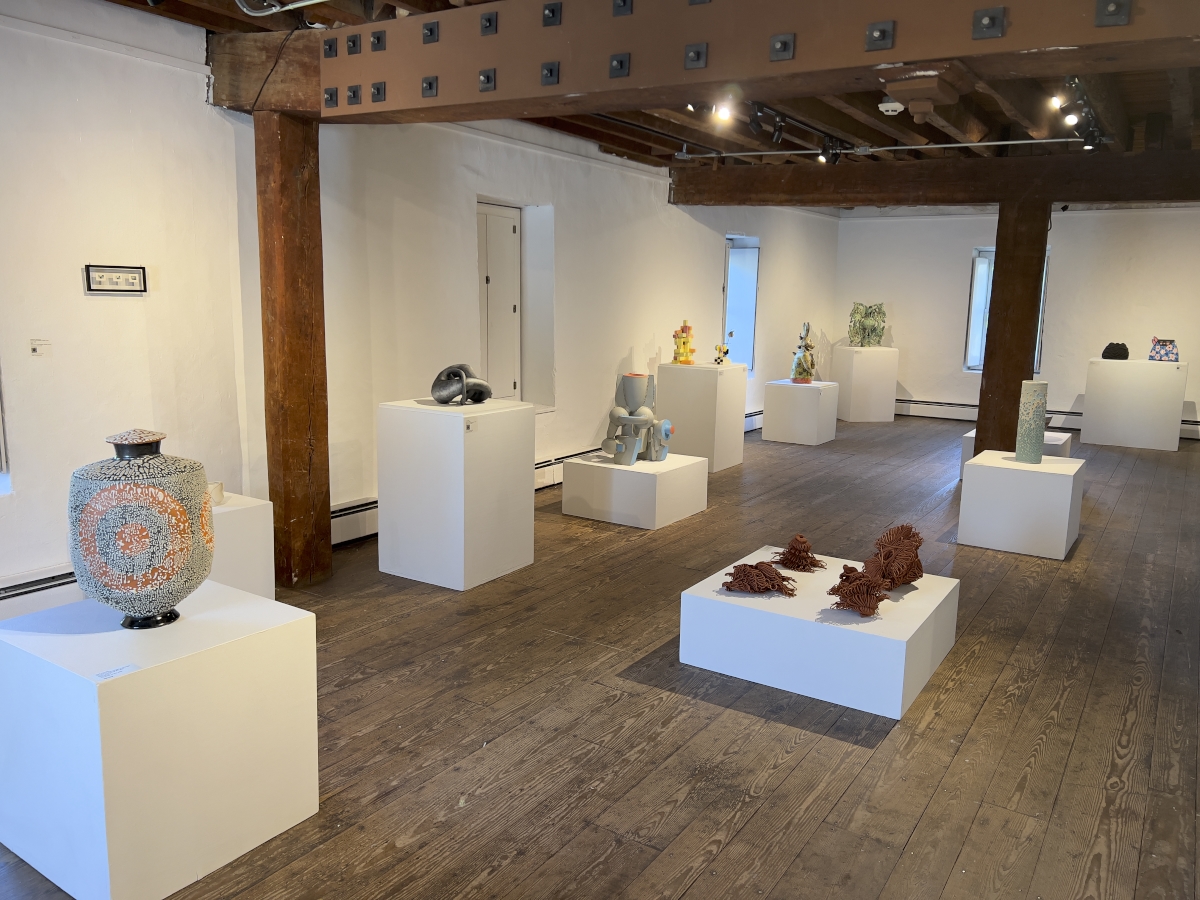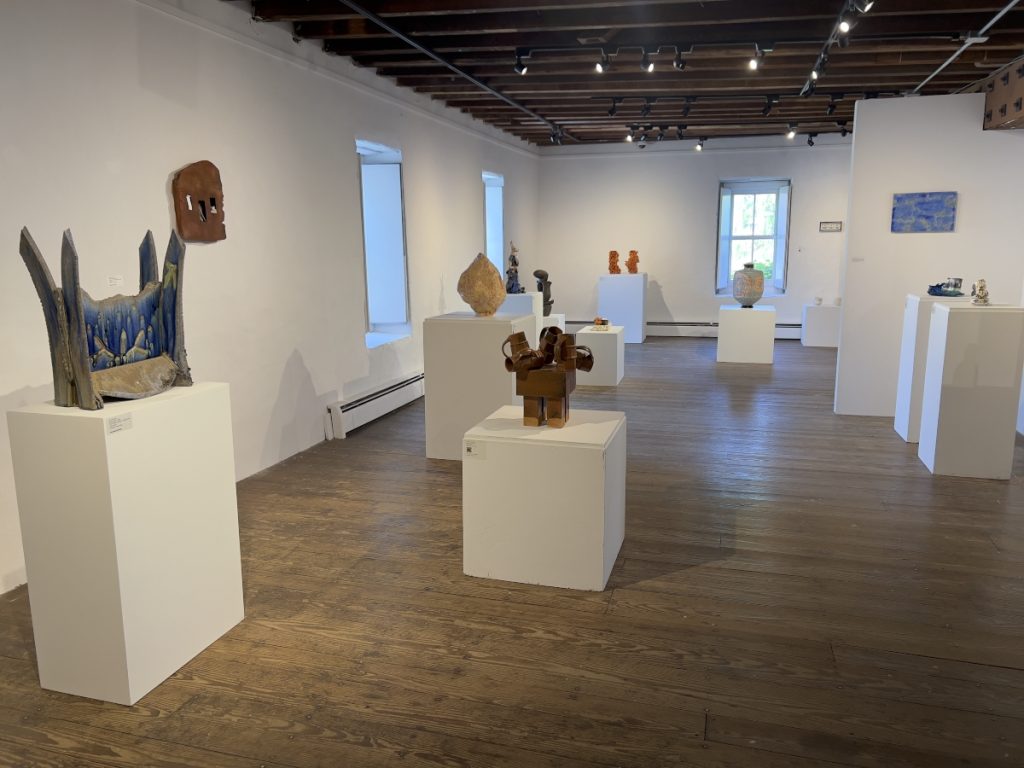 May 21 – September 3, 2023
The Hunterdon Art Museum (HAM) proudly unveils Claybash 2023, an exhibition exploring the innovation and diversity of contemporary ceramics by artists from across the United States. The exhibition, open to the public until September 3, 2023, reflects HAM's longstanding interest in ceramic arts.
The first in a series of triennial exhibitions planned by the museum, Claybash 2023 features works by 42 artists selected by juror Jennifer Martin, executive director of The Clay Studio in Philadelphia.
Marjorie Frankel Nathanson, executive director of the Hunterdon Art Museum, said, "With Claybash 2023, we are delighted to showcase the multifaceted nature of clay as both a material and idea. We are introducing a variety of works that breathe life into clay in intriguing ways. Whether the pieces align with traditional notions of being 'functional' or 'sculptural,' or whether they break those boundaries altogether, each represents a distinct voice in the dynamic landscape of ceramics. As we honor our past engagement with the art form, we remain committed to encouraging fresh, forward-looking expressions of the medium."
Claybash 2023 winners, selected by Jennifer Martin, include first prize recipient Skeff Thomas for "Container with Target in Orange, Black and White #2." Joan Lurie's "Untitled" won second prize, with honorable mentions going to Mila Vovk's "Breaking," Tony Moore's "Blue Guide I," and Joni Maya Oye's "Writing the Bones."
Selected artists: Susan Beiner, Shannon Blakey, Sally Brogden, Mary Crenshaw, Chad Curtis, Cheryl Harper, Donté Hayes, Doug Herren, Michael High, Heather Kaplan, Lori Katz, Josephine Mette Larsen, Clay Leonard, Wendy Liss, Elaine Lorenz, Joan Lurie, Bill Macholdt, Andrea Marquis, Tony Moore, Deborah Morris, David Morrison, Rebecca Murtaugh, Megumi Naitoh, Lisa Naples, Douglas Navarra, Mari Ogihara, Russ Orlando, Joni Maya Oye, Emily Palmer, Jeanine Pennell, Brian Peters, Elisabeth Quatrano, Debbie Reichard, Claire Shenk Rodgers, Jennifer Rosseter, Raina Semenick, Rebecca Stevens, Judi Tavill, George Taylor, Skeff Thomas, Mila Vovk, Mallory Wetherell.
HAM's relationship with ceramics began in the 1960s, enriched by the hands-on involvement of globally recognized ceramic artist Toshiko Takaezu (1922-2011). Her impact is permanently commemorated in the museum's "Toshiko Takaezu Terrace," named after the artist in 2016. Furthermore, Takaezu's sculpture, "Three Graces," is on long-term loan from The Takaezu Foundation and is a prominent feature of the museum's front outdoor garden. Throughout its 70-year history, the museum has hosted numerous ceramic-focused solo and group exhibitions, many curated by Dr. Hildreth York and Ingrid Renard.
Sponsored by Unity Bank, "Claybash 2023" is dedicated to Dr. Hildreth York, acknowledging the pivotal role she played in strengthening HAM and the profound impact her work and wisdom have had on the museum's exhibitions program.
Contact
info@hunterdonartmuseum.org
Hunterdon Art Museum
7 Lower Center Street
Clinton, NJ 08809
United States