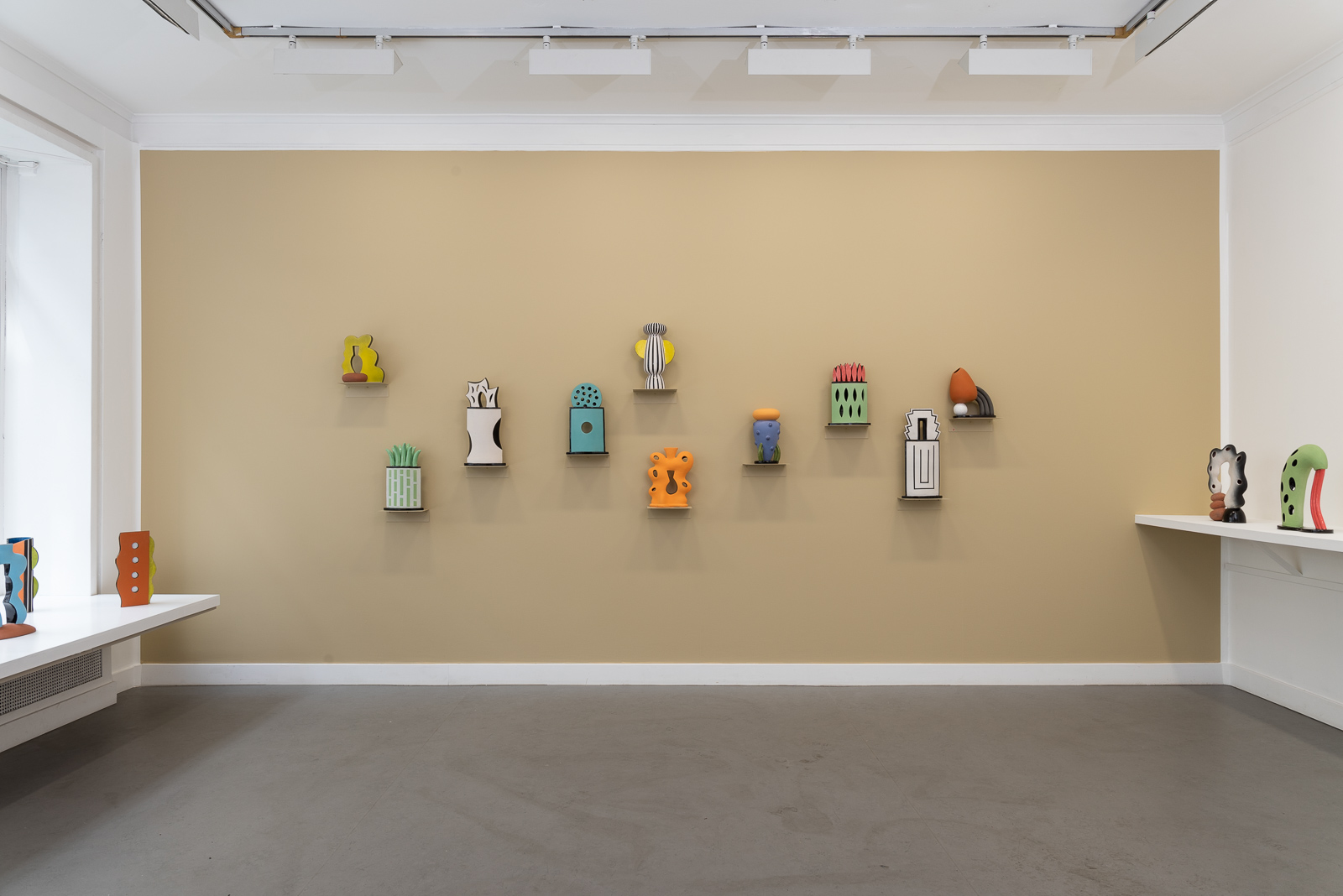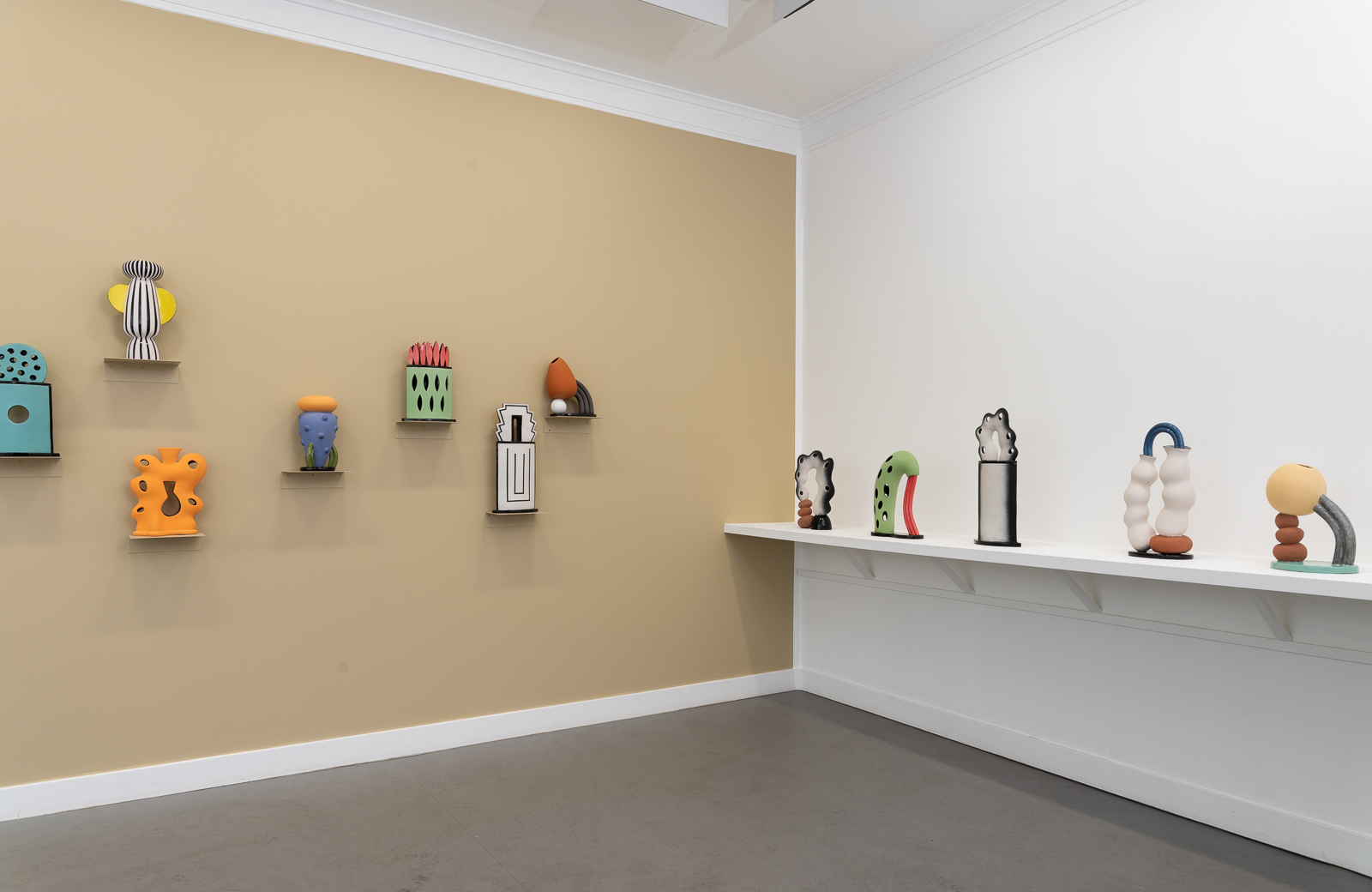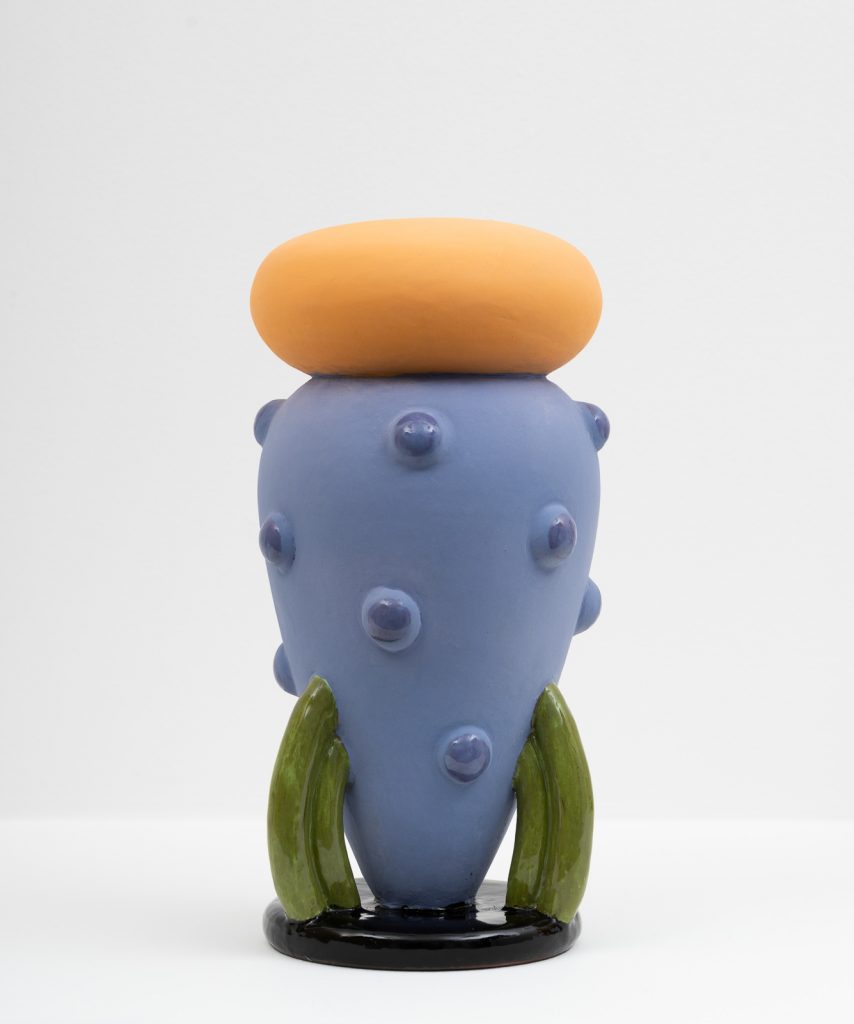 Elisabeth von Krogh: Entanglement is on view at Kunstnerforbundet, Oslo
September 15 – October 16, 2022
In the exhibition Innvikling [Entanglement], Elisabeth von Krogh presents a comprehensive series of ceramic works produced in her atelier over the past three years.
Vessels have accompanied humans from the earliest cultures, primarily as objects of use and utility, but also—through form, ornament, and decoration—as carriers of visual information about, for example, religion and culture. In Elisabeth von Krogh's practice, the vessel is the departure point for studies of form. She stretches established principles of vessels to their extremes, asking basic questions about form and function: when does the vessel shift from being an object of use to an art object?
Elisabeth von Krogh's red clay vessels are rolled out onto large surfaces and built up in plaster moulds or developed via the coil technique. Slips and glazes in a bold colour palette support the forms, with decorative elements emphasising or disrupting the understanding of the vessel as form. In von Krogh's work there are references to both the Bauhaus and French Art Deco, the cubist Fernand Léger, Le Corbusier, and to the Italian postmodernist Memphis Group. But more than anything else, her practice is built upon a foundation of experimentation and exploration in the form of tacit knowledge: personal experience, insight, and intuition through fifty years of uninterrupted work with the vessel as form in the ceramics workshop.
Elisabeth von Krogh, resident of Nøtterøy, completed her education at the Statens Håndverks- og Kunstindustriskole (now Oslo National Academy of the Arts) in 1971. She had her first solo exhibition at Kunstnerforbundet in 1982 and has since been a very active artist in the craft field in Norway with a wide range of exhibitions and major public art projects, including at Oslo Airport, Gardermoen. Work by Elisabeth von Krogh is part of public and private collections, including those of Røhsska Museum, Gothenburg and Norges Bank, as well as the museums of art in Oslo, Bergen, Trondheim, and Kristiansand.
Contact
info@kunstnerforbundet.no
Kunstnerforbundet
Kjeld Stubs gate 3
0160 Oslo
Norway
Images courtesy Kunstnerforbundet, Thomas Tveter.