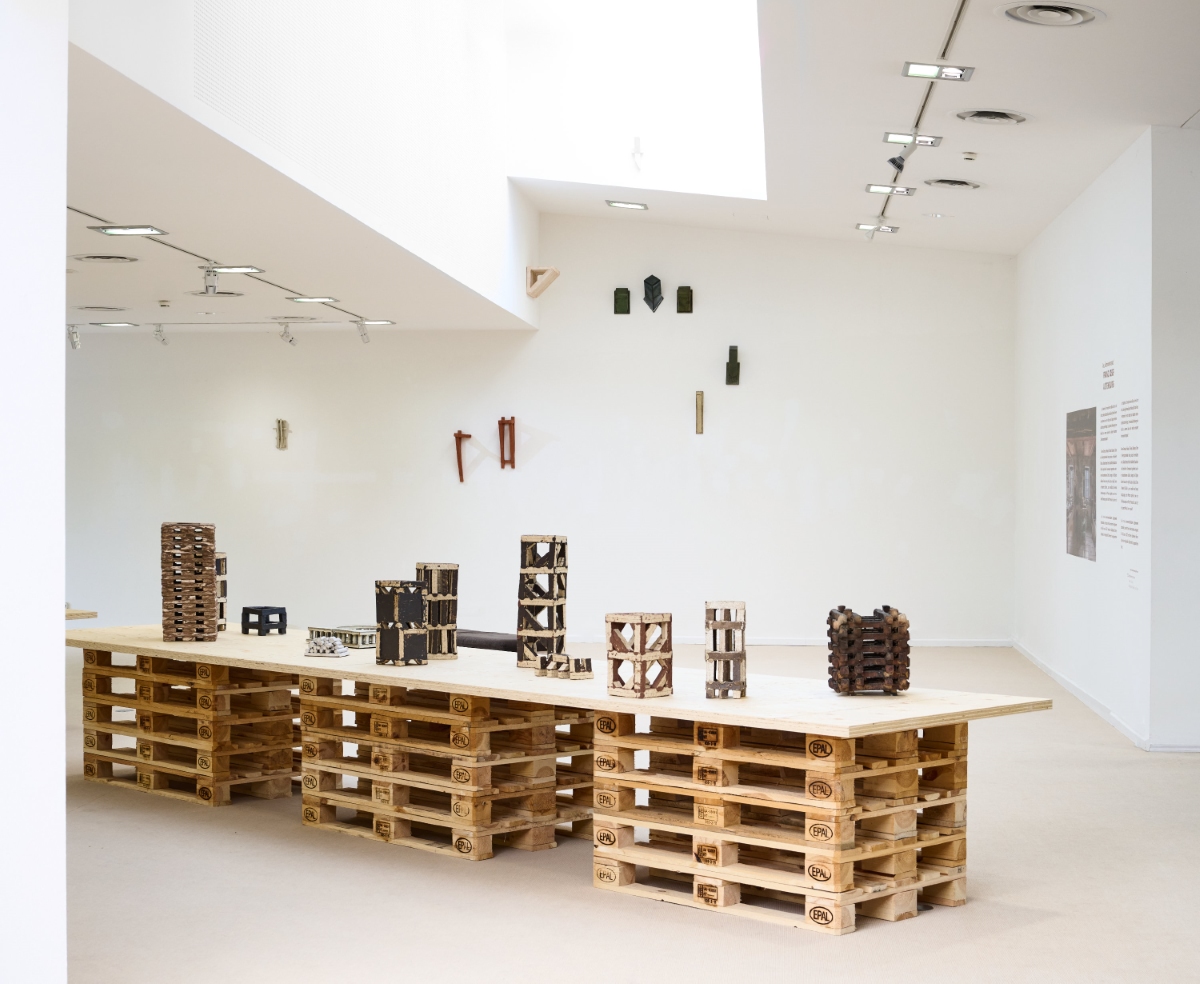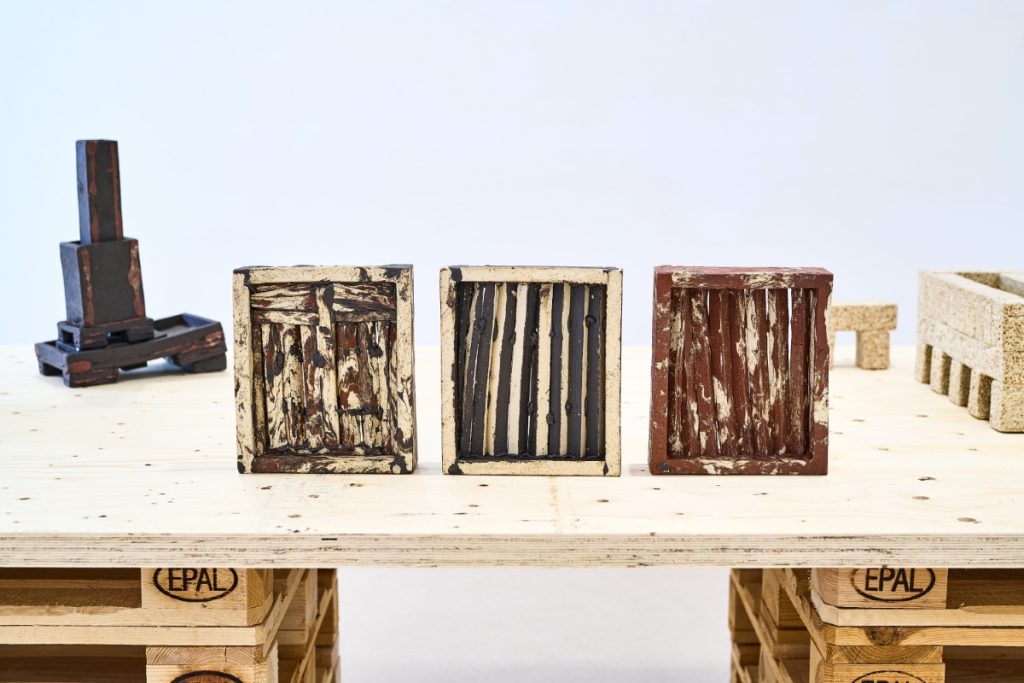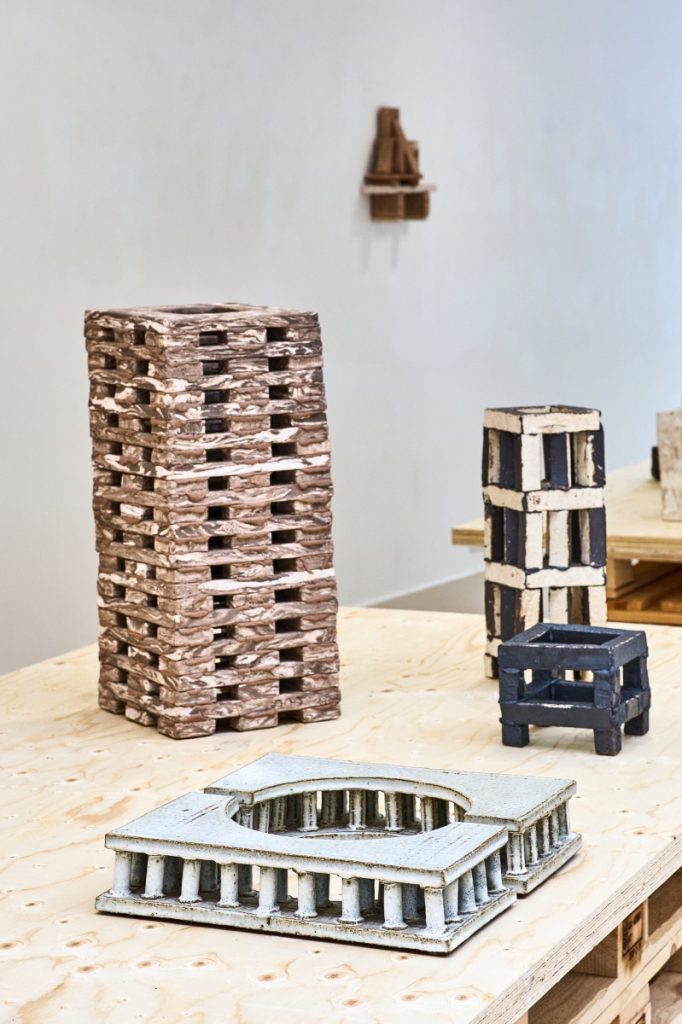 Franz Josef Altenburg: The "Overstacker" is on view at Keramikmuseum Westerwald, Höhr-Grenzhausen
July 15 – November 19, 2023
Franz Josef Altenburg (1941, Bad Ischl – 2021, Breitenschützing) was educated at the Kunstgewerbeschule Graz, Austria, and visited several European ceramic workshops and institutions. He worked for Gudrun Baudisch in Hallstatt ceramics and passed his master craftsman's examination there in 1967. Two years later he was hired by Gmundner Keramik, where he gave impulses for series production with the design studio "Gruppe H". In parallel, Altenburg created unique artistic pieces, which he initially exhibited as a member of this group. Financially independent through his employment, he had the freedom to devote himself more and more to his own work. In 1976 he moved with his family to an old mill in Breitenschützing, which offered enough space for a studio. Artists such as the writer Thomas Bernhard and the theatre director Claus Peymann enjoyed meeting at the Altenburgs' home.
From his inner need for order, he designed model-like, small monuments. The construction of a temporary, simple kiln made of stacked stones at the International Ceramics Symposium in Stoob in 1972 was an initial spark for this. "I thought I would make a block that was solid in itself, but at the same time permeable to the fire. That's how the first stack came into being at the beginning of my artistic path," Altenburg described the prelude to a life as a self-proclaimed "overstacker".
His scaffolds, houses, towers, frames, lattices and angles are precisely formulated spaces. Rural building culture often served him as inspiration. Consistently ordered and in a modest size, the objects also show a great desire to play. For, according to Friedrich Schiller, "to finally say it outright, man only plays where he is human in the full meaning of the word, and he is only fully human where he plays". This has resulted in an unmistakable life's work that spans almost six decades and for which he was awarded the Decoration of Honour in Gold of the Republic of Austria in 2021.
Contact
kontakt@keramikmuseum.de
Keramikmuseum Westerwald
Lindenstraße 13
56203 Höhr-Grenzhausen
Germany
Photos by Helge Articus