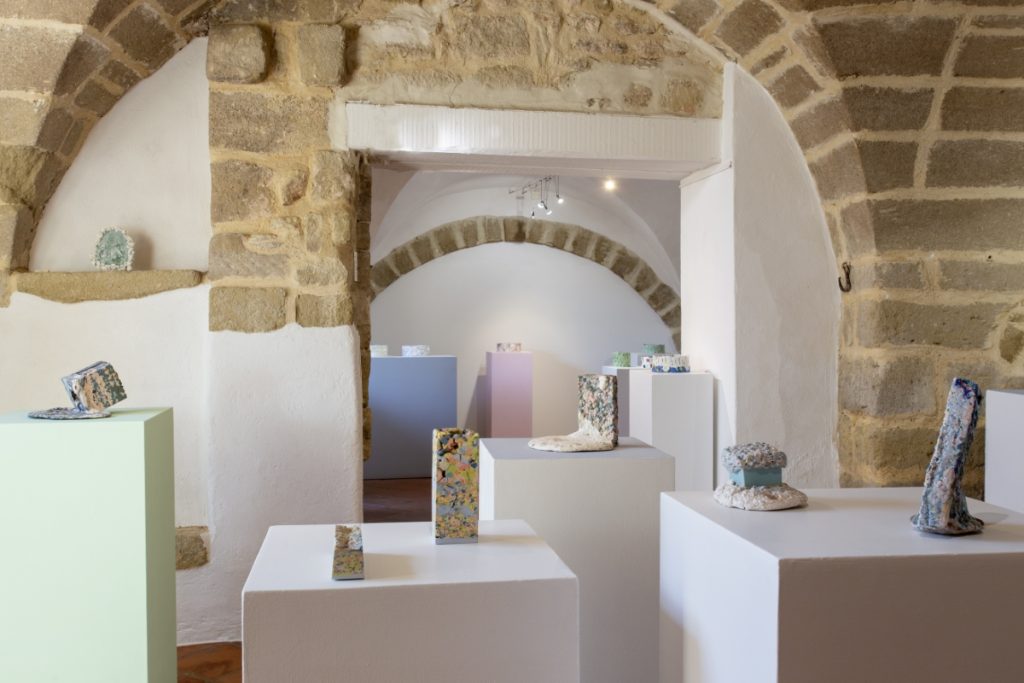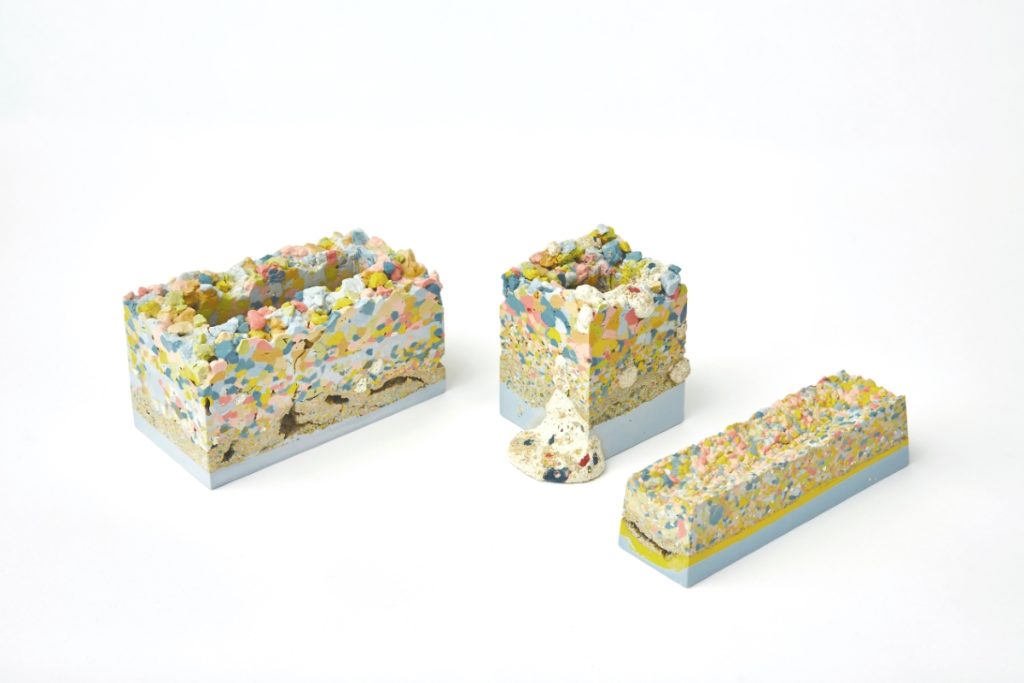 Impression Soleil Levant is on view at Terra Viva Gallery, Saint-Quentin-la-Poterie
March 19 – May 31, 2023
The exhibition "Impression soleil levant"1 brings together four ceramists who explore with virtuosity the infinite potential of porcelain to express their feelings, memories, joys, and pains.
Yuko Kuramatsu and Maria ten Kortenaar master the Nerikomi technique, which consists in coloring the porcelain before constructing its motif and shaping its piece. After using this inlaid porcelain technique rigorously, a wind of freedom blows today on the creations of Yuko Kuramatsu. During the long months of Covid, she let her imagination run wild by combining fragments of patterns to create new shapes, less constrained, inspired by the patchwork technique. Maria ten Kortenaar, on the other hand, continues her work with thin cylindrical forms adorned with colorful patterns inspired this year by the contemplation of the river that runs along her house or by the "Green Eyed Monster" (which means jealousy) from Shakespeare's play "Othello."
Ho Lai is constantly experimenting with the earth's plastic capacities. Her forms refer to the container but also to the brick and are built by the agglomeration of colored porcelain nuggets/grains. From this reality, documented by medical imaging, the vision of the body under the microscope, and the diagrams of cross-sections of the skin, she delivers a poetic vision on the theme of disappearance, the aggregates referring to cells and molecules.
For her part, the Italian Sara Dario prints photographs on porcelain by screen printing on ceramic. She builds flexible living volumes from thin strips covered with images in harmony with the theme currently occupying her: nature, flora, and trees.
Contact
galerie@terraviva.fr
Galerie Terra Viva
14 rue de la Fontaine
30700 Saint-Quentin-la-Poterie
France
Footnotes